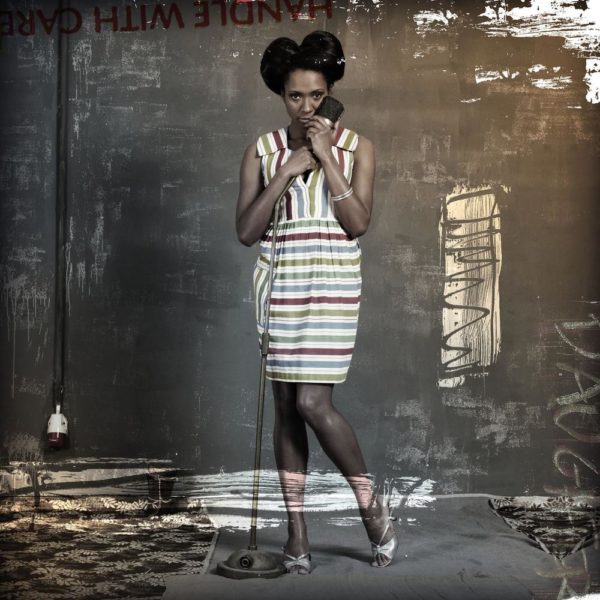 "It feels so good to be restless."
Y'Akoto is an artist driven by her passion for music, which is further propelled by her restlessness. In the life of Y'akoto, it is precisely this restlessness which has been the root and motive force behind all her work, the fount of her being and ultimately, the reason why her voice embodies so much more inherent depth, experience and life, than a singer of 23 years of age would otherwise, under normal circumstances, be endowed with.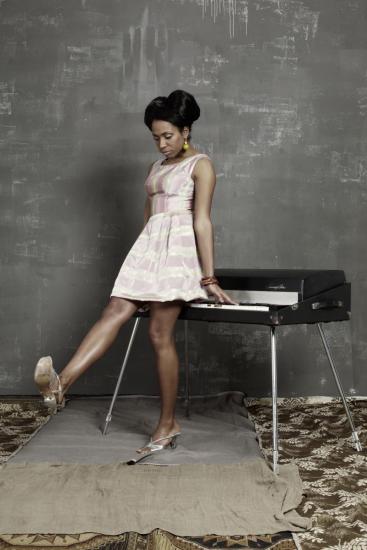 As the daughter of a Ghanaian father and a German mother, Jennifer Yaa Akoto was raised a cosmopolite from her infancy. She was born in Hamburg and grew up in Ghana with sojourns in Cameroun, Togo and Chad before finally ending up shuttling between Hamburg, Lomé and Paris. A wanderer between worlds, a modern-day nomad who has always drawn strength from a state of permanent transition, which she has always seen as the inexhaustible source of her inspiration.
"The numerous relocations, all the travel, and the global adaptability this entailed – all these things strongly influenced me. Yet I feel no sense of displacement or inner conflict. On the contrary, it is all these stages of a journey, all the impressions and experiences en route, which together, form a sum that is greater than its parts – a greater whole – the sum of me, my totality."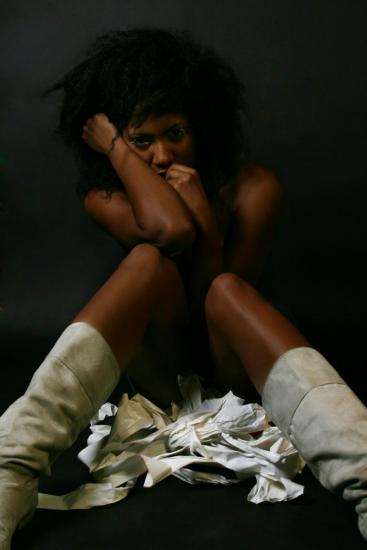 Her father was a renowned artist of the West African Highlife music genre which influenced Y'akoto having piano lessons at a very early age. At the age of 13, she sang in a band for the first time. With their effervescent fusion of Rock, Reggae, Soul and Funk, they toured the youth clubs and won numerous band competitions. At 16, she made a brief excursion into electronic music in a fit of adolescent whimsy which lasted until she ended up in a line-up involving beat box, guitar, bass and vocals.
"The turning point in my music only came when I turned 20"
Y'akoto's turning point, as she recalls it, was when she turned 20, successfully graduated a certified teacher of dance and decided to be less compulsive with her music, get down to the basics and focus on the essentials.
Here is the video to her debut single "Tamba":
"Nowadays the most important thing is to tell stories with my songs. That is why the sound is stripped down to the very basics. Less is more. I took great pains to make sure that in this album, things were kept consistently purist and unadulterated."
Though she released a "Tamba EP" which followed her debut single, this record she speaks of is her official debut album, "Babyblues" – a splendid collection of songs full of meaning and depth which Y'akoto wrote herself in the course of the past two years, in close collaboration with Mocky, Haze, Max Herre, Samon Kawamura and Roberto Di Gioia.
Her music, though strongly tinged with an "Afro" and even Soul feel, she describes as folk music with very heavy influences from such luminaries as Billie Holiday, Nina Simone and Erykah Badu.
On "Babyblues", Y'akoto reveals her innermost feelings and it is testament to the emotional gravity in which she was occasionally immersed in the course of writing her songs. More than anything, her title track "Babyblues" underscores the mystery and darkness inherent in such an otherwise luminous personality as Y'akoto's, where, accompanied by delicate strains of the piano, she mines the depths of her soul for that black, lightless pulsing core which she then brings to light, transmuted into a glittering prize.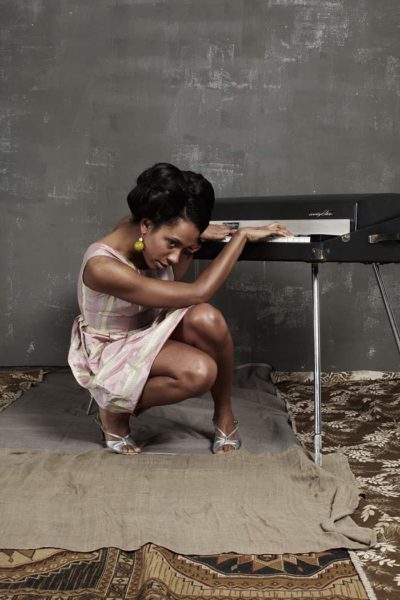 Y'Akoto is the definition of ethereal, earthy folk/soul – music full of emotion, truth, blues, insight – expressed with her moving and truly very unique technique and style. She finds a balance between Soul, Folk and her African musical influences that just hits the right spot. Here are some more videos from Y'Akoto to let you know what she's all about:
Photo Credits: music-on-net | badische-zeitung