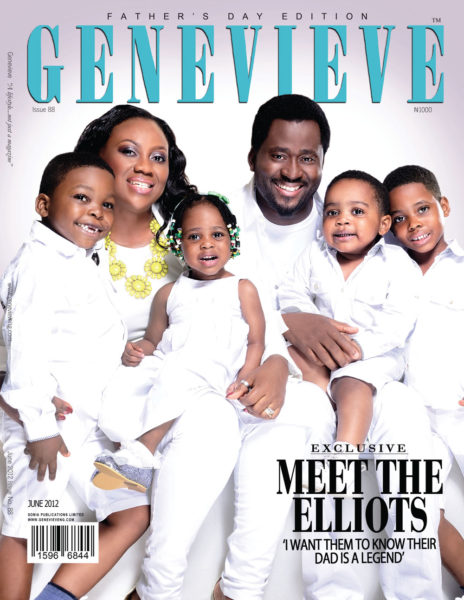 Nigerian Lifestyle magazine Genevieve has got us all in awe with its 2012 father's day issue which features on its cover, the renowned Nollywood actor Desmond Elliot, his lovely wife Vicky and their awesomely cute children Desmond, Denzel, Donald and Dona.
The screen actor who rarely makes public appearances with his family, is all smiles on the June 2012 glossy cover and speaks exclusively to the magazine about how he wants his children to know their dad is a legend.
A legend, check, an outstanding actor, check, a nice dude, double check, an even fantastic father and husband, triple check. Desmond ticks all our boxes and tells us in this issue how he balances being a father, a husband and a great entertainer that we all love. This issue is available now, be sure to ask your vendor for a copy.