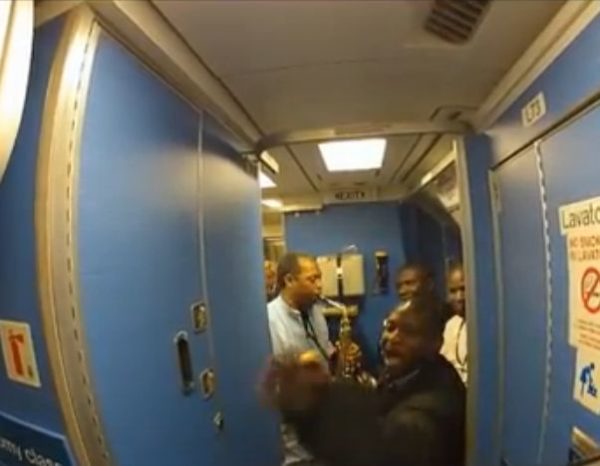 Wow! Afrobeats in the sky.
During a KLM Royal Dutch Airlines flight from Amsterdam to Lagos, the pilot and people on the plane took notice of Femi Kuti and members of his band, The Positive Force. One thing led to another and they had an impromptu performance of Fela Kuti's "Water No Get Enemy", while they were at 38000ft above sea level, somewhere over Africa.
…all I'm thinking now is – "I wish I was on that plane".
Check on it.