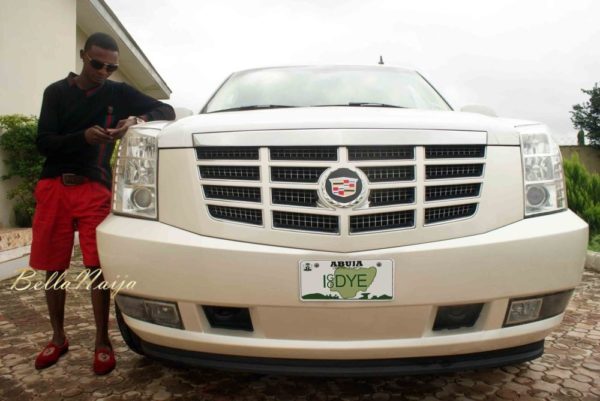 Just a few weeks ago, BellaNaija brought you photos of the brand new 2013 Range Rover. We mentioned Nigerian stars' fondness for luxury cars specifically Range Rovers….well, another someone else to the list.
Now, Nigerian Comedian I Go Dye has added two brand new cars to his fleet! According to our source, "A brand new White Diamond Escalade Hybrid 2012 Model (Platinum Edition) to celebrate his 18th anniversary on stage" and and also a Range Rover Evoque for his Girlfriend/Event Manager, Sharon.
Congrats I Go Dye! We know he also has real estate investments so thankfully he is not just splurging his cash. I Go Dye is also building a home for his dear mum who supported him unconditionally over the years. It's great to see Nigerian stars succeeding financially.