Life is looking pretty good for Elohor Aisien. And Why Not? For starters, she is the woman behind one of Nigeria's top modelling companies, BETH Model Managment, which has immensely launched the careers of many aspiring male and female models including Chika Emmanuella, Chinwe Princess Ejere and mostly recently, Moyinoluwa Arowoshola and Alvin Dayaffin
Secondly, she has been named the creative director of the forthcoming Miss Nigeria pageant. In June, BN exclusively revealed to you that the pageantry was evolving and Elohor, an ex-beauty queen and entrepreneur, was taking over as the creative head from former Miss Nigeria queen, Nike Oshinowo.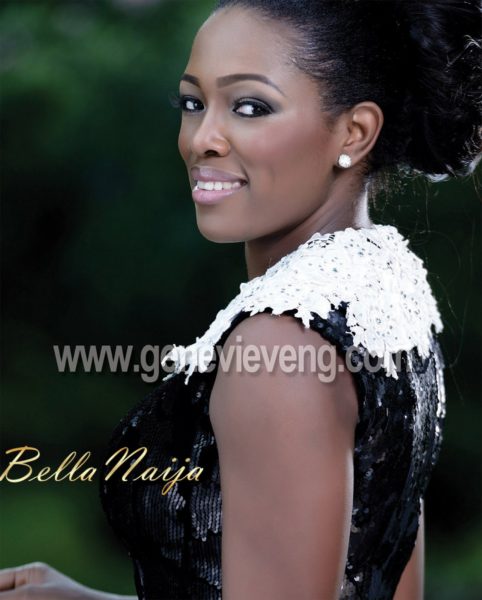 And thirdly, she graces the cover of the October 2012 issue for Nigerian lifestyle publication, Genevieve Magazine. Inside the new issue, Elohor Aisien, who has a project in works with top model, Naomi Campbell, speaks to Genevieve on her career, family life and taking on Nigeria's oldest beauty contest.
Confidently riding high, a rep for Genevieve says she's all ready for her new role and plans to bring the halo, thrill and elegance back to Miss Nigeria, starting with the 38th edition this year.
A must read, this issue is currently available on newsstands, ask your vendor for a copy