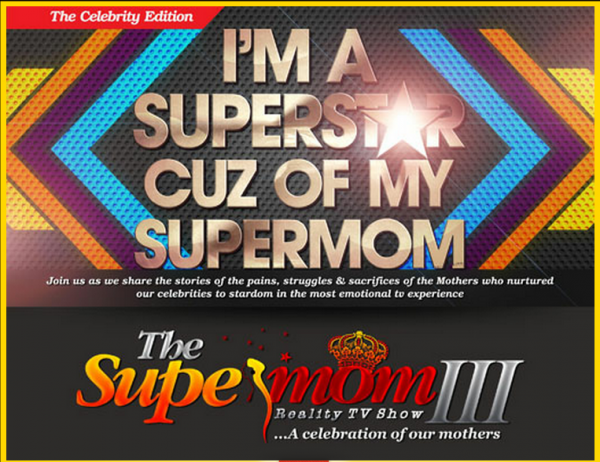 Yesterday, we brought you the introductory video of Ariel's Super Mom Reality Show. Today, we bring you the first episode of the celebrity edition of the show which is conceptualized and produced by Sola Fajobi. In this episode, we see ace comedian, Julius 'D Genius' Agwu and Yahooze crooner Olu Maintain with their respective mothers telling us about the challenges of motherhood and how instrumental their mothers are in their lives. Julius, was born in Choba, Rivers State. Despite the challenges of his background, today he's a foremost comic, actor, filmmaker and proponent of the fast evolving musi-comedy. He has evolved into one of Nigeria's most successful entertainers.
Watch as Mrs Agwu & 'Mama Maintain' tells their stories, no-holds barred like never before, to the world through the Supermom Celebrity Edition reality television show.
Watch the video here!
Keep checking BellaNaija for more stories of the mothers of your favourite celebrities.
____________________________________________________________________________________________________
Super Mom on BN is brought to you by Ariel – a product of Procter & Gamble Nigeria. Follow Ariel Nigeria on Facebook – http://www.facebook.com/arielnigeria?ref=ts&fref=ts