I'm a Survivor! Join the Fight Against Cancer & Win a Custom Elizabeth Waldorf Dress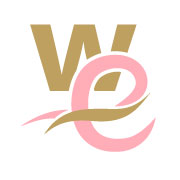 In contribution to pinktober and the fight against breast cancer, Elizabeth Waldorf is launching its' second breast cancer awareness campaign tagged Pink!
The objective is to inspire those diagnosed with the disease to keep fighting by sharing the story of a survivor as well as rewarding one breast cancer survivor with a beautiful custom Elizabeth Waldorf dress embellished with pink & clear Swarovski crystal stones and the finest of our select fabric from the personalization unit.
What is #Pink!?
The idea is that one  special woman will have her very own pink fantasy as her dream dress will be designed especially for her as a way to thank her for being an inspiration to other women.
In order to participate, the following conditions must be met.
1. Participant must be a survivor of breast cancer.
2. Participant may be nominated by self or any other individual.
3. Participant must provide evidence to the label showing authenticity
Eligible women should send an email to info(at)elizabethwaldorf(dot)com telling their survival story or the story of the nominee survivor. The email must contain the full name and contact details.
The winner will be announced on the 15th of November 2012 on BellaNaija.
Please note that no personal information sent to the label will be disclosed without consent of participant.