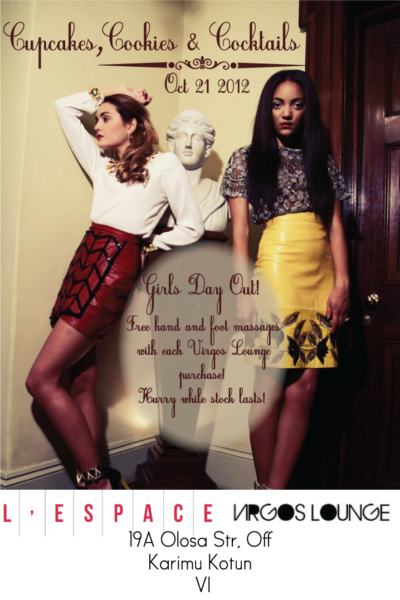 To celebrate its announcement as the exclusive stockist of  London-based vintage inspired label –Virgos Lounge in Nigeria, Multi-brand concept store, L'Espace will be treating you to a fun "Girls Day Out" this weekend.
The event has been designed to mirror the alluring femininity, sophistication and "girliness" of every Virgos Lounge piece. Guests will enjoy divine cocktails, a delightful dessert bar offering some of our lusted sweet treats from cupcakes to tartlets and our all time favourite, macaroons. Oh! There will be delicious gourmet cookies by Cookie Jar. Be Warned: Leave your calorie counters at home people; on that day, we indulge!
Wait! There's more to get excited about! You can expect a selection of Virgos Lounge pieces at L'Espace that cater to your style sensibilities; it's a selection of affordable yet immaculately finished designs that can be worn to your regularly occurring social functions.
All shoppers of Virgos Lounge pieces will enjoy soothing hand and foot massages by our masseuses on deck! We've said it right? On that day, we indulge!
Sneak a peek at some of the pieces available at L'Espace: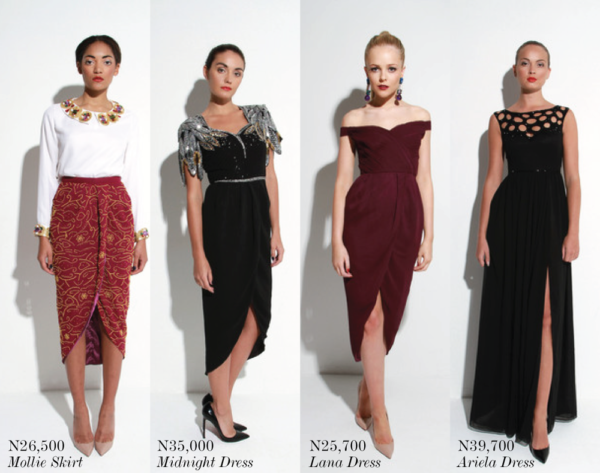 To view all the VL pieces available and their prices, visit the L'Espace facebook page, HERE
So Girls & Guys Who Love Girls, Let's Indulge!
Date: Sunday 21st  October 2012
Time: 3pm – 8pm
Venue: L'Espace, 19A Olosa Street, Off Karimu Kotun, Victoria Island, Lagos
Follow L'Espace on Twitter
Like L'Espace on Facebook
www.lpmnigeria.com