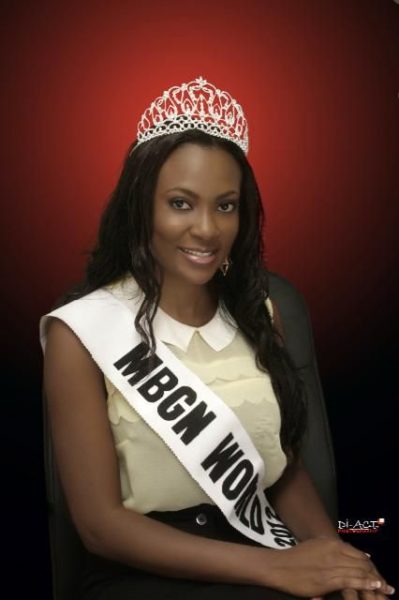 Though her crowning and reign as the 2012 Most Beautiful Girl in Nigeria has been controversial, Isabella Ayuk is intent on using her position positively.
All is now set for the official launch of the Vanessa Manyor Memorial Foundation (VMMF) in Abuja . The event billed to take place on Saturday is put together by the current Most Beautiful Girl in Nigeria, Isabella Agbor Ayuk.
VMMF was founded by Isabella in memory of her sister who died of typhoid fever and she therefore intends to use it to campaign against typhoid fever.
Already in her capacity as MBGN, Ayuk has undertaken projects that include scholarships to students, donation of medical equipment to hospitals, distribution of free typhoid vaccines to refugee camps, renovation of some primary schools and houses belonging to widows.
Speaking about VMMF, she said, "My sister died of typhoid fever and VMMF has been campaigning and will continue to campaign against it. VMMF will also continue to empower widows as my mother is a widow and widows are always in need of widow's mite…VMMF is all about caring for, supporting and protecting the lives of citizens living in the rural communities of Nigeria against the spread of typhoid fever, malaria, HIV/AIDS, tuberculosis, opportunistic infections and improvement of rural health through behavioural change communication strategies, voluntary confidential counselling and testing (VCCT) as well as condom and drugs distribution."
According to Isabella's PR representatives, the launch will be attended by top government officials, members of the diplomatic corps, and the Honourable Minister of Woman Affairs is the Chairman of the occasion.