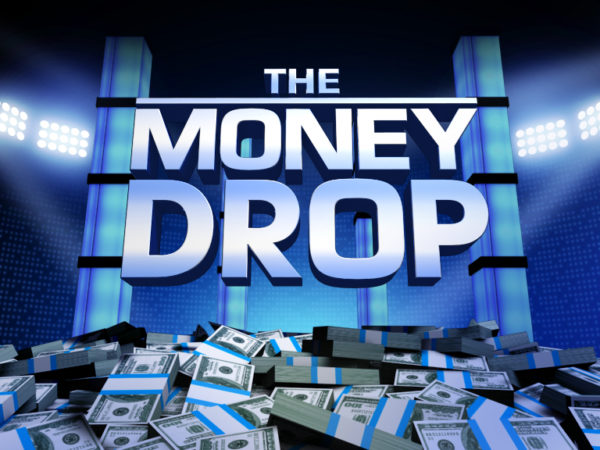 Brace yourself to win loads of cash! Just after announcing that it will host the AfricaMagic Viewers' Choice Awards in association with MultiChoice, AfricaMagic has more good news in store for DStv viewers.
Today, Tuesday 9th October 2012, M-Net Africa Managing Director, Biola Alabi revealed to BellaNaija.com, that AfricaMagic Entertainment will be screening an all-Nigerian version of the hit international game show, The Money Drop. The highest selling format since 2010 for producers Endemol, the series has already been sold in key markets across Europe, the Americas, the Middle East and Asia.
Now, it is coming to Africa and the first stop is Nigeria.
The format of the series is simple but captivating. In each episode, a pair of contestants start off with a $ 100,000 in hard cash – Just 8 questions stand between them and their money. Simple right? Think again. One wrong move and the contestants could see all their cash disappear through a trapdoor. So the question is, can you beat The Money Drop?
Abiola Alabi, who is looking forward to the upcoming series, tell BN "Anytime you put together the elements of risk, reward, cash and emotion, the outcome is going to be exciting and dramatic television" she says. Speaking more on the show, she further said "So get set for great entertainment with The Money Drop. It's a unique game show because this time around you start with the money and then play to keep it"
She further states "We are very proud to be screening an all-Nigerian version of this series and believe that it will go a long way to keep our audiences with our glamorous AfricaMagic Entertainment channel, which is already the home to Tinsel, Jacob's Cross, 53 Extra, StarGist, Isidingo, Generations and so much more."
BellaNaija.com can exclusively confirm that production on the series will begin in November and AfricaMagic Entertainment is gearing up to hold auditions in Lagos (Saturday 20th – Sunday 21st October 2012), Abuja (Saturday 27th – Sunday 28th October 2012), Port Harcourt (Saturday 3rd – Sunday 4th November 2012) and Kaduna (Saturday 10th November 2012), before the audition team stops back in Lagos on Monday 12th November 2012 for one last audition day.
For more information on audition venues and entry criteria, log on to www.AfrcaMagic.tv. Be sure to print out the entry form, complete it and bring it to the audition venue. Forms will also be available at the audition venues for those who can't go online.
Auditions are FREE! Just show up at the soon-to-be-announced venues and take a chance and you might just be sharing the spotlight with $ 100,000.
The series will premiere on AfricaMagic Entertainment in January 2013. So BellaNaijarians, are up to the task?