Good evening and thank you for joining us at Bellanaija this lovely Friday evening. We hope you've had an interesting week.
We are glad to see you here at the Straight From The Headlines slot where we recap major stories that have graced our headlines this week.
This evening, Nigerians were greeted to the shocking news of the brutal killing of  four students of University of Port Harcourt for alleged stealing of phones and laptops. The students were badly beaten and then burnt to death. The pictures of how they were beaten, paraded naked and burnt to death have circulated the internet and has left us feeling very unsettled. Why did their killers have to take the law into their own hands and murder these young men? It is really sad what happened to them and we hope that investigations into their death would be launched by the Police.
We hope you have an interesting time reading through the news summary we've brought to you and we wish you success in all your endeavours!
***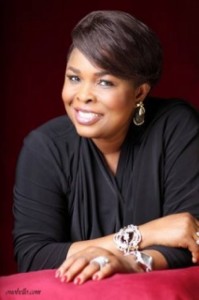 The first lady of Nigeria, Patience Jonathan again made news headlines this week as her continued stay in Germany raises a lot of questions. On Wednesday, PM News reported that she had Uterine Cancer. The following day, Vanguard reported that she had been discharged from the hospital and some hours later, Sahara Reporters debunked the claim saying she was still in the hospital. The silence of the Presidency on her illness continues to fuel speculations on her stay in Germany.
***
The World Bank has said that Nigeria's oil reserve will be depleted in 41 years.  According to a World Bank Group's twice-yearly analysis of the issues shaping Africa's economic prospects called Africa's pulse, Nigeria's and Angola's oil reserves will be depleted in 41 and 21 years respectively. Thee World bank's chief economist noted that Mineral wealth in African countries including Nigeria don't translate to prosperity because the money accruing from it doesn't pass through the citizens, and the citizens don't see the wealth as theirs.
***

Five students of the Lead City University (LCU), Ibadan, Oyo State were arrested this week for crimes ranging from internet fraud, armed robbery, car snatching to stealing of jewellery worth N25 million. According to the Police boss, the five students were arrested at a hotel in Ojo, Akinyele Local Government Area of the state, with five laptop computers. He said that after interrogation, it was discovered that the suspects were using the laptop computers to defraud people. The students allegedly defrauded some people of $10 million, $500 and $27,000, part of which they used to purchase three vehicles, including a Range Rover worth N6.2 million.
***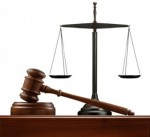 A fifteen year-old-girl, whose name has been given as Udoh Comfort, on Thursday, told a Federal High Court sitting in Abuja, how her guardian, one Mr Francis Ekong, 40, forcefully slept with her three times and got her pregnant. Comfort who came to court with her 6-month-old baby, told the court that the man perpetrated the illegal act when his wife was not at home, adding that Ekong threatened to send her back to the village any day he saw her with any boy. She said it was at that juncture that somebody took her to the National Agency for Prohibition of Traffic in Person and Other Related Matters, NAPTIP, a move that culminated to the arrest and subsequent trial of her guardian and his wife.
***

The Economic and Financial Crimes Commission, EFCC, is set to arrest reverend fathers and leaders of the two Catholic Churches in Delta State which received from Francis Atuche, former managing director of Bank PHB, money believed to be stolen depositors' funds. Mr. Atuche, who is standing trial at the Lagos High Court, Ikeja, paid N45 million he allegedly stole from depositor to St. Monica Catholic Church and St. Augustine Catholic Church, both located in Ibusa, Delta State. While St. Monica got N35millionas tithe from Atuche, St Augustine got N10million.
***

The Lagos State Government has said it would no longer allow the use of vehicles with number plates from other states of the federation for commercial transportation in the state. It also advised residents with private vehicles to change to the state's number plates to reflect the fact that they are living in Lagos. The Director, Vehicle Inspection Office, Mr, Gbolahan Toriola, said the measure was meant to achieve "sanity, standard, safety and security" as stipulated by the road traffic law.
***
Nigerian artiste, DBanj was featured on the front page of the London Evening Standard on Thursday October 4th, 2012. Although nothing much was written about him in the newspaper, his song was mentioned as one of the favourites for Nigerians in London. It read: Oliver Twist, the electro and Afro-Beats dance track from D'banj, was No 2 in the R&B charts this summer.
***
Four University of Port Harcourt students named Ugonna, Ilyod, Tekana and Chidiaka were this morning badly beaten and burnt alive by indegenes of Aluu community for allegedly stealing phones and laptops in an off campus hostel. Instead of calling the police and getting them arrested, these people put tyres over the heads of these students who were not armed and burnt them. Then they took pictures, filmed it and spread it around. This happened today in Port Hacourt. All the students were said to be in their early 20's.
***
How do you feel about the news that made headlines in the country this week? What other stuff happened that you would like to share?
Have a great weekend!