eLDee, MI, Chidinma, AY, Seyi Shay, Mo Eazy, Zaina & More Stars Tell us the meaning of "Infatuation" on Flytime TV's Word of the Day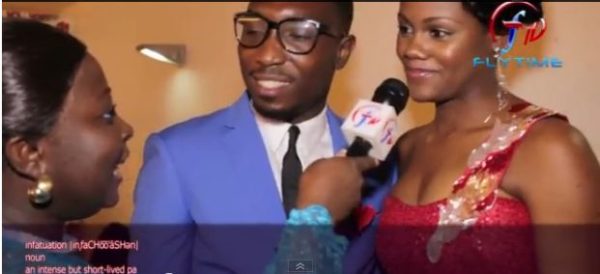 We always look forward to events and red carpets with excitement because of all the bright and colourful outfits from our favorite celebrities. Flytime TV has recently added another reason to look forward to these events. On Air Personality, Lolo1 brings the energy to the red carpet as she checks out the strength of the vocabulary of our celebrities.
Enjoy this edition, where Lolo asks for the meaning of "Infatuation". Don't miss out the bit where she shouts "JESUS! Dare!!!!" The expression on her face was priceless.