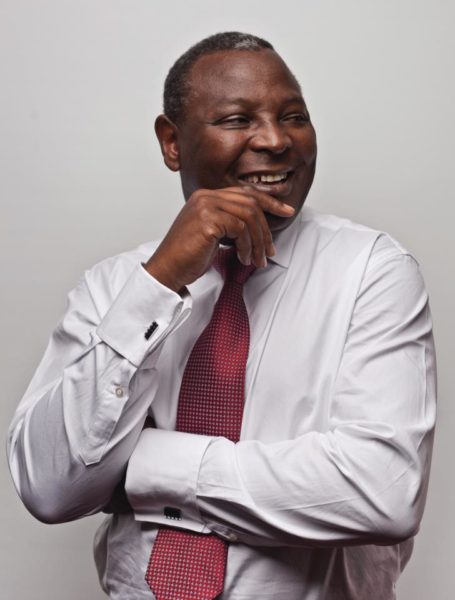 James Mwangi, the CEO of  Equity Bank, Kenya has been named the 2012 Forbes Africa Person of the Year by Forbes Magazine. Mwangi beat four other nominees to earn the honour during a ceremony held last night in Lagos.
Dr Mwangi was honored for playing a central role in making Equity Bank the largest bank in East and Central Africa, with more than seven million accounts in Kenya alone. He has also played a crucial role in ensuring banking services, including loans, are available to low income people who previously have in the past been left out of banking services.
Here's what the judges had to say about him:
"Mwangi is an example of what it means to make it and to overcome the enormous challenges facing the average person in Africa. His influence and contribution to society, in a difficult environment, is significant."
The other nominees shortlisted for the award include Nigeria's  Aliko Dangote – Africa's richest man and Tony Elumelu – Founder and Chairman of Heirs Holding; Joyce Banda (President of Malawi) and Stephen Saad –  Co-founder of the Aspen Pharmacare.
What are your thoughts on the winner of the 2012  Forbes Africa Person of the Year?