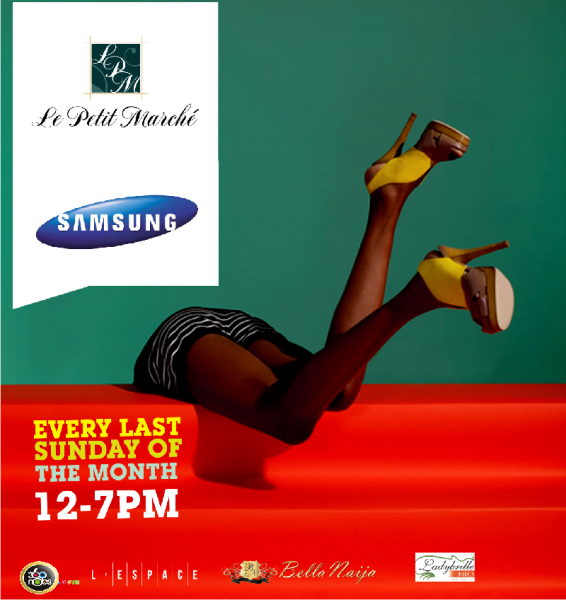 It's time for another edition of your favorite monthly ritual, Le Petit Marché.
From Nigeria and other parts of the world,  the creative team behind LPM November 2012 brings you a vast collection of designs not just for women but for men and children as well. And if you don't want to shop for clothes, not too worry, there would be a wide array of  home essentials, accessories, hair, beauty products and so much more.
Here's a list of vendors who will make you spend every Naira you have on you;
Adol's Hair| Allure Hair | Barbara's Tulips | Bedazzled Outfits | Beeba's Accessories | Biddy's Mondo Ltd | BLINGS By Patrick Ayaski | Cam Cam Sweets | Cookie Jar | Conquest World | Dadu Bajo | Didi Rose | Divanista | Dukiee's Beads| Estitos | Fashion For Life | Genesequa | House of Ania | In2Brands|Kanem by Kingi |Kenny Adelaja | Kidz Kloset | La Bennis |Lady Biba | L'Espace | Literati| Niskay | Pots of Gold | Scented World | Sparkle Dee | VIAP Nig Ltd
So what are you still waiting for? Call, Text or send a BBM to your  friends because this edition promises to be a shopping experience never to forget. Admission is free for all.
Date: Sunday 25th November 2012
Time: 12 Noon – 7 PM
Venue: GET Arena, Oniru, Lagos
__________________________________________________________________________________
Sponsored Content