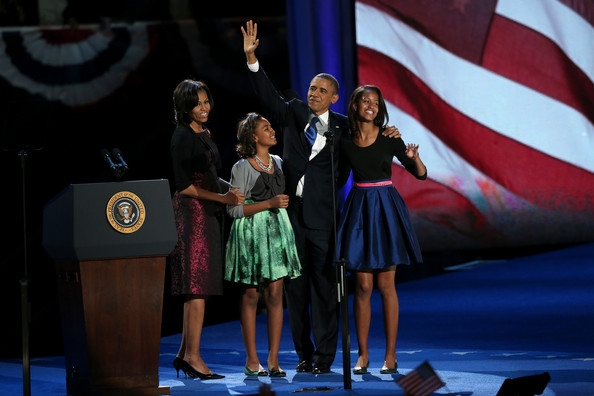 Congrats to United States of America President Barack Obama. The democrat has been re-elected after what was considered a "tight race" with Republican candidate, Mitt Romney.
Obama secured his win by claiming key battleground swing states including Virginia and Ohio. Based on unofficial results, Obama secured 303 electoral votes to Romney's 206. Each candidate needed 270 electoral votes to claim victory.
The mood at Obama's campaign HQ in Chicago is jubilant. Opponent, Mitt Romney has called the president to concede and congratulate him.
According to CNN, "President Barack Obama rode a wave of broad support from minorities, women and moderates to win re-election Tuesday by defeating Republican challenger Mitt Romney in Democratic strongholds and key battleground states."
The President delivered a stirring victory speech where he promised Americans that "The Best is Yet to Come".
Congrats!
Watch the video here.