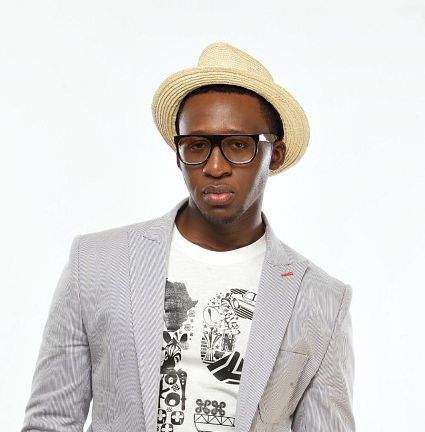 From Nigeria to the world, he passionately strikes at the strings of his guitar with his voice floating along into the ears and hearts of his many fans. Bez, 29, is perhaps one of Nigeria's biggest music exports, has played on several international stages and has earned recognition by reputable media outfits. BBC World described him as "The next big talent out of Nigeria." Earlier in the year, The Boston Globe listed his Super Sun album as one of the top ten "World Music" albums of 2011. Essence Magazine's "New and Next" column which spotlights the brightest new talents featured him and he was recently on the cover of Applause Africa magazine. Bez is signed on to Cobhams Asuquo Music Productions (CAMP) and his album, Super Sun, which he released last year has gotten rave reviews. In this exclusive interview with Bellanaija's Adeola Adeyemo, Bezhiwa Idakula speaks about his rise to fame and the challenges of staying on top.
Bez is going to have a concert! It was really exciting to hear the news and I felt there was no better time than this to have an in-depth interview with the music star. Bez has had a quick rise ever since he made his debut into the industry, gaining international acceptance for his music faster than most of his peers. But despite the international appeal, his music has had a hard time settling with the average Nigerian who is used to the mainstream upbeat or  typical fast tempo "Naija" song. At the CAMP Studio where we met, I stumbled upon his band rehearsals for the upcoming concert. He had very confident answers even for the tricky questions.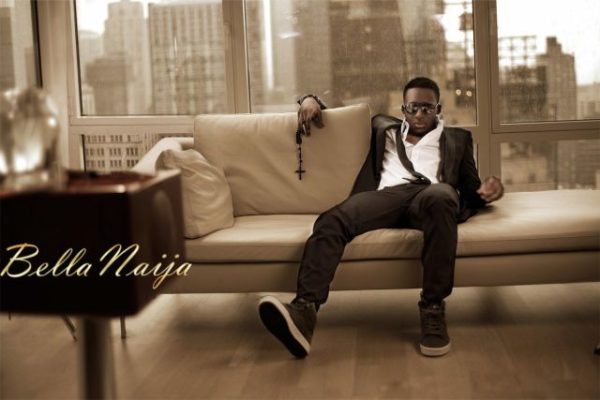 Super Sun Concert
Are these rehearsals you just had now in preparation for your upcoming concert? Give us more details about the event?
Yes. The concert would be in a few weeks, on December 29th at Eko Hotel. It's called the Super Sun Concert and people would have to pay a flat rate of N15,000 to attend. There would be nothing like Regular or VIP tickets so people should come and enjoy a great performance.
N15,000 for everyone? That sounds quite expensive for some of your fans who might not be able to afford that amount.
It's the first of its kind concert. It has a bit of a premium quality attached to it. Eventually when we do other shows, we would have lower fees but since this is the first we are doing, we want to make it count. There are some shows where people pay as much as N500,000 for a table. For those that won't be able to purchase the tickets, there would be loads of giveaways for them. Timi Dakolo, Tiwa Savage, Seyi Shay, Praiz, Omawumi and Waje would be performing and there would be a few surprises.
How long have you been in the music industry and are you really sure it's time for a concert?
I've been officially into music for five years. I left the University in 2007 and as soon as I left, I just went straight into music. In 2009, I released two singles and I started Hennessy Artistry as well. I released my album in July 2011 and it's been over a year since then, so yes, I think it's time for a concert.
Your kind of music is different from what is obtainable from most Nigerian artistes at the moment. Considering this and the price tag attached to your concert, are you expecting a large turnout of fans?
Oh yes I am. When we did my album launch, we did it somewhere really small in a space that could only take a little over 200 people but we had about 300 people there and it was properly sold out. I believe there is a market for my kind of music and the reason why I've been, in my own way, successful with this kind of music is because there is a market for it. If there weren't people who liked it then it would be really hard. But people do like the music and there are a lot of people that would want to see a great live show, something different and not just playing a CD and miming. I'm sure with the promotion and support of Flytime Entertainment, there would be a great turn out.
Carving His Niche
What name would you call your genre of music?
These days, we are entering into a phase where, I think, genres would die. People won't be able to place your music any more so you have to come up with new stuff. If you go on Yahoo Music and you check the list of genres, you'd see loads of names you've never heard of before. At the end of the day, I call my music Alternative Soul. Soul is the major genre and when you have Alternative coming before Soul, it gives you the liberty to play with a lot of sounds. You can have some Hip Hop beats, Jazz, R&B and merge all of that to create an eclectic sound.
Despite the wide acceptance your music has gotten since you came into the music scene, there are still some people who would say it doesn't appeal to the average Nigerian, that it is elitist. Has anyone ever told you he or she doesn't like your music?
Somebody has told me he doesn't like Super Sun. Sometimes on Twitter, random people say stuff about my music that is not so nice. I don't know the hundred percent fact but there was a time they said the highest selling artiste in Alaba was Celine Dion. The thing is, before Nigerian music started being very much present on the music scene, all we listened to was foreign music. We've heard everything so what do people mean by saying the music is elitist?
You know, Nigerian artistes have taken over the music scene…
Yes. But Nigerians still play Rihanna, they play a lot of foreign songs.
That's true. But actually, I know somebody who says he doesn't like your music.
It is expected. As a person, not everybody can like you. Also, when you bring out a product, not everybody would like the product even if it is a very good product. That is life for you. That is why you have variety, you have choices. If somebody doesn't like the music, it's understandable. There was a time I didn't like rap, I couldn't stand it. But as at yesterday, I was listening to Jay Z's Reasonable Doubt in the car over and over again.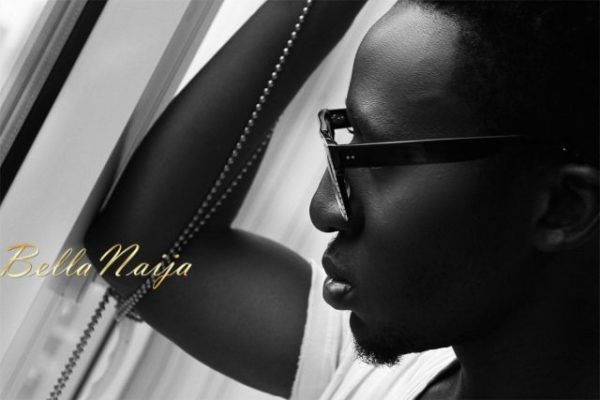 The World Stage
Anyway Bez, I'm still a big fan. Let's talk about some of the international recognition you've gotten recently. You are the first African artiste to premiere a music video on BET International's 106 & Park for "That Stupid Song". How did that come about?
Lilian Blankson from BET International was in Lagos shooting the BET Cypher and in the process, she interviewed a number of Nigerian artistes including myself. Usually when I go for radio or TV interviews, I go along with my acoustic guitar and when I played something, she really liked it and she asked for my video. Then we had the video for "More You" out and we sent it to her and she liked it. When we shot the video for "That Stupid Song", we sent it to her and she played it for her boss and they were like "Wow, let's premiere it". It was by chance that we got to be in the same space with her when she came to Lagos and it was by chance that she loved it. It's one of those favours we've been getting.
Still talking about international recognition, you spoke at Harvard Business School some months ago. What was the event?
It was the yearly Africa Business Conference at Harvard. There are different panels at the Conference, panels about Technology, Entertainment, Movie Distribution and so on so I was invited to speak about music and how I was able to carve a niche for myself and still be successful. I spoke about my goals for the future, the challenges I face and how I overcome them.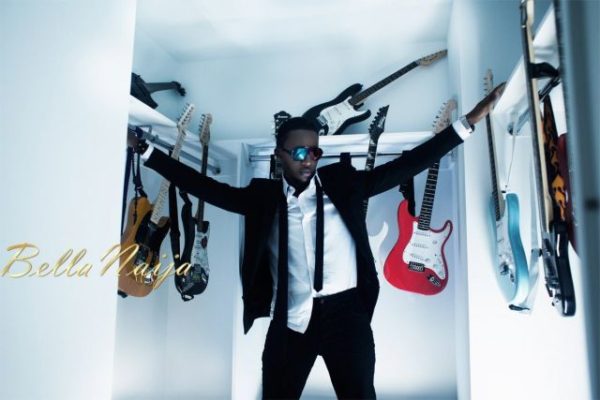 How It All Started
That must have been an interesting experience. But we haven't talked about the beginning. How did you develop a passion for music?
I come from a musical family. My Dad used to play the guitar and my elder sister sang. My Dad used to do something interesting with my Mum; he would play the guitar and sing and she would duet or back up and they would record it on a tape recorder. As a kid, it was interesting hearing my parents singing on tape. Every Sunday, I remember we would come back from church and play loads of music. My Dad found out I had an interest in the guitar so when I was about nine years old, he taught me how to play and I just grew from there, honed my skills and played more and more. All through my Secondary School, I was in the choir.
Did you have any particular experience that influenced you to start thinking about taking music professionally?
The first gig I ever did was in my third year in the University with KUSH. Dr Frabz who was in the University with me just decided he was going to go into music and he left us behind in school and went to follow his dreams. He worked with KUSH and he said they needed a band for one of their concerts. So I played the guitar while he played the piano. After the show, I sang a song for Emem of KUSH and she asked "do you plan on going into music?". I said "I'm not sure" and she said, "well I think you're already into music". I think that was the beginning for me. I started reading more on how to find my purpose. I wanted to be sure that if I did this, I wasn't going to be shooting myself in the leg. It was a very hard decision to make because I was in school studying for a degree.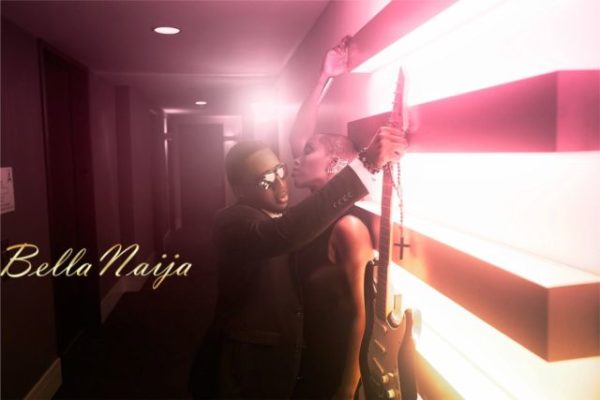 What were you studying and what University did you attend?
Information and Communication Technology at Covenant University.
How were your grades at the University?
Not that great.
You attended Loyola Jesuit College and I understand that school is mainly for the brightest students. How then did you slip from that to "not that great" grades at the University? Was it because of the music?
It had everything to do with the place that I was at the moment and my interest in the University itself. At Loyola Jesuit, I had twelve straight A's in my JSCE. I was a high flyer. My grades in my first year at the University was OK but the University and the rules just put me off. I initially thought I was going to America to school and when things didn't happen that way, I lost interest in going to class, in everything. I struggled through University but I just made sure I finished.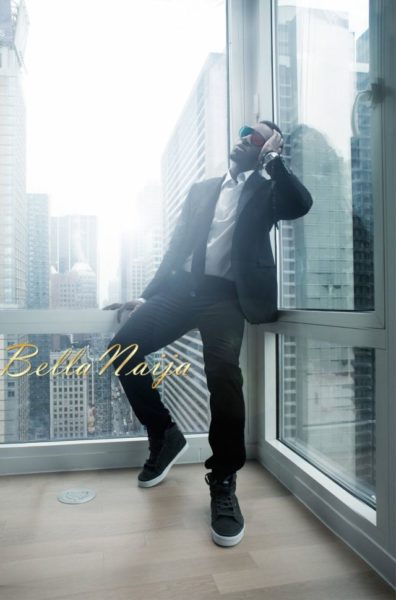 Staying On Top
You've had a fast rise to fame since you made your debut in the music industry. What would you say is responsible for this?
A lot of things. I have great people around me, Cobhams and my manager, Enyi. Enyi met me by chance and he started managing me unofficially, pushing my music the best way he could. I met Cobhams in 2008, and it was a just a random phone call. He wanted me to open a show for Asa and after doing that, the response was great. We had a talk and he asked me "where do you see yourself" and I told him "I want to be number 1". He believed in me and was able to craft a sound that resonated well with people here but placed me in a different circle. Because of that, there was great attention and the rise came as well.
Does Cobhams produce all your songs?
He produced all my songs in Super Sun album except for one song which he co-produced with IBK.
Will you be working with other producers in the future?
For my next album, I'm looking at working with a lot more producers so I can come up with different sounds. I think a lot of people coming into the mix would be great for the album.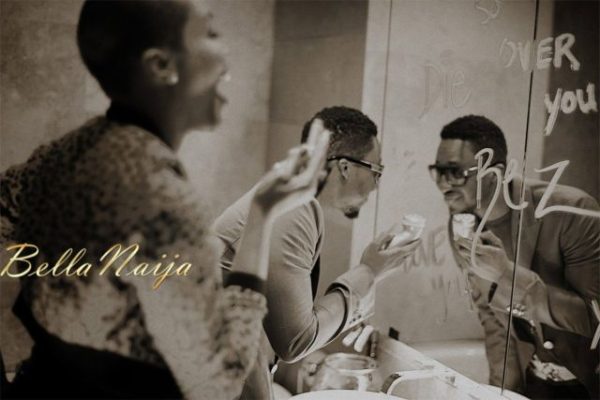 Love & The Future
On a lighter note now, with all your performances locally and internationally, do you have enough time to spend with your special lady?
(Laughs) So already, there is a special lady?
Oh yes, there must be.
You know how you ladies are, you don't mind someone who would spend time with you like a it's a 9 to 5 job. But the time I have, I give. Often, I make out time and we're cool.
Tell me something about her?
Oh please, let it just end there.
But you have to tell me how long you've been together.
Quite a while.
Come on… "A while" could be ten days or even ten years!
(Laughs)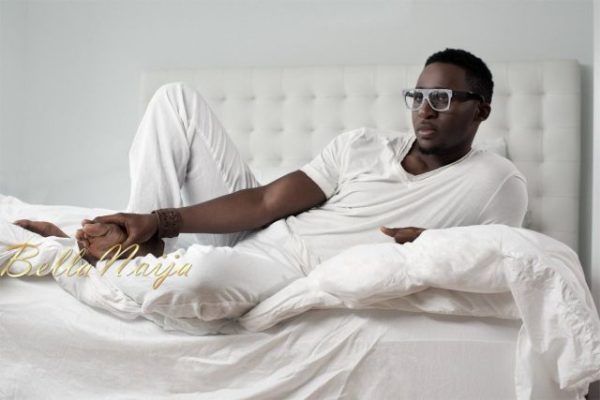 OK I'll let that pass. I've never heard you mime your songs. Do you always perform live, never with a CD?
I've never performed with a CD. I just don't know how to. The thing about live performances is a lot of people have heard the CD before so you have to give them something different. You're as good as your last gig. If you have a great gig, people would want to book you for more gigs and you find out that you become viral in the booking space because you're able to bring a good show and not just the usual miming from the CD. If I'm not performing with a live band, I just play with my guitar and I make it very interesting.
What has been your most memorable performance ever?
That would be the performance that really made a huge change in my career, my first performance where I opened for Asa in 2008. It was just me and my guitar and the response was so amazing. That was really memorable for me it was the moment when I said to myself, I can really do this.
I noticed you don't have much collaborations on your album. How many artistes have you had collaborating with you on your own tracks?
Just Praiz, Ice Prince, Eva and Eldee.
Praiz's music is sort of similar to yours while the others are basically rappers. Wouldn't it be nice to hear you on a track with someone whose music is very different from yours; someone like Flavour for instance? Maybe you'd put in some highlife beat and wind your waist a bit…
It would be really amazing if I could do a song with Flavour. Thank you. I would look into that.
It was great chatting with Bez and from BellaNaija.com, we wish him the very best! 
Bez feat Praiz – That Stupid Song

Bez – More You