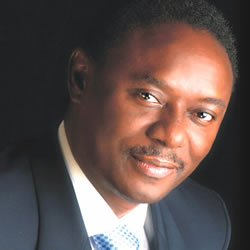 As Nigerians gear up for the upcoming general elections in 2015 with political aspirants strengthening their affiliations with registered political parties, the Independent National Electoral Commission (INEC) has thwarted the ambitions of many.
On Thursday night, INEC announced the de-registeration of 28 political parties. Some of these parties include Fresh Democratic Party, which was the brainchild of Pastor Chris Okotie; and Nigeria Advance Party, which was started by lawyer and businessman, Tunji Braithwaite, in the Second Republic.
In a press statement signed by the Secretary to INEC, Abdullahi Kangama, the commission based its action on the power conferred on it by the 1999 constitution (as amended) and the electoral act 2010 (as amended).
The statement listed the deregistered parties as:
1. African Liberation Party (ALP)
2. Action Party of Nigeria (APN)
3. African Political System (APS)
4. Better Nigeria Progressive Party (BNPP)
5. Congress for Democratic Change (CDC)
6. Community Party of Nigeria (CPN)
7. Democratic Peoples Alliance (DPA)
8. Freedom Party of Nigeria (FPN)
9. Fresh Democratic Party (FDP)
10. Hope Democratic Party (HDP)
11. Justice Party (JP)
12. Liberal Democratic Party of Nigeria (LDPN)
13. Movement for Democracy and Justice (MDJ)
14. Movement for the Restoration and Defence of Democracy (MRDD)
15. Nigeria Advanced Party (NAP)
16. New Democrats (ND)
17. National Majority Democratic Party (NMDP)
18. National Movement of Progressive Party (NMPP)
19. National Reformation Party (NRP)
20. National Solidarity Democratic Party (NSDP)
21. Progressive Action Congress (PAC)
22. Peoples Mandate Party (PMP)
23. Peoples Progressive Party (PPP)
24. Peoples Redemption Party (PRP)
25. People's Salvation Party (PSP)
26. Republican Party of Nigeria (RPN)
27. United National Party for Development (UNPD)
28. United Nigeria Peoples Party (UNPP)
"The Commission hereby reiterates its commitment to relating with political parties in accordance with extant laws and for the benefit of our electoral democracy," the statement said. The statement however did not state the reason behind the action.
Most of these political parties have in the past had candidates contesting for various political offices including that of the Presidency, State Governor, Senate Representatives and many more. Pastor Okotie has run for the Presidency three times on the platform of FRESH, insisting he is the change that Nigerians desire.
It is not yet certain if these de-registered parties would contest INEC's action in the court of law or if the political aspirants would pitch their tents elsewhere.
As at the time of the 2011 General Elections, there were 63 registered political parties in Nigeria.