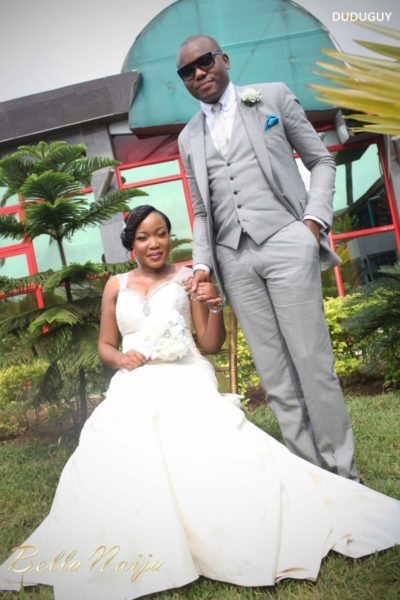 It's Friday and BN Weddings takes you on a beautiful journey to Motunrayo Jimoh & Abdul-Rasheed Umar's gorgeous wedding! It seems as though all our favorite young Nigerian fashion designers are tying the knot in fabulous style as Motunrayo is the creative talent behind handbag and accessories brand Maju and the groom Abdul-Rasheed is also a successful entrepreneur.
Their paths crossed ages ago as they grew up in the same neighbourhood with mutual friends and family connections including the groom's brother. For a long time Abdul-Rasheed tried to woo Motunrayo but she remained coy! Who says shakara doesn't pay off? He remained persistent and in their own words "along the line time passed, winter fell in love with summer, sun with the moon and then the both of us, we decided to go with the wind".
A year before their wedding day, Abdul-Rasheed took the big step and proposed to his love Motunrayo. The ring had arrived and he had been contemplating how to pop the big question!  In the end, he did it by visiting his bride's home and asking her parents to trust him with their most prized possession and then proposed with a prayer dedicated to his future bride!
Two days before their wedding day, the couple along with their parents, family and friends celebrated their traditional engagement in grand style; On the 8th of September 2012, Abdul-Rasheed and Motunrayo were joined as husband and wife. Their Nikkai and wedding reception was a joyous occasion. With the bride looking stunning in her dress – with its bejewelled sweetheart neckline and trumpet silhouette, it was a great fit for the designer bride while the groom looked dashing his grey three-piece suit. Motunrayo and Abdul-Rasheed's special day was amazing! Their Moroccan themed reception was filled with luxe coral and golden tones then all the surprise moments added even more to the electric atmosphere – from Abdul-Rasheed's hilarious serenade for his wife to the Motunrayo's dazzling second dress to the top-notch performance by Nigerian star Wande Coal. It was a day of pure joy, fun and delight.
BN wishes Motunrayo and Abdul-Rasheed all the happiness, love and blessings of marriage!
__________________________________________________________________________________
Nikkai & Wedding Reception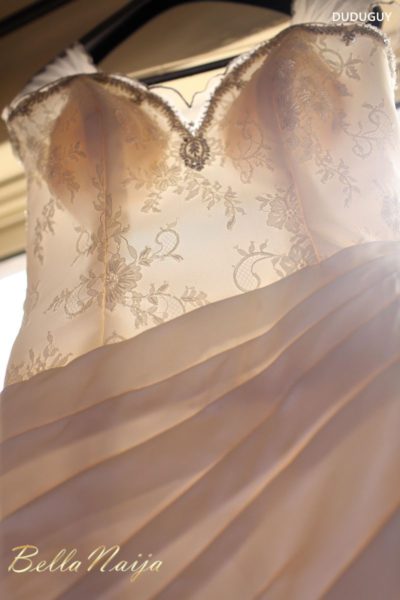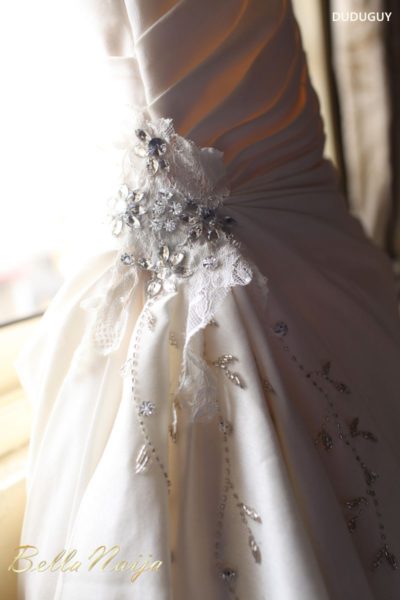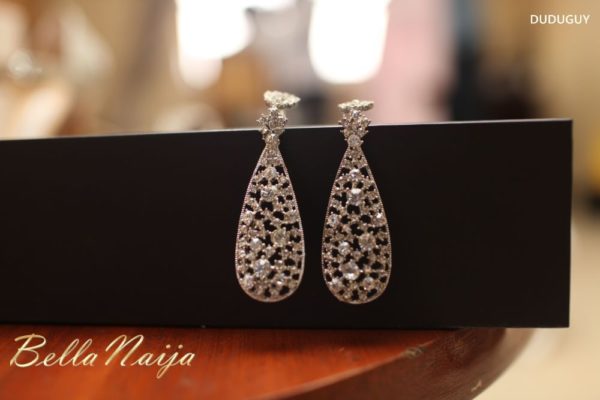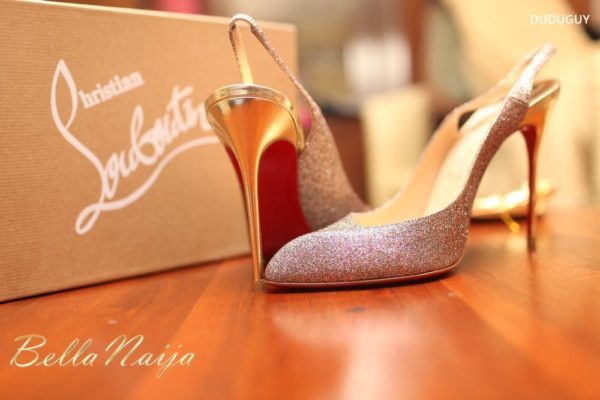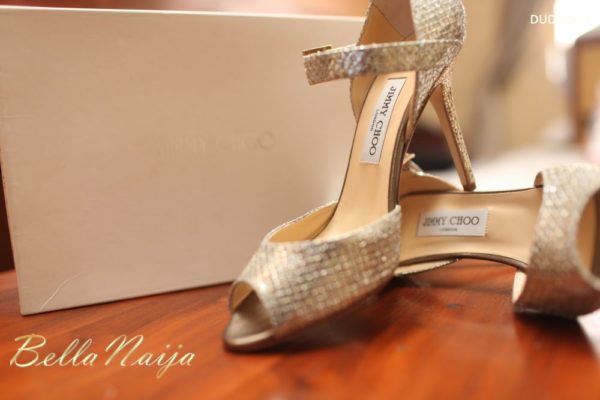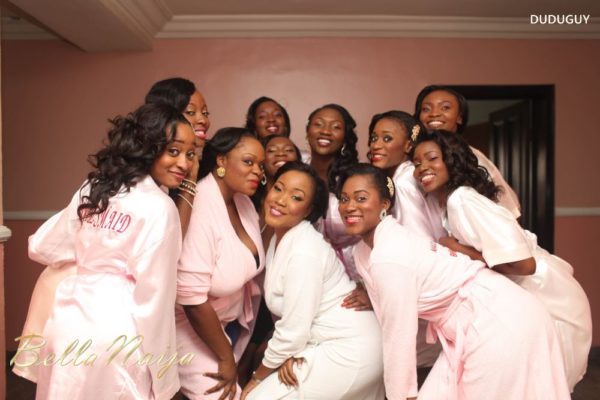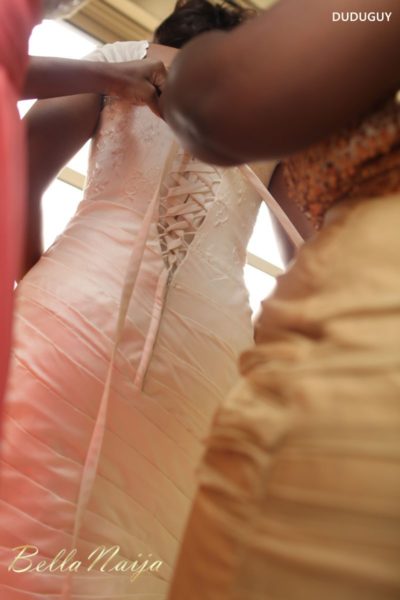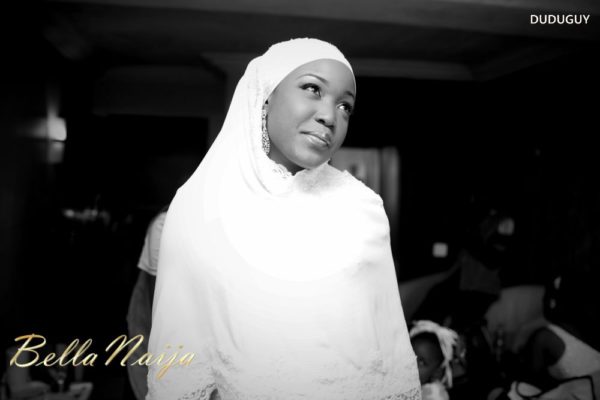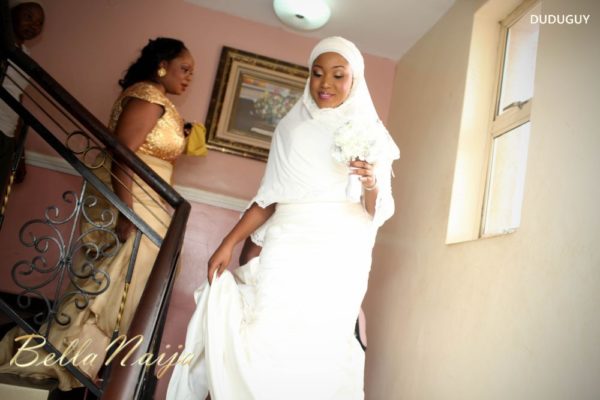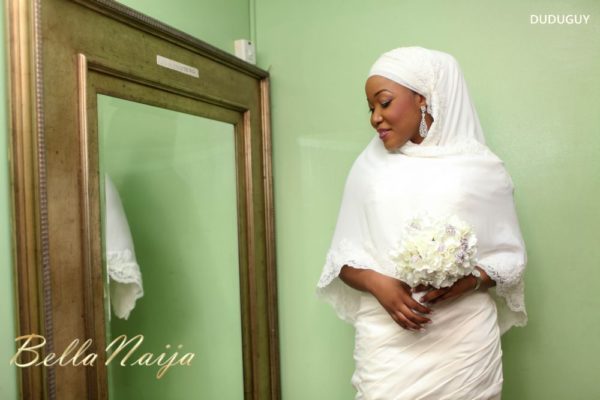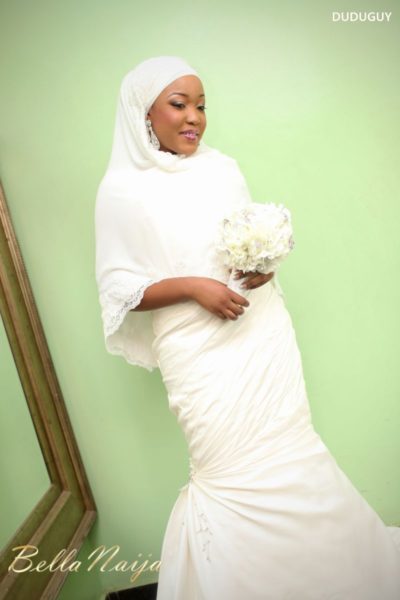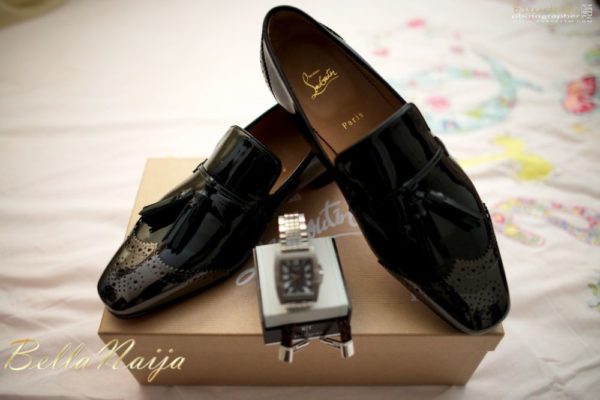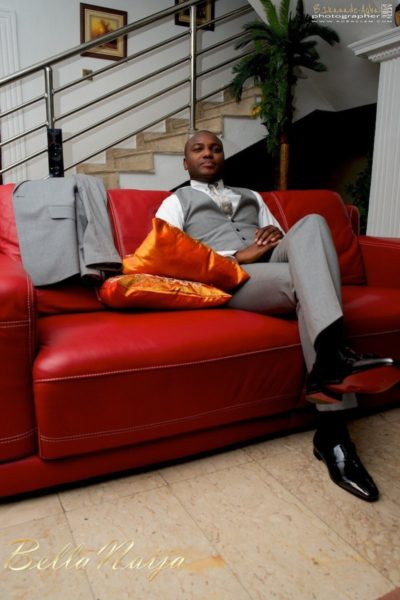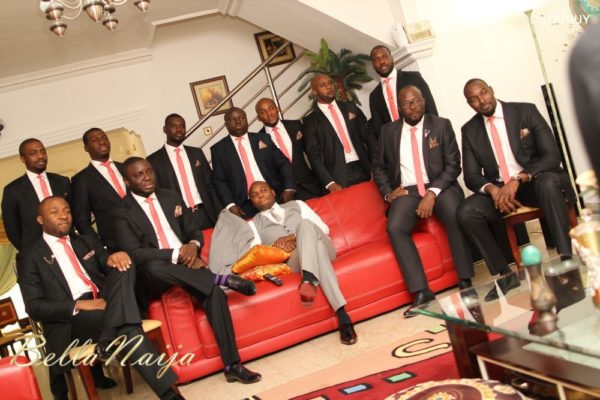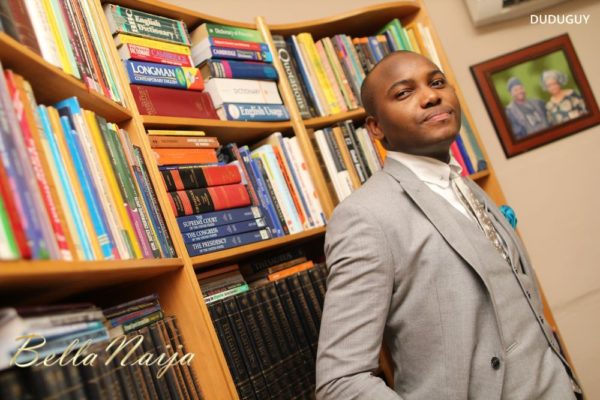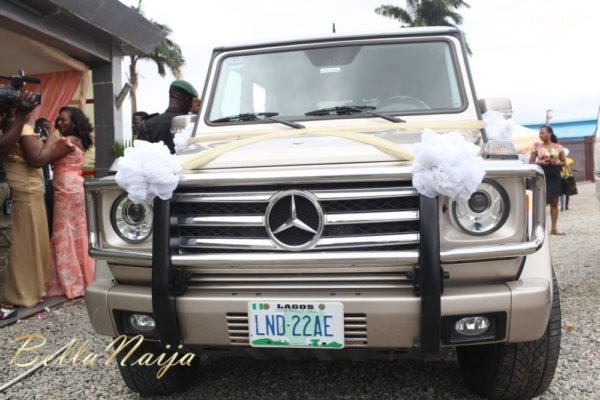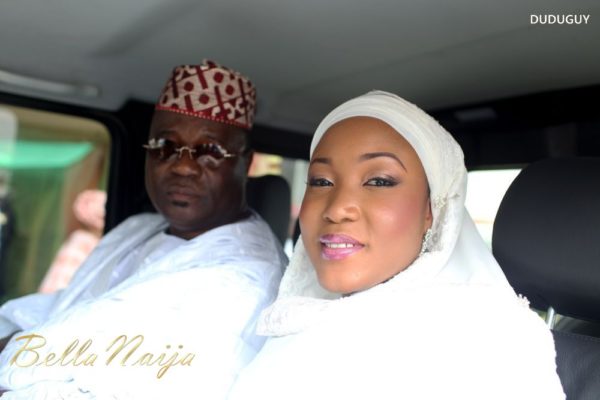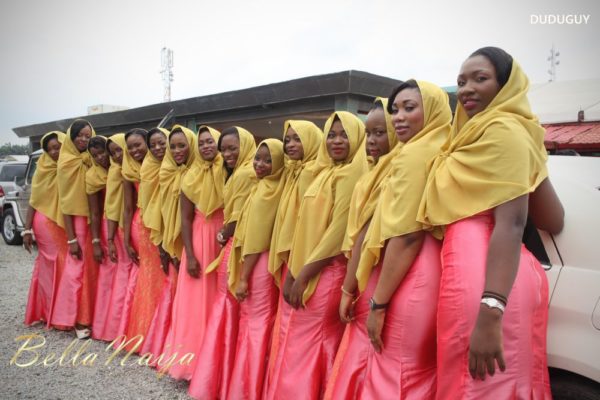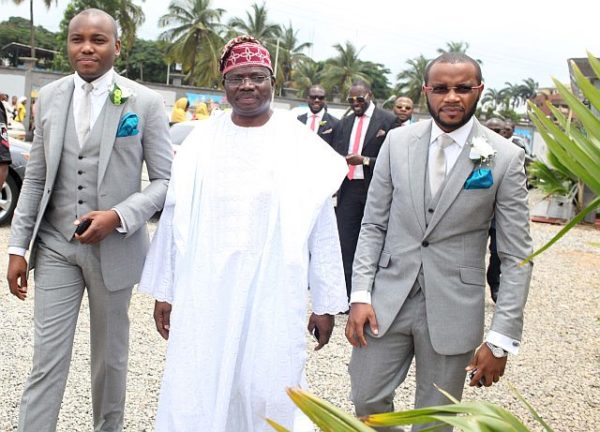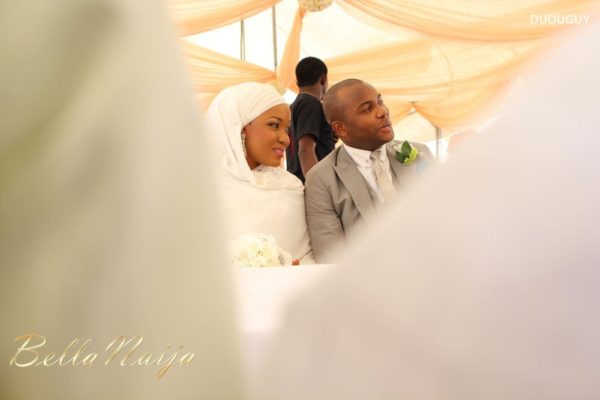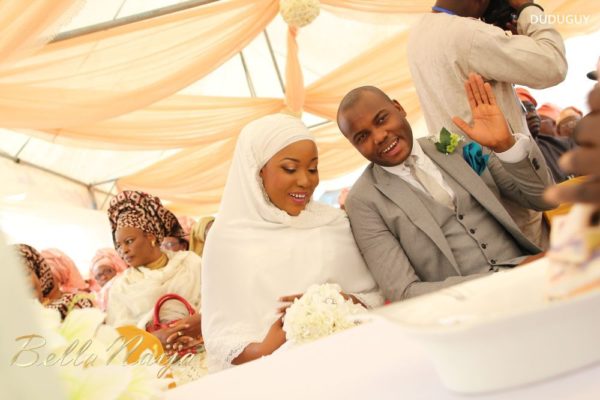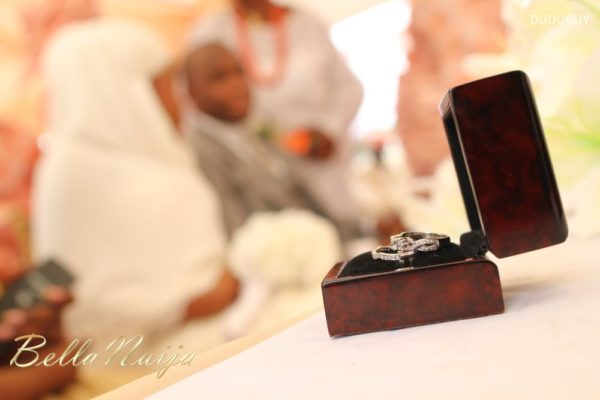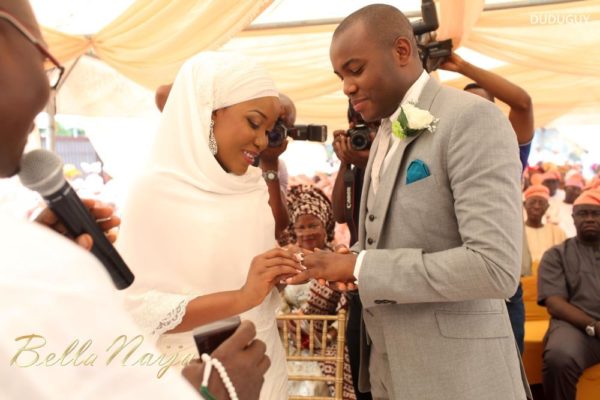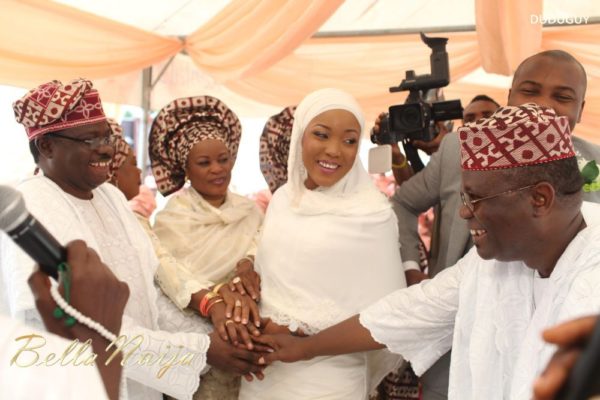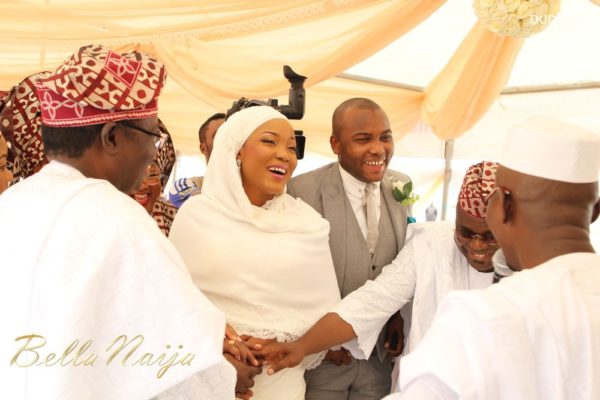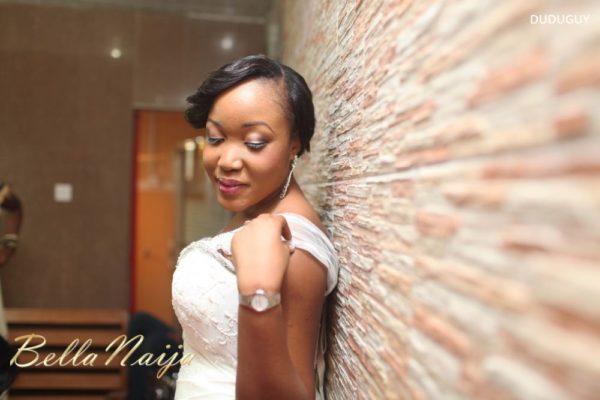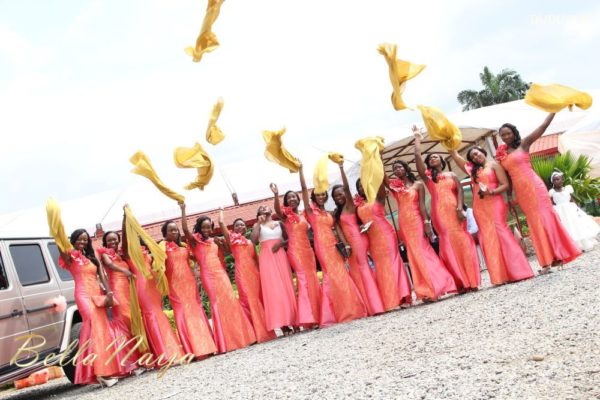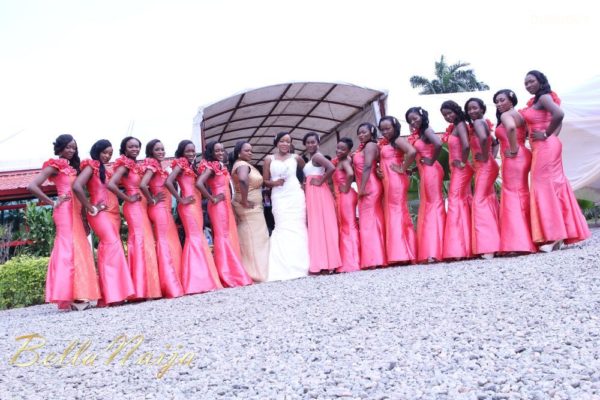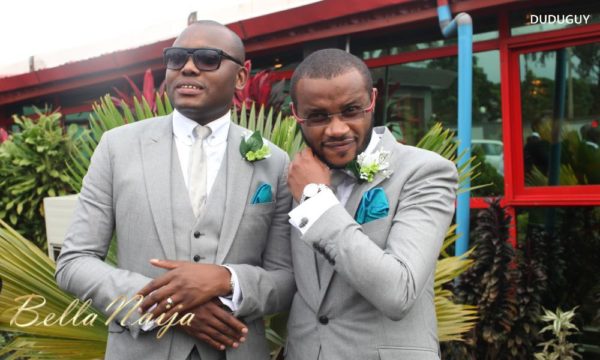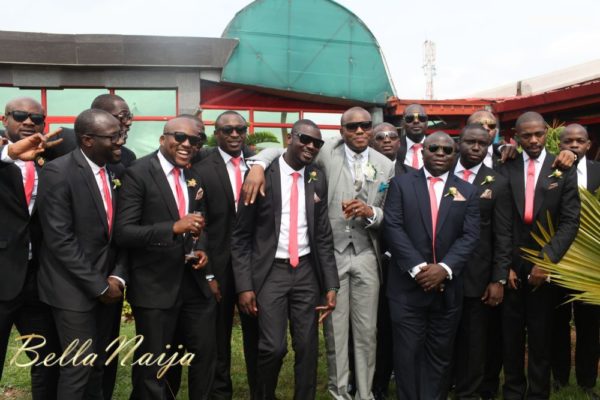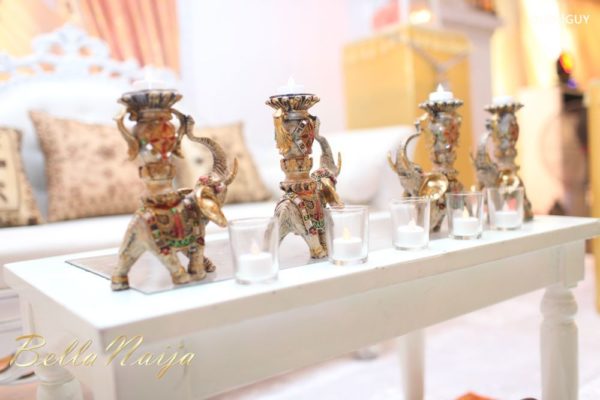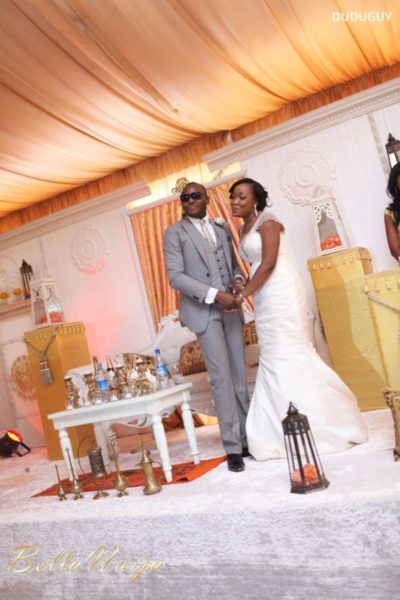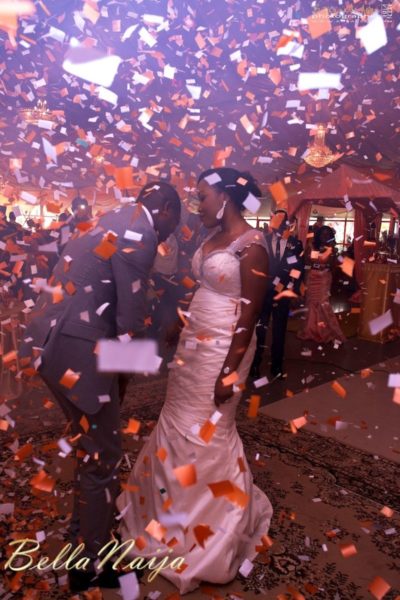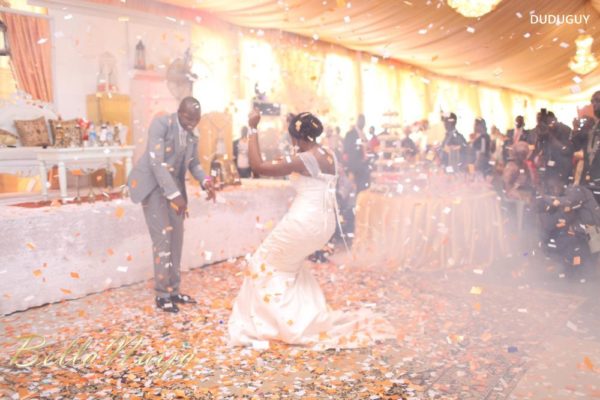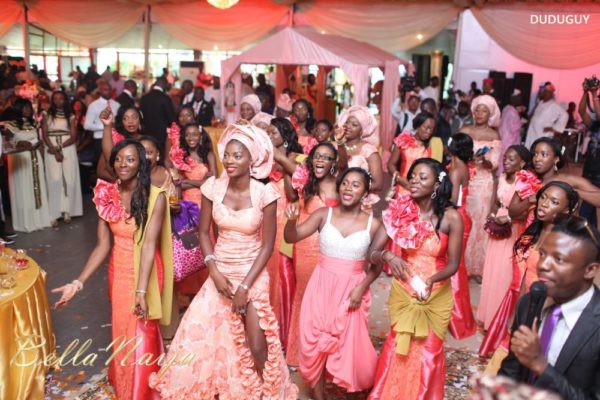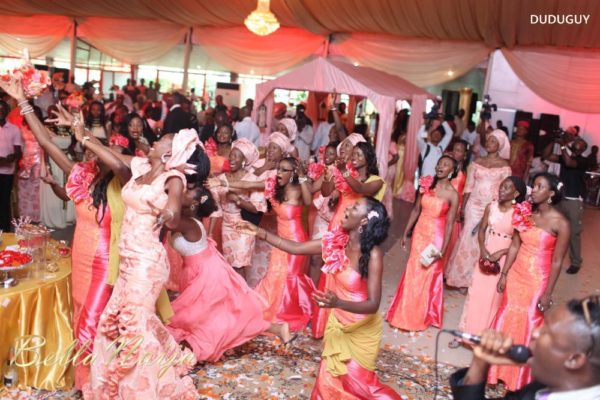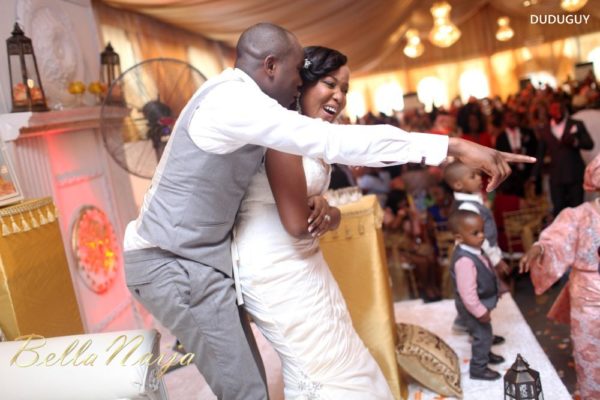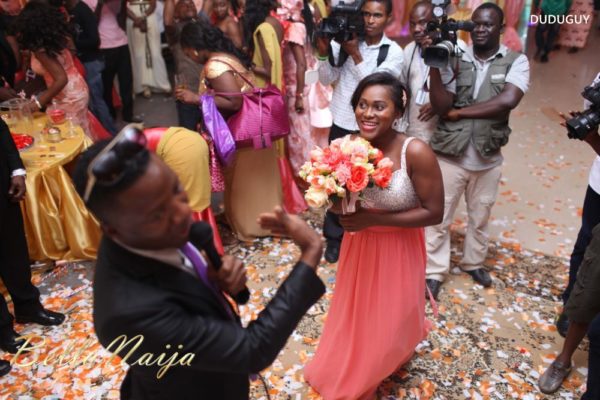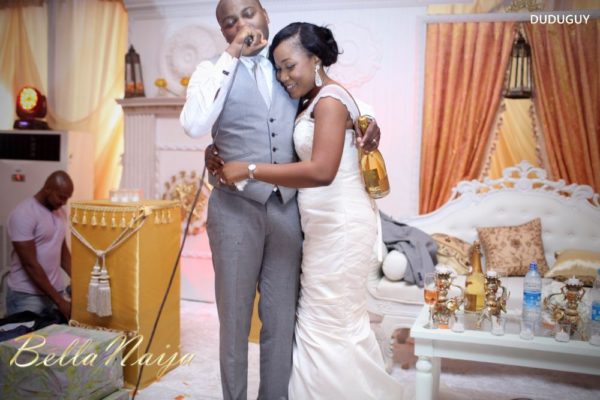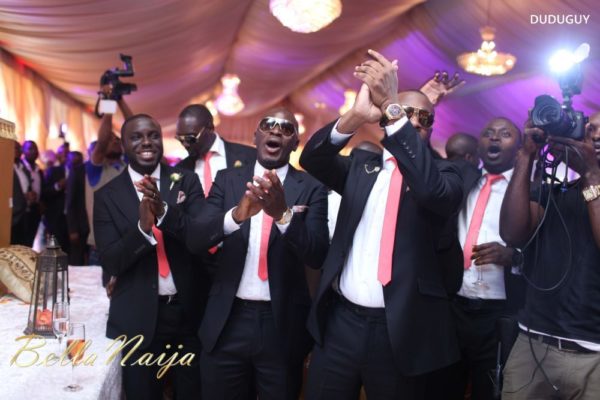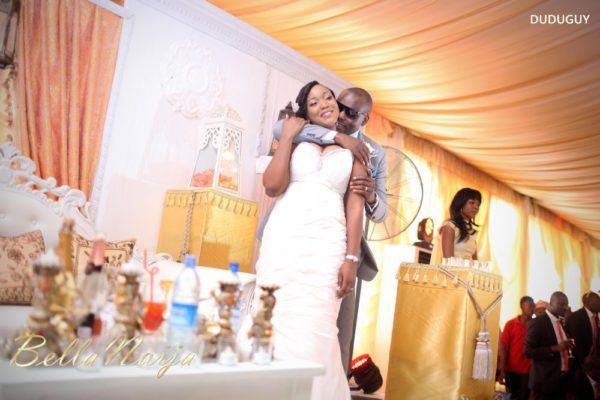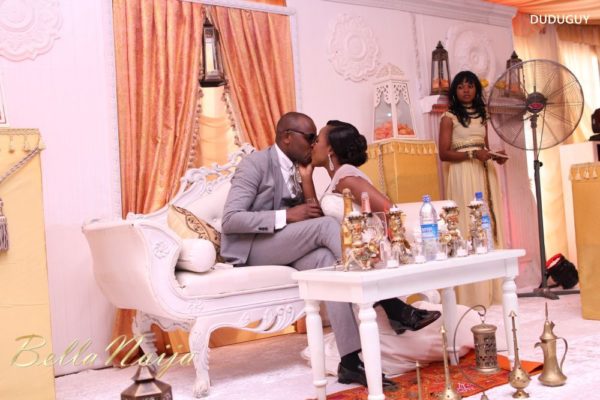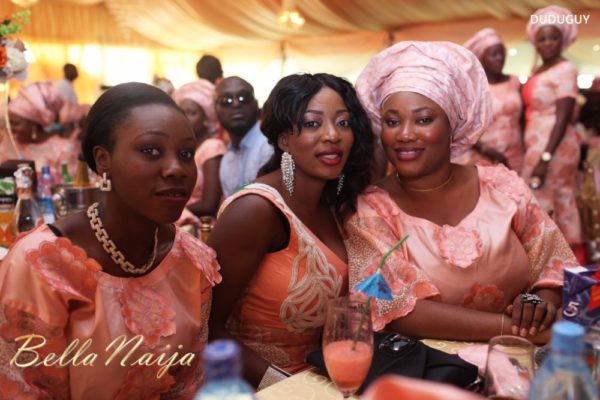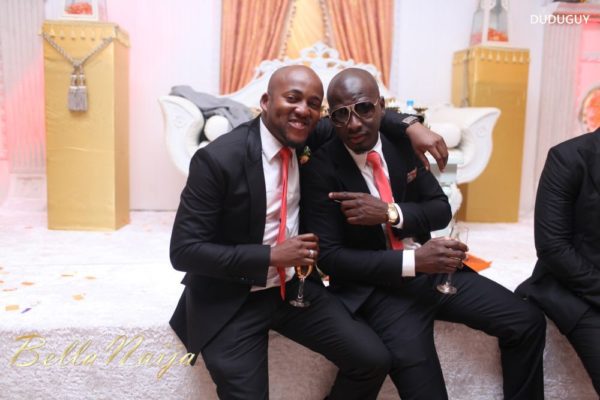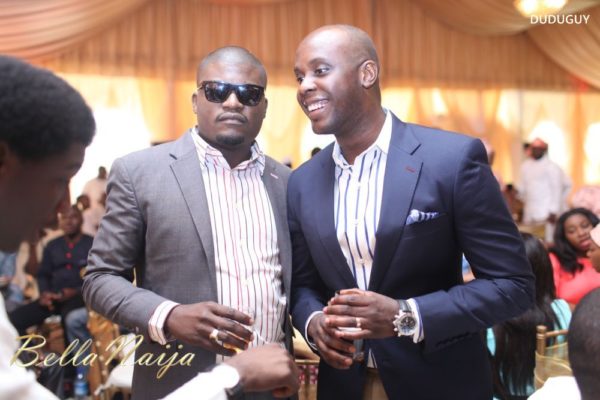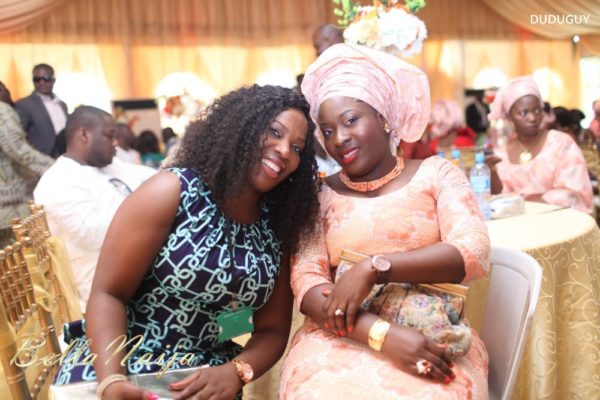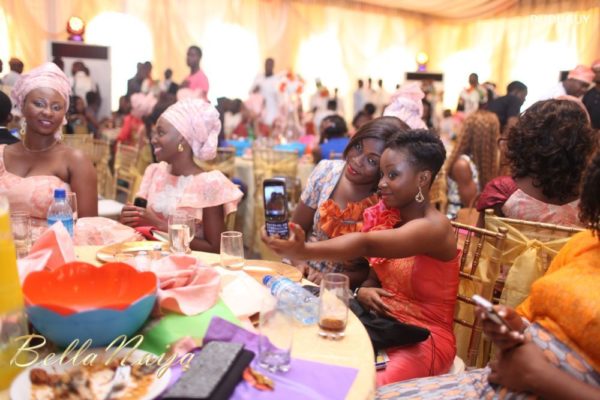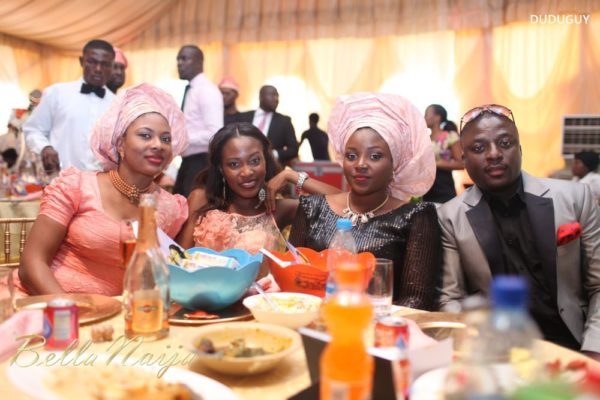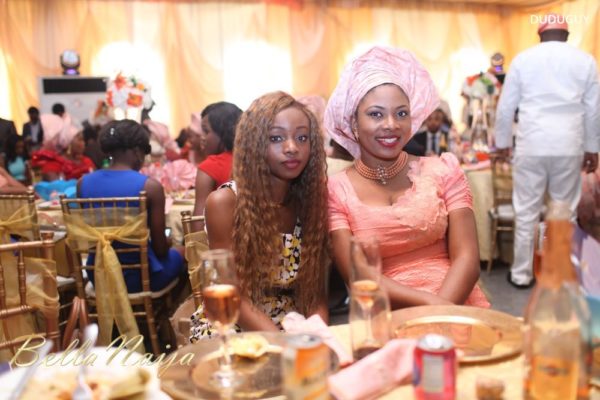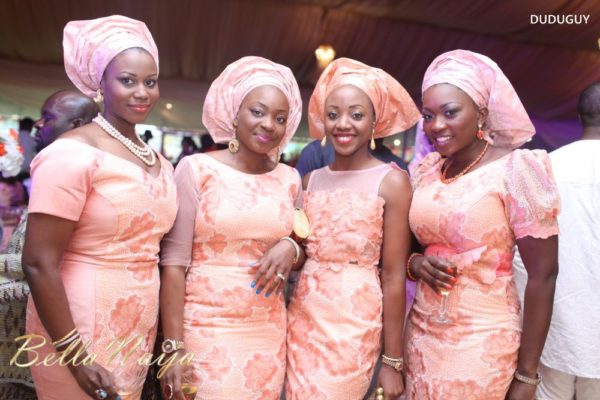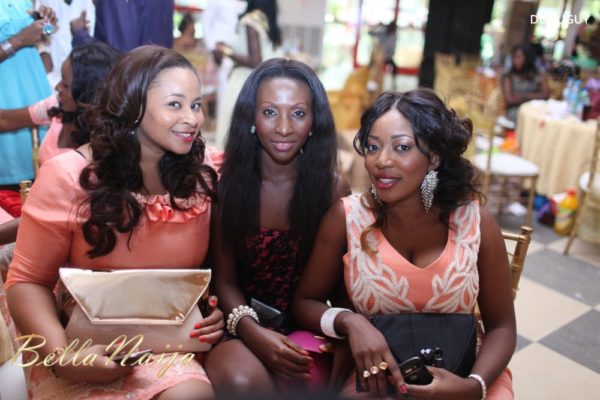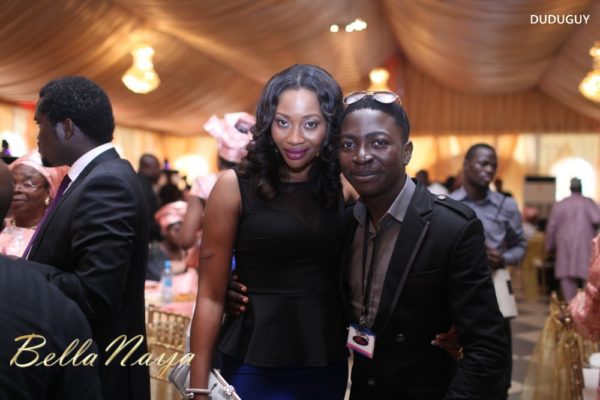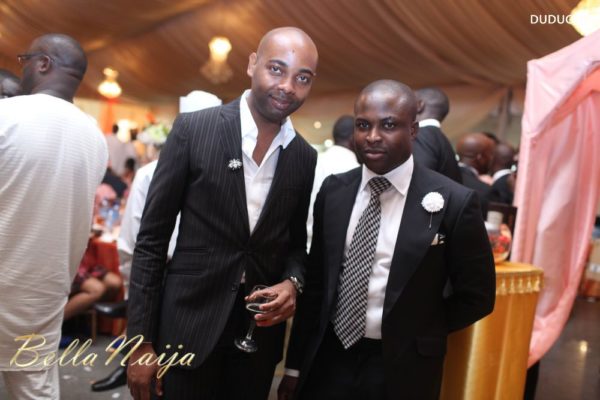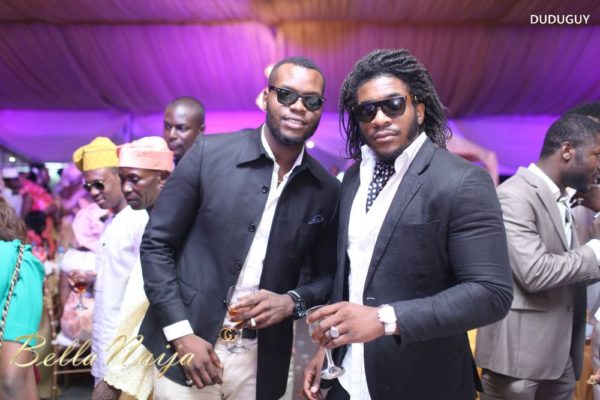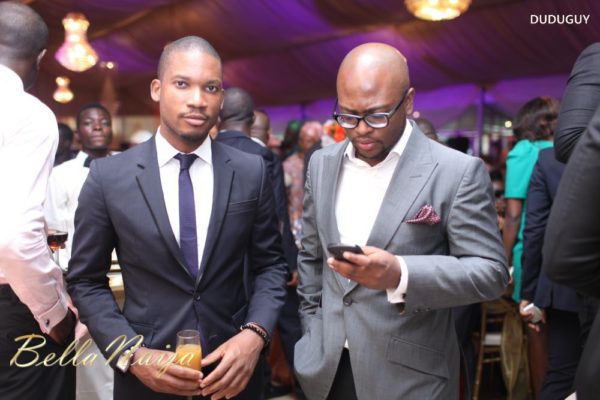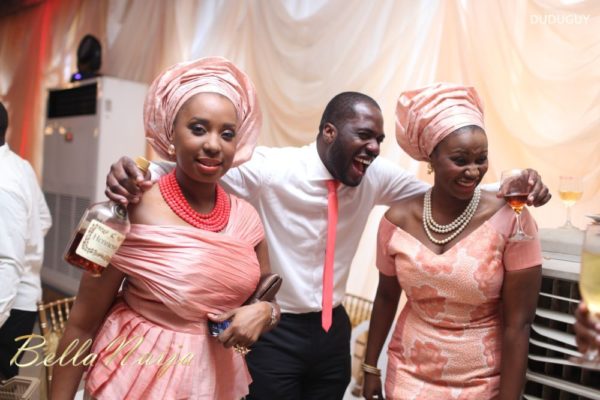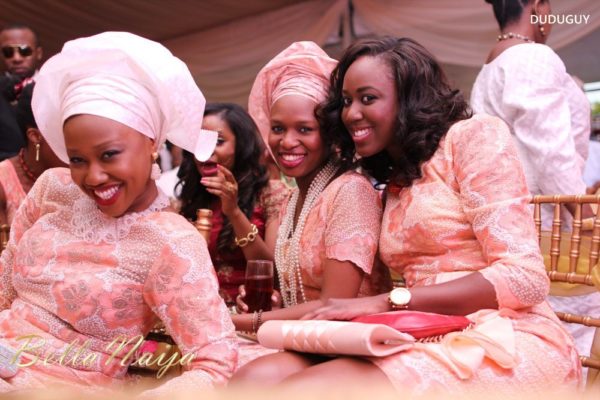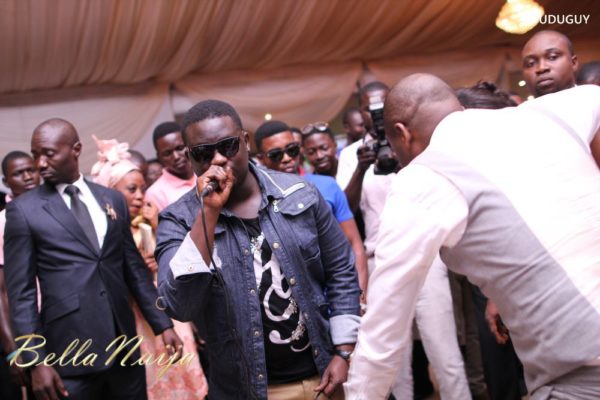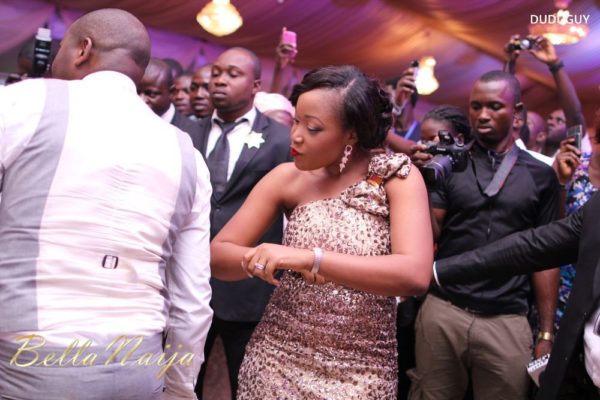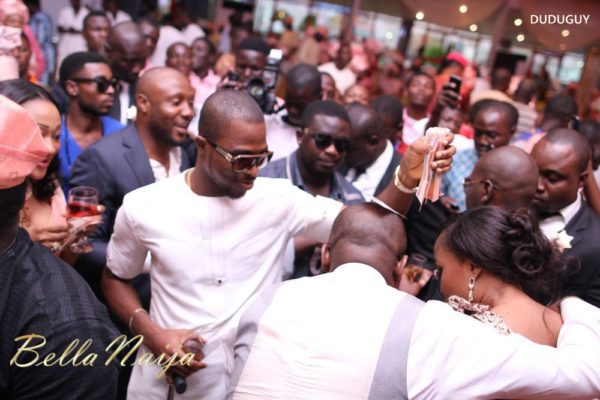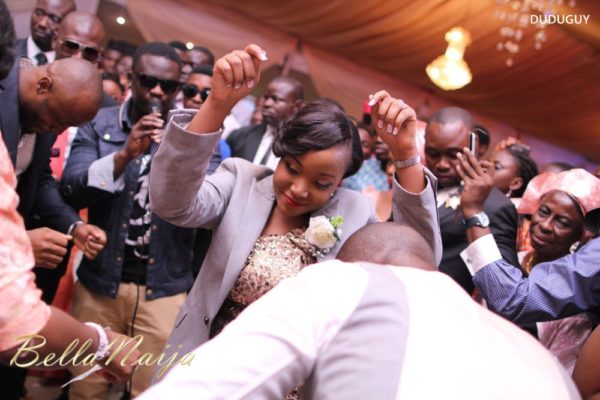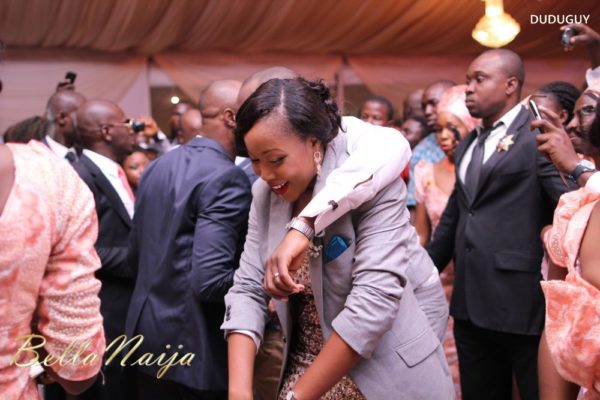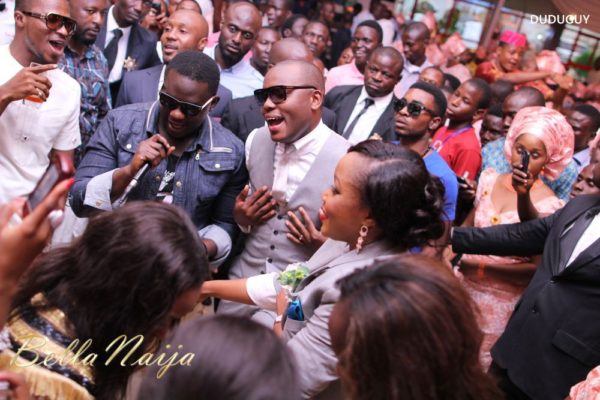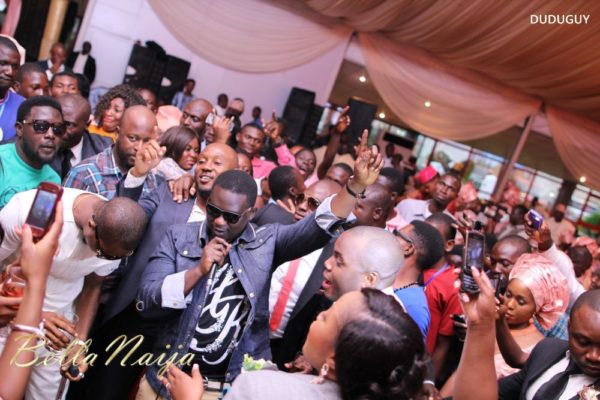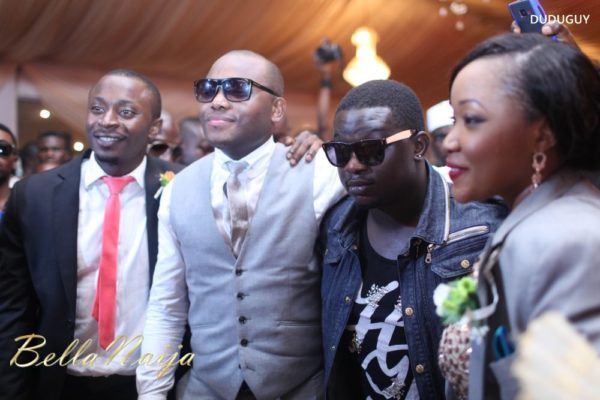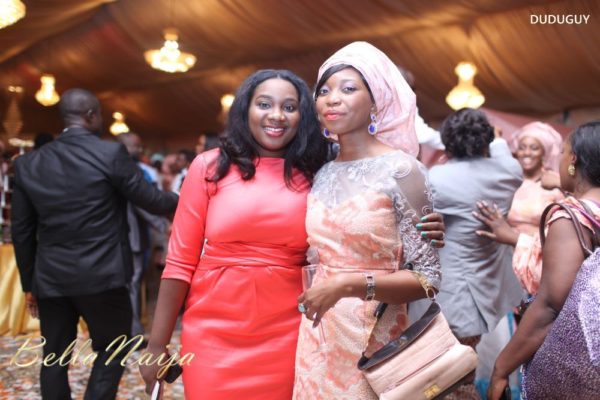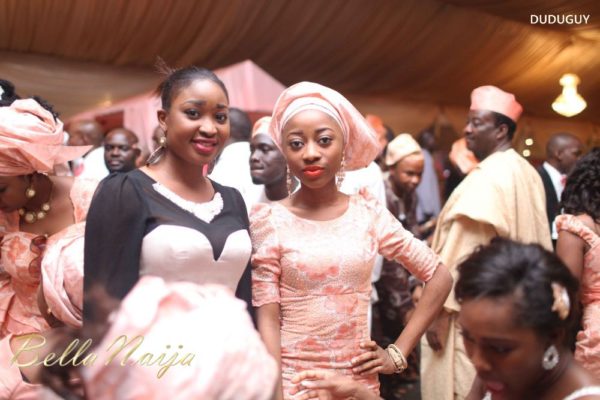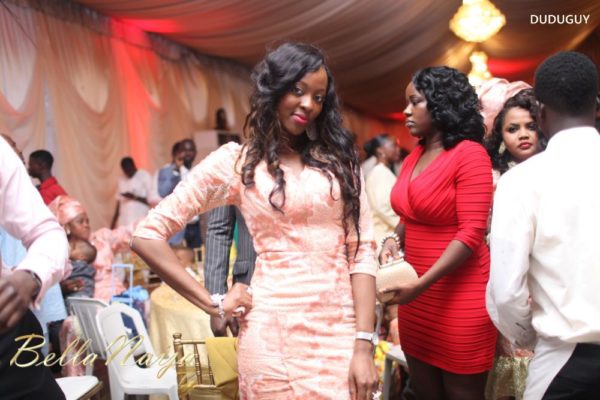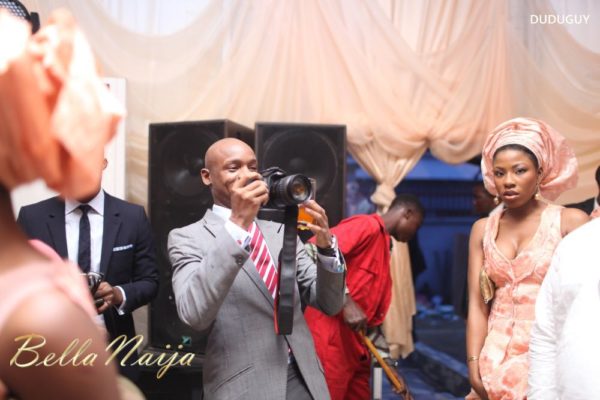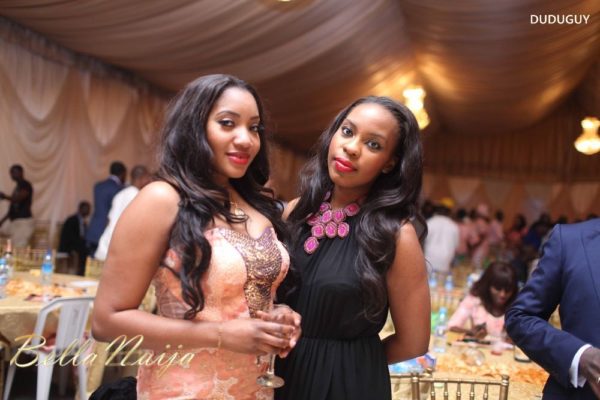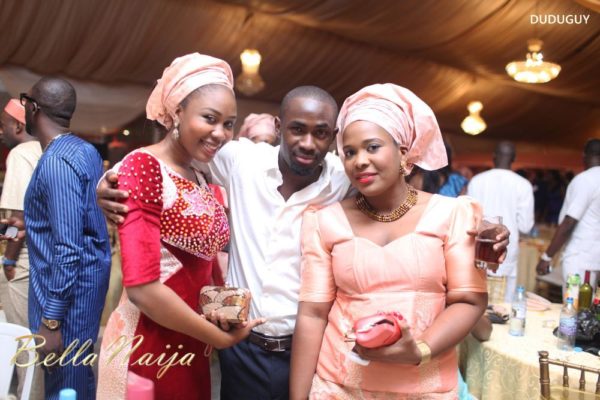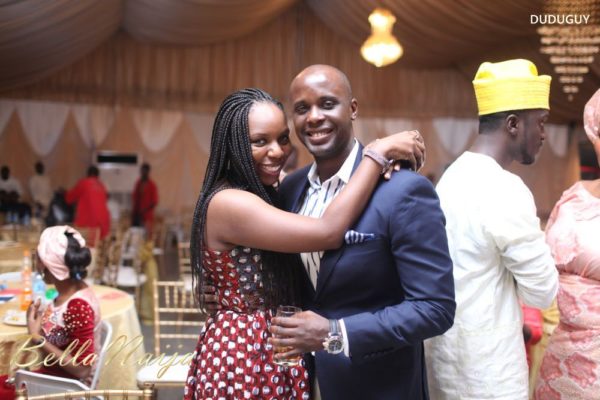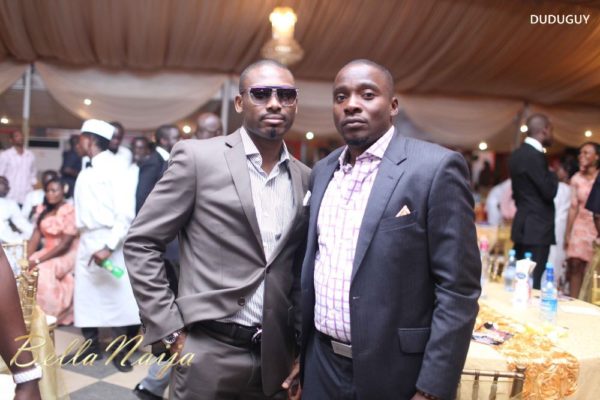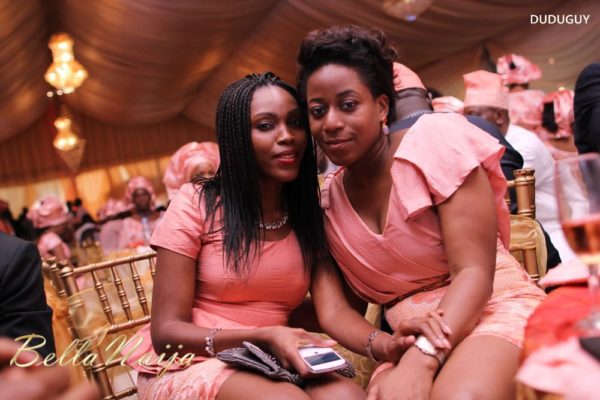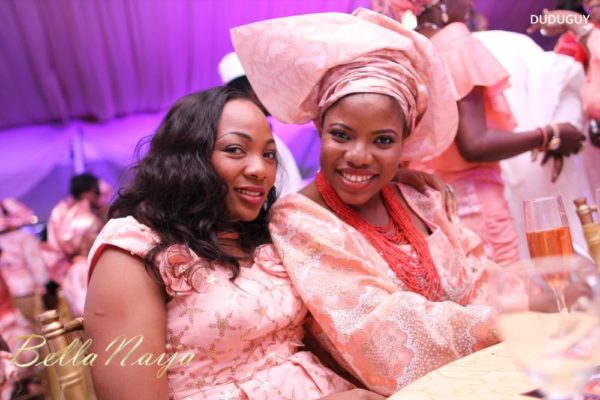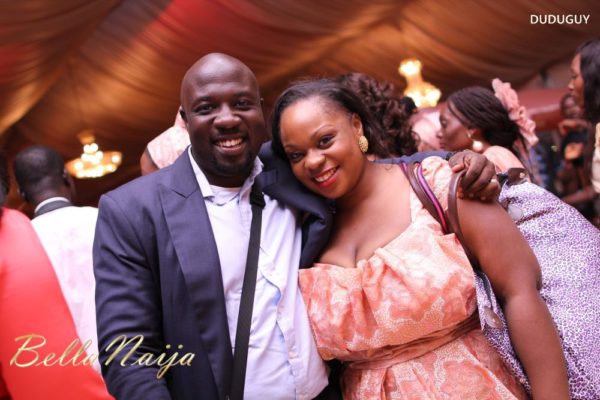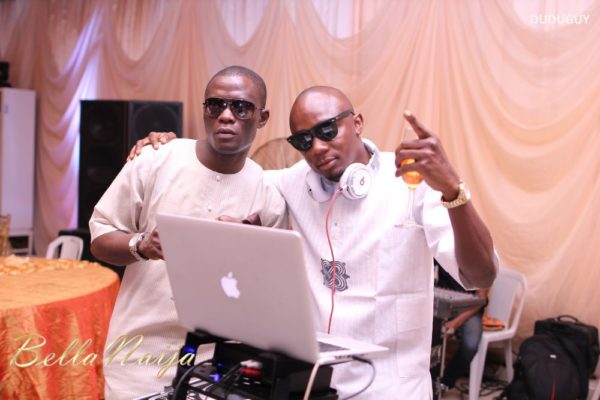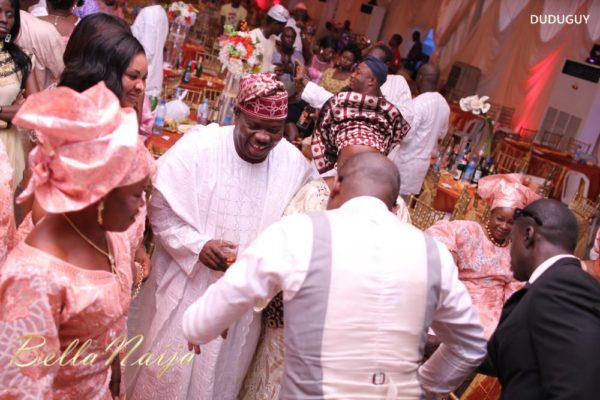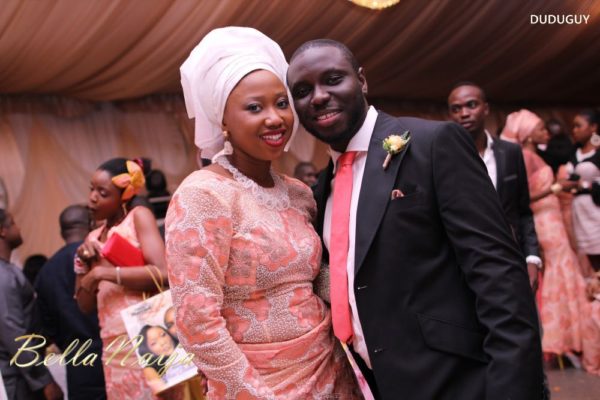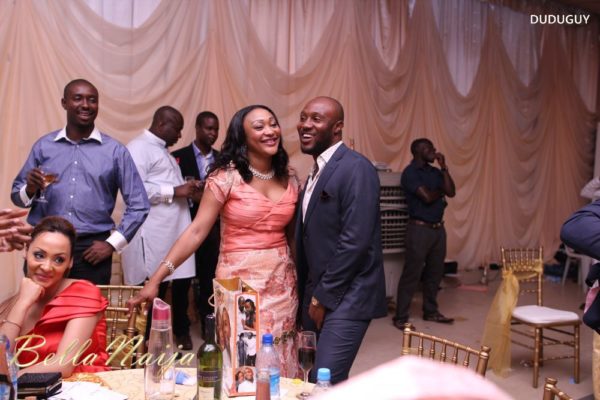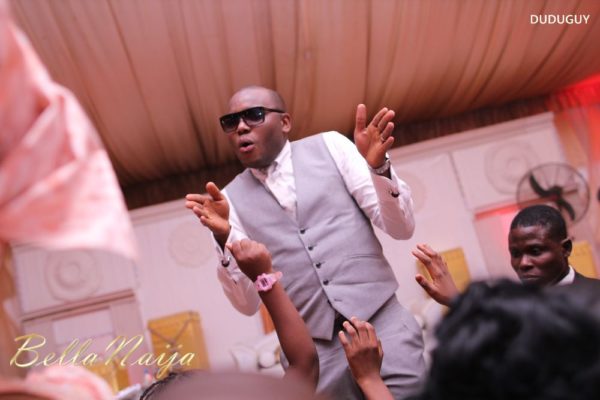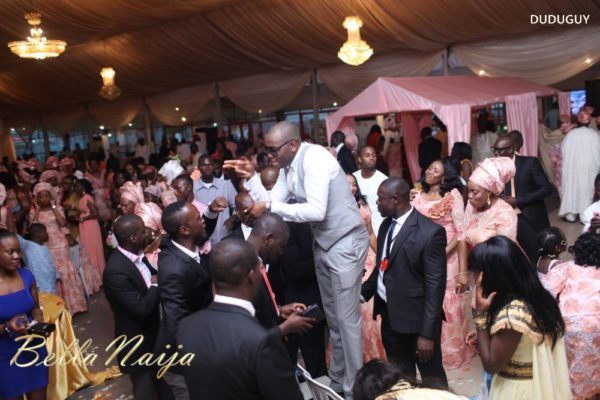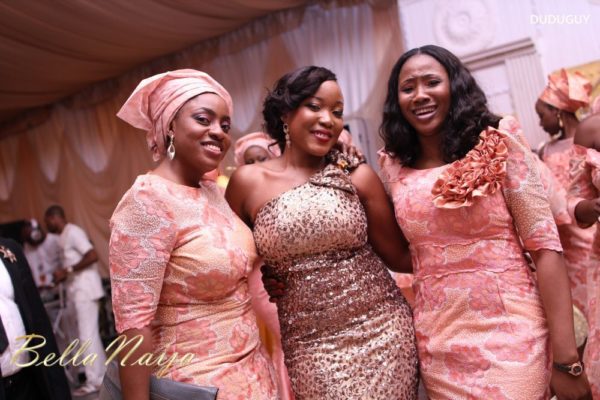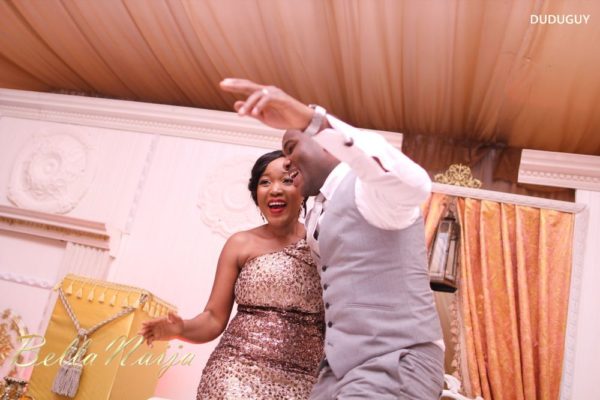 ~ Photography: Kenny Songonuga for DuduGuy Photography – Website | Facebook | Email – duduguyphotography (at) yahoo.com |
~ B.Ikanade-Agba Photography – Website | Facebook
****
Wedding Details
Traditional Engagement: September 6th 2012
Wedding: September 8th 2012
Wedding Colours
Traditional Engagement: Tiffany Blue and Silver
Wedding: Coral Peach and Gold
Wedding Reception Theme: Moroccan
Vendors
Wedding Dress: Mudibhatt Couture Bespoke – U.A.E
Bride's Reception Dress: Tosho Woods – Lagos, Nigeria
Groom's Suit: Ermenegildo Zegna
Groomsmen's Attire – Ties & Pocket Squares: Michael Brown Savile Row
Bridesmaids' Dresses: Mrs Esiri
Traditional Engagement Venue: Ogudu Recreation Centre
Wedding Venue: 10 Degrees Events Centre
Cake: Creative Cakes by Gbolahan
Food: Kemabom Catering
Drinks: Atlantis MB Services
Flowers: Aquarian Touch Events Group
Lighting: Aquarian Touch Events Group