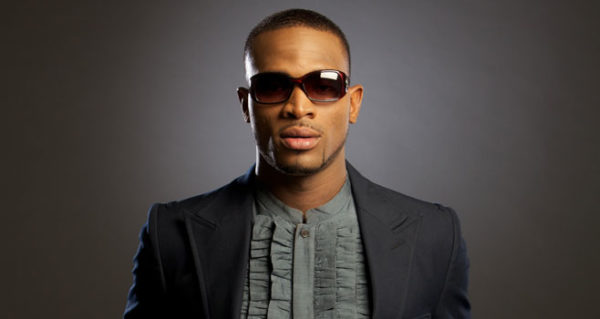 Just a few hours ago, the mega deal between D'banj and international music giant Sony Music Entertainment's RCA Africa label hit the web.
The deal which has been in the works for the last few months is being described as a monumental event in terms of potential impact around the African continent.
Read excepts from the press release below;
Global recording company Sony Music Entertainment is proud to announce the signing of Nigerian megastar D'Banj to its RCA Africa label. The breakthrough deal also includes a multi-album, worldwide exclusive contract with emerging Nigerian singer-songwriter star KaySwitch and a strategic partnership with D'Banj's Nigerian record label DB Records, who's catalog includes artists and producers such as J.Sol, Jay Sleek and DeeVee. Sony Music's RCA Records label hosts a family of global superstar artists and a catalog of music, which includes some of the most important recordings in history. The signing landmarks a historic moment, which sees Africa's number one superstar artist D'Banj join Africa's number one music and entertainment company Sony Music.
"Partnering with D'Banj is a seminal event for us at Sony Music Entertainment Africa. We've always admired his talent and to be able to assist with bringing D'Banj's music to millions of fans, established and new, across the continent is an honour for us. There are still so many to whom an artist like D'Banj has so much to offer that we can see a brand new era emanating from this phase in his career. We are very excited about being a part of it. " Says Managing Director of Sony Music Entertainment Sean Watson.
"Partnering with the leading music company in Africa is a natural fit for me and DB Records to ensure my music can be available to my fans across every corner of Africa and in countries where they've never been able to access my music in a legitimate way, instantly as its released anywhere else in the world. It's a new era for Africa, the birthplace of music and I'm excited about this very powerful partnership with Sony Music through which we will give birth together to a new era with endless opportunities for my fans, producers, artists and the start of a new time for a revolution in music from Africa. Nothing is impossible!" says D'Banj
"We are really excited to be partnering up with D'Banj and his DB Records label. D'Banj is undoubtedly one of the biggest stars in Africa who continues to deliver world-class hits. What we've seen from DB Records so far is an energetic mix of hot new sounds and great new artists like Kayswitch, who we believe will impact right across Africa. The recent launch of iTunes in Africa means that Nigerian fans and those elsewhere on the continent will now readily be able to access this amazing music as soon as it comes to market." Noted Spiro Damaskinos, Director of RCA Records Africa
"Since the first time I met the incredible talent that is D'Banj in Lagos a few years ago, headlining the first of many shows we did together, I knew he was destined for musical greatness. Indeed D'Banj went on to smash all expectations around the world. He has always flown the Nigerian and African flag higher and higher and broken down the barriers for many of Africa's great talent to follow through. We are thrilled to now have D'Banj in the family with Sony Music and RCA Records and to represent him across the African continent. Together we can take his amazing music and talent to even greater heights and new audiences, as well as launch emerging new stars such as Kayswitch through this landmark partnership" says Jandre Louw, Founder and CEO of ROCKSTAR4000
"The Sony Music / D'Banj strategic partnership is the key catalyst to change the business and face of Music across Africa, especially in the key areas of quality, distribution and content management", says the Chidi Okeke, Managing Director of MComm, leading West African music Distribution Company and strategic partner to Sony in the region. "This deal represents a major breakthrough in achieving our vision of delivering quality music across the continent on diverse platforms. The immediate benefits include the improvement in the distribution value chain, quality control and direct economic benefits to individual parties and the continent at large. We are positioned to create the necessary support platforms and initiatives to drive this partnership to the maximum, and the long-term plan is to fully penetrate the significantly untapped African market for music and content in general" he added.
"I'm incredibly blessed and energized being part of this powerful family and of the endless opportunities this will provide to my music. Being part of the Sony Music family has now increased my family ten fold and I can now focus on my music and my fans and taking it to a whole new level and to all corners of not only Africa but across the planet!" noted KaySwitch.
So what do you think? Will this deal have an impact on the Nigerian music industry and the way music is distributed and marketed across the continent and globally?