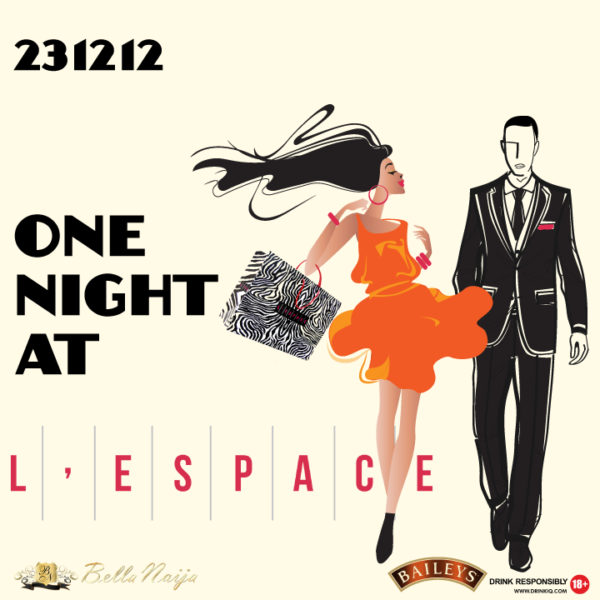 Here is a special message from the L'Espace team on what to expect this weekend!
Come party with us at L'Espace, this Sunday 23rd December, 2012 as we celebrate 365 days in retail! *Yipee*
Join us and get goofy with props at the "L'Espace Photo Corner", spin the "Baileys Wheel of Fashion" and stand the chance to win awesome prizes or simply enjoy extended shopping hours; I'm sure you'll find something you absolutely love from the L'Espace Holiday Season Collection.
It's a time to unwind and celebrate – our DJ is guaranteed to keep you on your feet while you enjoy cocktails by Baileys and a delectable selection of sweet and savory canapés.
Guests will walk away with goodie bags and will enjoy up to 50% off on select items – Hey! You can pick up that last minute Christmas gift.
It's All Happening at "One Night at L'Espace" !
Date: Sunday 23rd November, 2012
Time: 4pm- 11pm
Venue: 19 a Olosa Street, Off Karimu Kotun, Victoria Island, Lagos.
Oh! And Guys,  this time around we've got you covered; with an extended menswear section, you can pick a thing or three and play a game table soccer! In addition, you stand a chance to win these brown leather slippers by Didi Creations.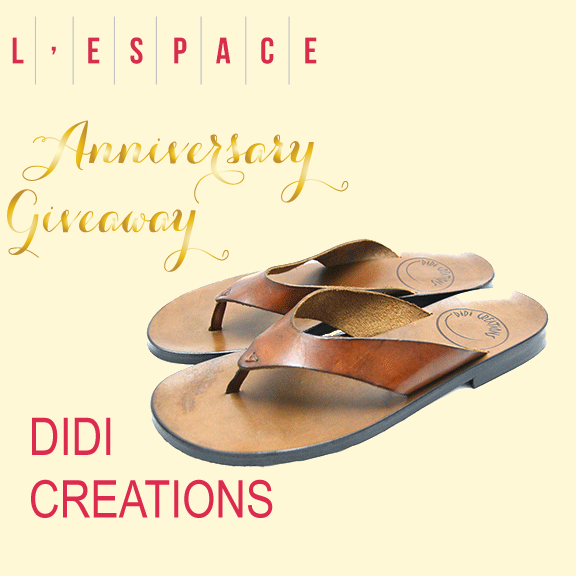 A perfect compliment to a casual look or traditional attire, these slippers by Didi Creations are a staple in every man's closet.
To Win, answer these questions:
One of the L'Espace owners recently took home an award; Who & What was the award?
In what category was L'Espace nominated at the 2012 Fab Awards?
Giveaway Rules :
First person with the right answer to the question, who has followed @L_EspacebyLPM on Twitter and Liked L'Espace facebook page wins.
Post question answers + Facebook Name + Twitter handle on the comment section of this post.
 Giveaway item can ONLY be picked up at the L'Espace Anniversary Party – On the 23rd of December, 2012 at the L'Espace flagship store, Winner MUST pick up item in person and come with a valid ID.
See Everyone On Sunday 😀
Follow L'Espace on Twitter
Like L'Espace on Facebook
www.lpmnigeria.com
_________________________________________________________________________________________
BellaNaija.com is the official Media Partner for "One Night At L'Espace". Baileys is the Official & ONLY Drink Sponsor. Drink responsibly 18+