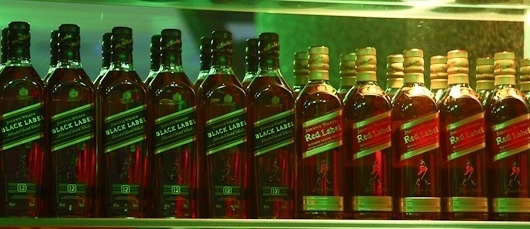 One of the world's leading Scotch whiskey brands, Johnnie Walker is rewarding all its customers with its bar storm promotion across Nigeria, with loads of amazing prizes to be won.
This weekend in Lagos, the bar storm heads to Ice Lounge, De Chills and Q Lounge all in Surulere. They will also be heading to Club Royale, Ikeja, Abidap, Ipaja and Upstream Night Club, Ajah.
The party train isn't only going to be in Lagos. Check out other locations where you can join the bar storm.
Ibadan – Ebevande
Abuja – Avatar Night Club
Port Harcourt – D2D Night Club
Calabar – Pinnacle Night Club
Benin – Oxygene Bar & Lounge
It promises to be an evening of fun with loads of entertainment. There will be special Johnnie Walker cocktail mixes for all attendees. If you will like to enjoy any of Johnnie Walker drinks, be at any of these bars and if you have a bottle of Johnnie Walker on your table, you might just be lucky.
Don't miss out. Admission is free for all!
For more info on the Johnnie Walker brand, log on to www.KeepWalkingNigeria.com
_________________________________________________________________________________
Sponsored Content