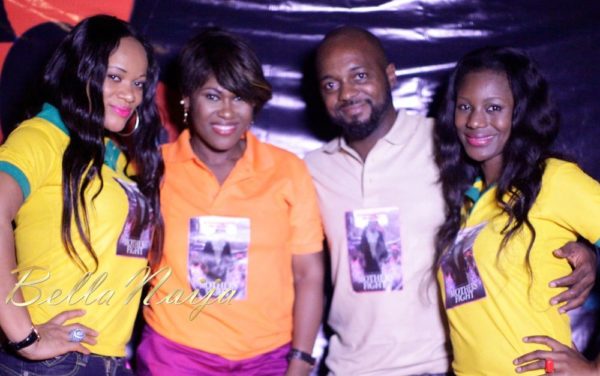 On the 24th of December 2012, Uche Jombo-Rodriguez did something different! Rather than hosting a glitzy premiere for new movie "A Mother's Fight" in Lagos or Abuja, she travelled to her hometown Abiriba in Abia State where the Uche Jombo & You Foundation hosted a screening event.
Nollywood star Uche tells BellaNaija that the movie was inspired by her dear mother, Ngozi N Jombo. The lead character in the movie is also named Ngozi!
While in Abiriba, Uche alongside the cast and crew of the movie spent time with members of the community including village elders, community leaders, widows and youth as well.
The Uche Jombo Foundation in collaboration with Globacom gave out 70 phones to those in need.
Here is the official description for "A Mother's Fight"
The movie tells the story of Ngozi's journey through the tradition she can't change or accept, in a place where women are seen not heard.

This is not your everyday story, it a story of a woman who will take on men and much more for her girls. Ngozi's world is turned up side down with the shocking news of her husband's sudden death but this is just the beginning as she is faced with a bigger fight…the truth stops where tradition and custom begin…this is a mother's fight for that which is right and ultimately for her daughters
Watch the Trailer
Photos from the Screening