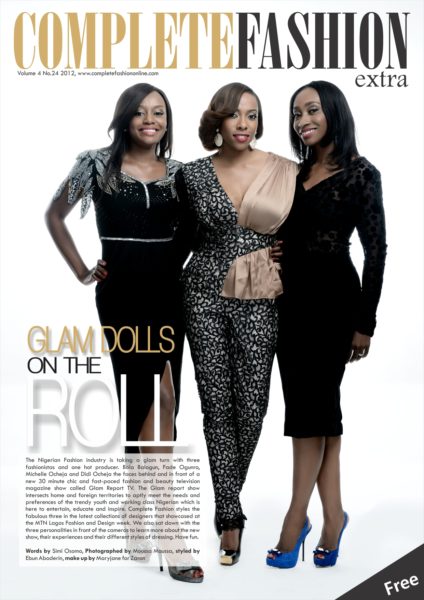 The eagerly anticipated  GlamReport TV is hitting our screens soon.  Complete Fashion Extra profiles the shows' three vivacious hosts – Michelle Dede, Fade Ogunro and Didi Ocheja, as they provide an insight into their lives and what promises to be most invigorating beauty, fashion and lifestyle TV show to infiltrate our  everyday lives.
We can't wait! Can you?
Pick up the December issue of Complete Fashion Magazine for the full interview. 
Credits: Words: Simi Osomo | Photography: Moussa Moussa | Stylist: Ebun Aboderin | Make-up: Maryjane for Zaron