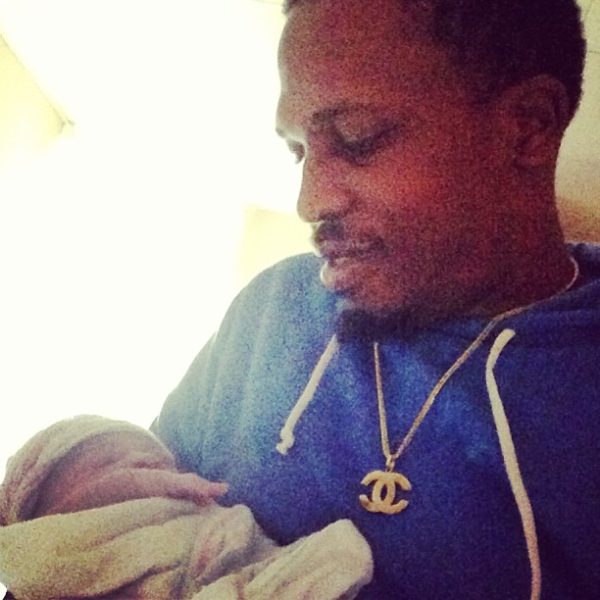 Just a few days ago, Nigerian rap star Naeto C and his wife Nicole Chikwe welcomed their first child, a baby boy.
Naeto has shared a photo of him cradling his baby son via his official instagram page with the following caption.
"Thanks 2 every1 for all the messages…words arent honestly enuff to express this moment…its ironic especially for some1 like myself who is used 2 putting words 2gether…mayb later…but right now i'm just Thanking God w/my Family and enjoying my son's company! I wish u all similar moments at some point(s) in your lives!"
Very apt.
No word on the baby's name yet but we are hoping it begins with the letter "N" 🙂