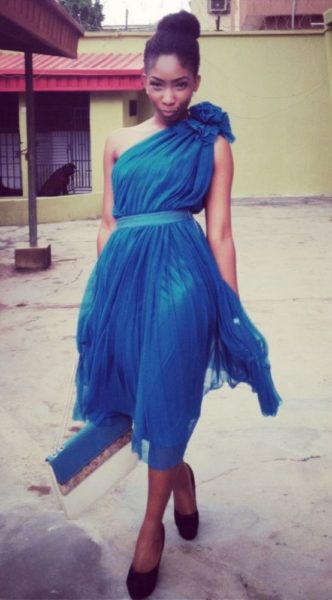 My Style is one of our favorite features on the BN Style page, and judging from the responses it gathers, I can safely say, it has our readers interested.
BellaNaija reader Mary Ichoku  is our focus on this edition of My Style. Mary's style shows her spontaneity. Her mood determines her look but she works with what she has to look fabulous all the time. In our chat with Mary, she tells us about what goes into her entire out look. We hope you enjoy it!
My Style is… 
Innovative, fun and effortless. My style is daring and unpredictable with a little edge to it. It is comfortable, simple yet classy, and flows with the season. I do not have to empty my bank account to look good and standout. Don't get me wrong I love me some Gucci, Louboutins, LV and all… but I just won't go out of my way if it's way out of my budget. I'd combine that piece of clothing I wore for prom with something trendy bringing out the "wow" in it yet again.
My style makes the rejected stone look like the chief corner stone because once Mary is wearing it, it just has to look good. I can go from the girl next door look to the Hollywood red carpet diva look with so much ease.
Style Meets  Personality
This minute I just want to have fun and next I decide I want the serious Margaret Thatcher look. Sometimes I decide I want to show some skin the next I want to cover it all. My style varies based on my mood; it is quite impulsive and daring but very free. I never try so hard, I am always at ease.
Where I Love to Shop
I shop online most of the time from Asos and Dorothy Perkins. So far they have never disappoint me as my major shopping platform. I also wear affordable designs Michael Michael Kors, Zara, DKNY, Aldo and once in a while I like to throw in a little Primark here and there. I've also got an amazing tailor who designs some of my outfits for me plus I order for some of dash collections through the owner of the Imagine store here in Lagos.
Hair Glam
I go all out with my hair, this thing has got a mind of its own. I plan out my hairstyles for a whole year based on 'Riri', Lady Gaga, the latest pattern of Ghana weaving and braids going on. I could be daring with my hairstyle as I hate staying in my comfort zone when it comes to my hair styles; the fact that everyone loves a particular hair style does not mean I'd change my mind about wearing it three years from that time.
Make Up I Love
The Nigerian weather won't let us makeup freaks shine; you cannot pile on makeup with this our joyless ozone layer. So most times I use mild makeup, but for special occasions I go all out. I believe you should always line your eyebrows, it gives the face a neat look Your skin should be well pampered because although all the M.A.C in this world could conceal the real problems ladies should consider the man that has to deal with the no-makeup look. I love M.A.C products, Mary Kay foundation, and Sleek products. Those are the main products I like to use.
Inside My Closet
Daytime Express
My day look is basically effortless. I love to show some skin based on the weather. I hate stress so I go simple with my short free dress, flats, stud earrings, a wristwatch (I feel naked without it) my Maju hand bag, mild make up (eyebrows on point) a nude lipstick and false lashes. My falsies are quite compulsory for me, I just love it. Its basically simple, cute and fun.
Stylish Working Girl 
For work I love to show my tiny figure eight. I usually wear a fitted corporate dress, peplum tops with pencil skirts, flat shoes or heels (depending on how stressful the day plans out to be) my hand bag , mild makeup, perfume and I'm good to go!
Sometimes I Like to go Plain & Simple
I Own the Night
We come alive at night don't we? I like to have the crazy-sexy look and I get a little freaky with the makeup. I go for the drag queen look with Ruby Woo lipstick, glittering dresses (I think they are extremely sexy) and Gaga heels complete the look. I always dress to suit the night.
Some of My Favorite Looks
Traditional Delight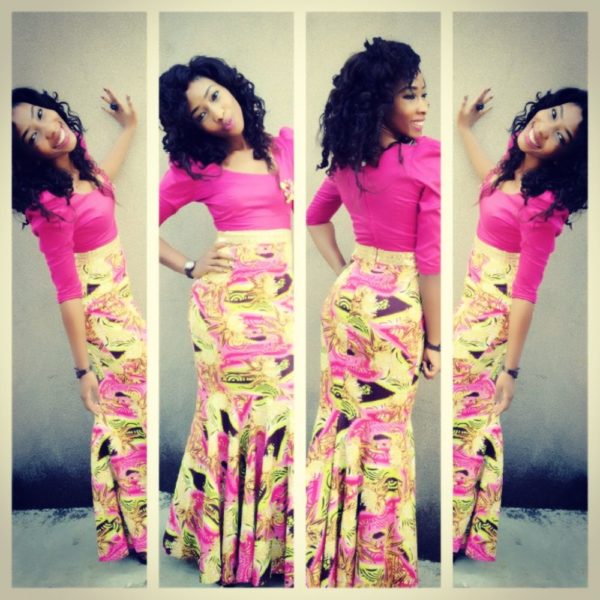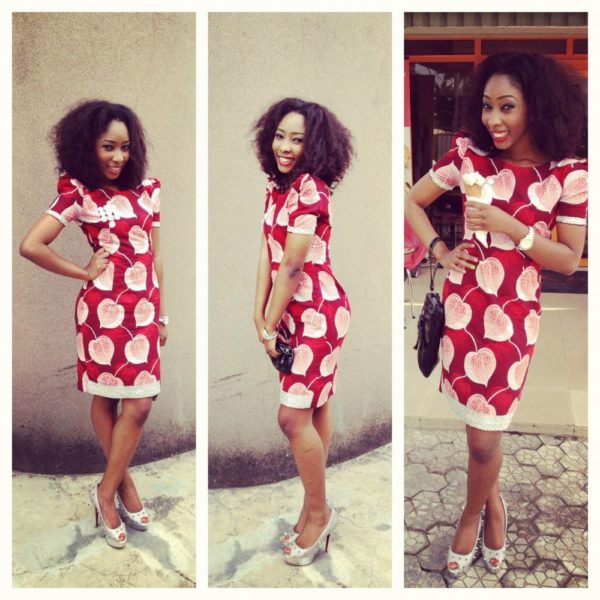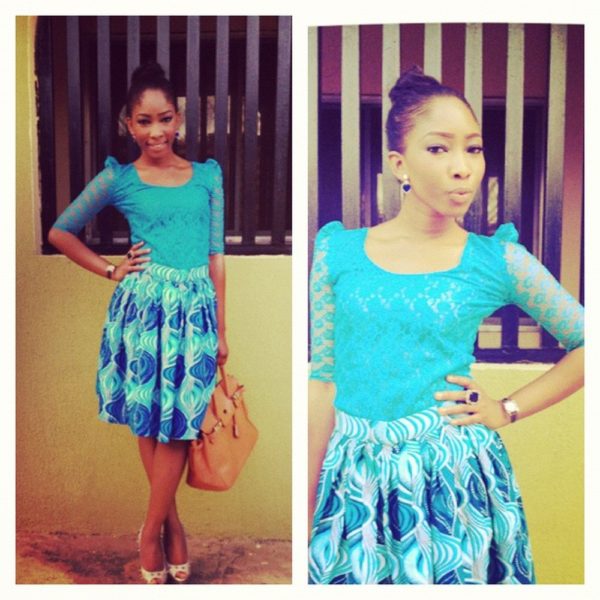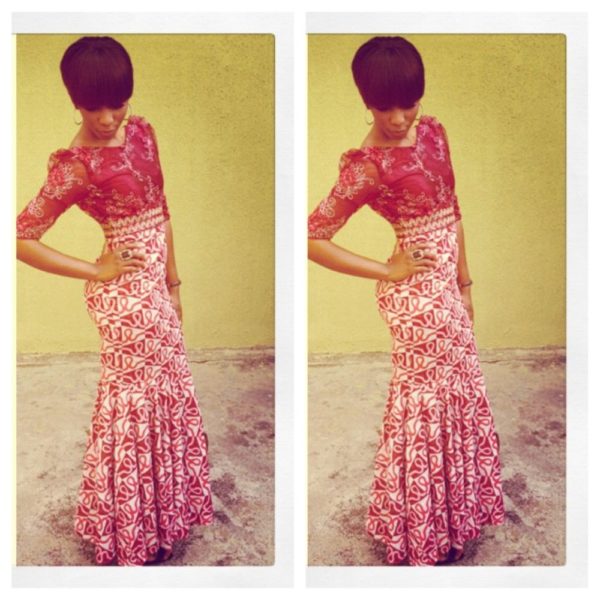 Above all confidence is the best thing you could wear. When you are confident, you compliment your style and radiate your inner beauty. That's one philosophy I strongly believe in.
___________________________________________________________________________________________________
If you are interested in appearing on My Style, simply send two pictures of yourself or that of a friend depicting a typical day and night look with a short summary of your style to my email box: style(at)bellanaija(dot)com. When your entry is approved, you will be required to send in more pictures and personal commentaries on your style or that of your friend as the case may be!