Mothers are special and unique. At BellaNaija, we believe that there can never be too many days to celebrate the courage and bravery of our mothers, so we thought it's be a great idea to have a special shout out to our mothers. Mothers are loving and can sometimes be exasperating but we love them nonetheless. We decided to ask a few people to tell us about their mothers. The good, the unique and the oh so touching. We found their responses quite cute and adorable and we hope you'd take time out today to remember your mothers or the women who stood firmly in the place of mothers in your lives.
Happy mothering Sunday!
***
Me:
My name is Noble Chibuzor Igwe. I work with The 360 Group. My mother's name is Lady Charity Uzoamaka Igwe. Ezinne, Odibeze 1 of Umuomaku.
Mom in Three Words:
Endearing, Irreplaceable & Beautiful.
Fun Things We Do:
Watching Nollywood movies together. My mum is the only person that will go the movie shop with you, pick a particular movie that none of you has seen before, get home and while watching the movie will ask you. "Is he going to her house to kill her?'' Like seriously Mum. We are just seeing this movie for the first time now. I also enjoy going to the market with her so that we can go from seller A who's selling onions for N10, then ask seller B, C, E, D, F and end up buying it from seller Y at N10, 000. I love these things about her and never complain and I always look forward to these experiences every single time we are together in the same city.
Mom's IT Factor:
I think the IT factor about my Mum is that she practically lives for the 5 of us, her kids. Some time in the past, things were a bit tough for my family and two incidents stands out. 1.My mum used to pay for a seat in a bus, then carry my younger brother and I on her thighs so that she can only pay for one seat and it does not matter the distance. 2. In Igbo land, upon marriage, a woman is given a sewing machine by her family as a gift, during the tough period, my mum sold hers so she could feed her kids and her husband .She even sold it on credit, but every single time she was paid, we get to share a bottle of Coke.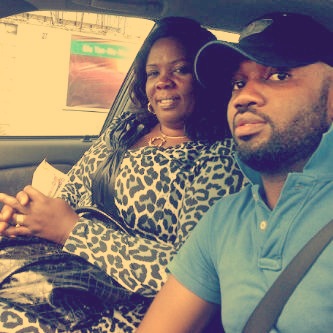 Mom Words on Marble:
"Ogodo ka eru nwoke, ebe oruru ibeya' – Every young boy will someday become a full man and as such will face the responsibilities of a man. "Oke soro ngwere ma mmiri, mmiri ko ngwere,oga okokwa oke" – A rat does not play in the rain with a lizard ,because while it's easier r a lizard to get dry,same does not apply to the rat " " Afa gi bu, chibuzor,Chi gig a eburu gi uzo'" – your name is Chibuzor , God will always be ahead in whatever you do.
I Wish She Wouldn't Nag Me So Much About:
My Mum does not really nag me, she probably wants me to get married.
These Are A Few of Her Favorite Things:
Gold – Yes, things did turn around for the family and she's getting them to remind herself of the time when she didn't have them. Coca Cola – She loves Sugar, something she passed onto me Prayer – This may not seem like a thing but my mum can pray for the whole of West Africa at the Olympics. There's a prayer for every single thing under the sun.
Just like Mom:
My mum and I are very patient with people and we have the same type of nose.
Fondly call her:
"Nma"- beauty. That's what we all call her, my friends inclusive
Favorite Mom Moments:
Some of the favorite moments include: Lending me money and not asking for it  Those visiting days in secondary school and for the record, my mum went with me to register in every single school I attended up to university level. Can I include when she gives me a car on my wedding day just incase she gets to read?
****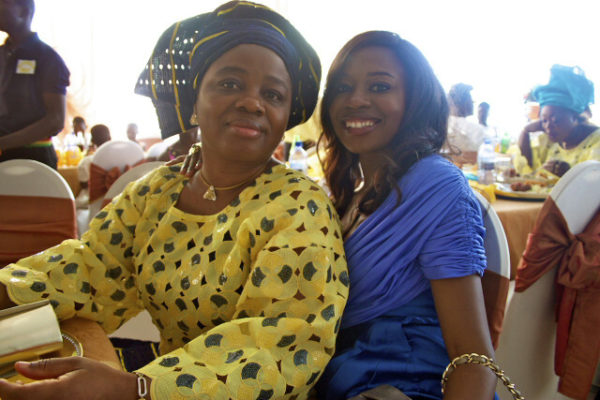 Us:
Salewa and Segilola Akin-Taylor, we are sisters, we are also lawyers and together we run a fashion blog called – forstylesake.blogspot.com We had the most awesome mother.
Mom in Three Words:
Selfless, Caring, Beautiful (but you know these 3 words will never be enough to describe her)
Fun Things We Do:
Salewa– Our gisting sessions, she had the most infectious laughter
Segi– Dancing and singing. She loved Collabo by Deebee and Dami Duro
Mom's IT Factor:
Mum's special because she was extremely caring and almost blind to her own needs always putting us first, there was no point in our lives when we ever doubted her love for us, we always felt that love, the feeling will never go away.
Mom Words on Marble:
Salewa– She always taught us to be upright in everything we do.
Segi- Make sure you marry your friend, the bond between you, your brother and Sister should be unbreakable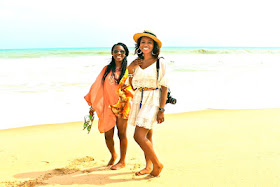 I Wish She Wouldn't Nag Me So Much about:
Salewa&Segi- Constantly pressing our blackberry phones
These Are A Few of Her Favorite Things:
She loved dancing so much, she was also a fabric connoisseur, we probably need years to exhaust her stash.
Just like Mom:
Salewa- Everyone says I look a lot like her, I also have weird moments when I'm told that our mannerisms are exactly the same.
Segi- Trait- I get angry easily just like my mum used to, but i snap out of it easily just like her. I also do not hesistate to apologise when I've wronged someone, she was like that too.
Fondly Call Her:
"Mama Mia" , "Mama" and many more
Favorite Mom Moments:
Salewa- Once my mum hadn't seen me for a long time because I had been away in school, when I was going back she insisted on escorting me to the coach station, waited till I got on the coach, she kept waving and smiling at me until the coach was out of sight, that day I silently cried to myself, my mum was truly the best.
Segi- I bought my mum this fabric i knew she would love one christmas, and i cannot forget how she hugged me with so much joy in her heart. We both cried that day. I felt like i made her happy atleast once out of the uncountable times she had done the same for me.
***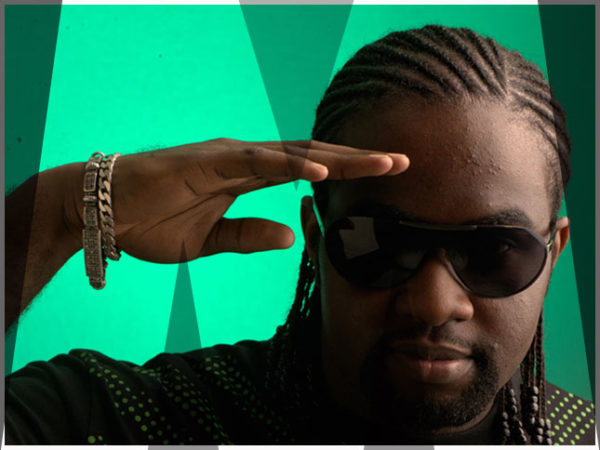 Me:
Well, my real name's Afolabi Durotoye. I'm 26. I was born in Jos, Plateau State. I grew up, for the most part in Lagos though. I'm a musician. A rapper to be exact. My love of poetry as a youngster most likely attracted me to this particular genre.
Mom in Three Words:
Strong. Loving. Faithful.
Fun Things We Do:
My Mom and I have a lot of fun conversations. We watch movies and TV shows together but the most fun thing has to be when she swings by my studio to listen to my new music. She always has something to say about it.
Mom's IT Factor:
She's the strongest personality I know. She never gives up and she makes sure I never give up either.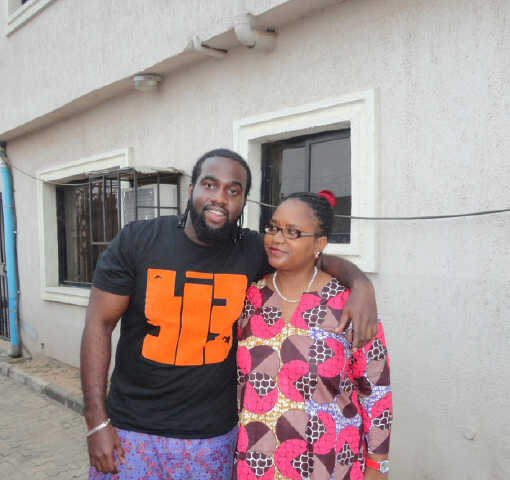 Mom Words on Marble:
Look on the bright side. Always.
I Wish She Wouldn't Nag Me So Much about:
My Mom nags me about everything I think. Apparently, according to her anyway, I don't call enough. She's always on my case about that. I could be quite forgetful as well so she's always reminding me about stuff I haven't even forgotten yet. And finally, my food. Apparently, I don't eat right either and I need to do something about it. I hear this everyday.
These Are A Few of Her Favorite Things:
Her kids. Her family. Her community. Her work. And I'm not even kidding. She cares very little for material things.
Just like Mom:
I'm pretty sure I don't look anything like my Mom, which frankly, is very unfortunate for me. In terms of personality though, we're quite alike. Like her, I'm mild-mannered, respectful and would rather be in my own space, undisturbed.
Fondly Call Her:
Mother. Like for real.
Favorite Mom Moments:
Honestly, I appreciate all the time I spend with her. I can't pick anything in particular. Can anyone really?