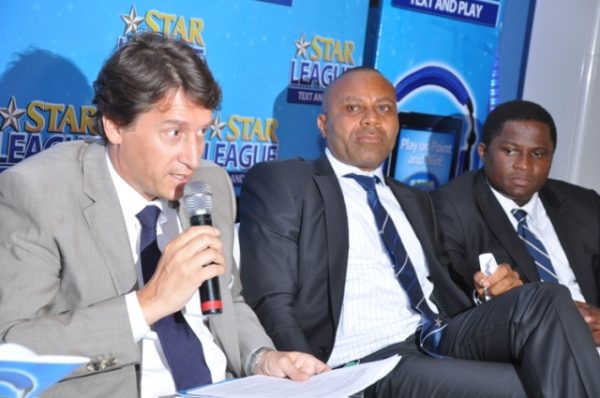 In its resolve to maintain its commanding dominance of the beer market in Nigeria and keep its consumers actively engaged, Star Lager beer, from the stable of Nigerian Breweries PLC, has unveiled a new unique and exciting consumer interactive themed Star League – Text & Play.
The nationwide activity will run from April 2nd to May 31st, 2013 and is another avenue for consumers to display their creativity as they enjoy their favorite brand as well as will avail consumers the opportunity of winning exciting prizes in the process. Speaking at the roll out event in Lagos, Mr. Walter Drenth, Marketing Director Nigerian Breweries PLC said:
"Star League – Text & Play is an innovative platform where consumers would be actively engaged, while they stand the chance to win exciting prizes in the process. It is unique, interesting and different." [sic]
Consumers will buy a bottle of Star and find their ticket to be part of the "Star League" under the bottle's crown cork. There will be two categories of winning crown corks. The first 50% of crown corks will have codes with differentiated points in 5 bands of 10pts, 20pts, 30pts, 40pts and 200pts, while the remaining 50% of crown corks will carry the brand's website address:  www.star-nigeria.com
To participate, consumers will send by SMS the code under the crown cork with their full name, age and state of residence to the short code 30383. Consumers will also have to register their information on the Star website after which they will automatically get a response with the number of points earned per crown cork.
Registered consumers can accumulate points over the period using the registered information and view their position by their points on a specially designed League table per State of entry on the Star website. By May 31st, 2013, participants with the highest points will be rewarded as follows:
For each of the 36 States and Abuja: Top 15 winners get iPads with customized sleeves; Next 550 winners get Premium head phones while Next 1000 winners get Exclusive Star DVDs.
The prizes will be delivered personally to the different winners wherever they may reside in the country at their advised and verifiable physical addresses.
"For Star, this is the least of its gestures at appreciating the consumers' unwavering love for the brand", Mr. Drenth concludes.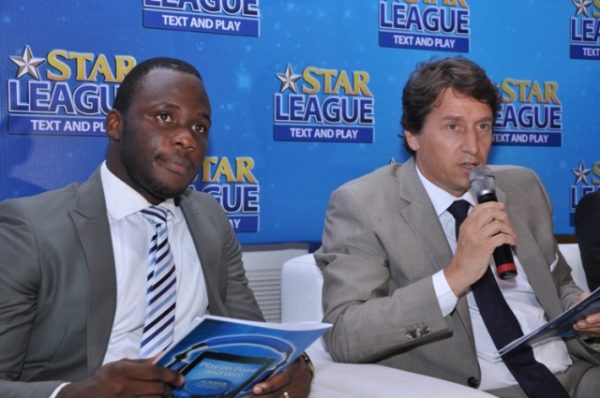 For more information on how to win prizes, Watch the Press Briefing Here!

______________________________________________________________________________________
Sponsored Content