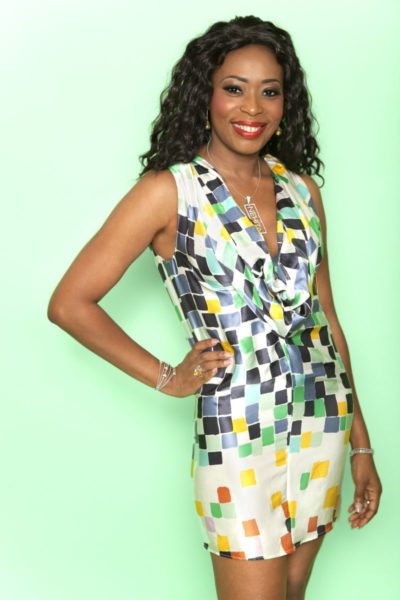 Lawyer, philanthropist and "jeweler to the stars" Monalisa Okojie the creative mind behind Nihita Jewellery has become a house hold name for jewelers both home and abroad. With a brand that has been around for over four years, Nehita creates exotic jewellery pieces for both men and women from precious stones like topaz, emeralds, gems, peridots, tourmaline, amethyst, rubies ans sapphires in alluring designs. She has blinged A-list clients including Whitney Houston, Brandy, Natalie Cole, Megan Good, Alan Cumming, Melora Hardin, Lisa Raye, Michael Henderson, CCH Pounder, Omarosa Manigault and many others. The inspiration for her brand roots from her mother who is also a designer and her rich cultural experiences. All these worked together bringing about design and creative jewellery that are classy, sophisticated and has just enough color to add elegance and beauty. Our chat with her took us into the world of Monalisa. Read on as she talks about world and the journey to becoming the "jeweler to the stars."
Her Life & Background
I am a soft-spoken Ishan Princess from Eguare, Irrua in Edo State. Born and brought up in Lagos I attended the St Mary's private school in Lagos and later went on to attend the Federal Government Girls College Calabar. For my law degree I studied at the University of Ekpoma and got the knowledge I now have on precious stones from the Gemological Institute of America, Califronia. I see myself as a patriotic Nigerian and I do my best to represent my country wherever I go.
I am a wife and mother of 3 and I have been blessed with the ability to make designer master pieces out of diamonds, exotic stones, and gold.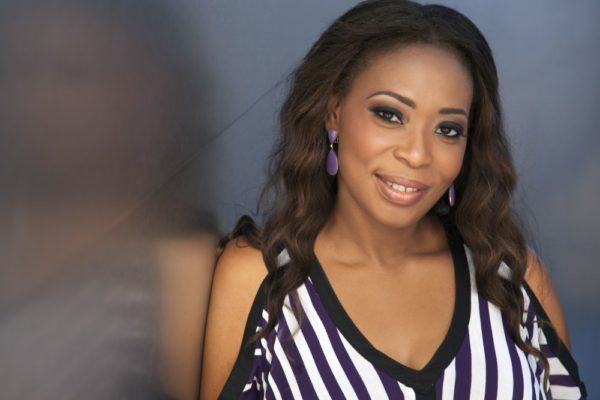 Why did you decide to be a Jewellery designer?
My going into designing jewellery actually started off as a hobby.I wanted a way to fulfill my interest in fashion and design so I turned to creating a luxury jewellery line and it became my full time career. My passion for designing inspired the idea for the company, Nehita. After my studies at the exclusive and world renown G.I.A (Gemological Institute of America) in California where I obtained all the necessary training I needed for jewellery making with precious stones my business started. I personally believe that one needs to gain professional skill and knowledge before going into any type of business.
What Inspires your Work?
My inspiration from anything. I get a lot from my African heritage, nature and my environment.
Your decision to change from Law to Jewellery Design must have been met with Raised eyebrows. What was your Family's reaction?
They were not too surprised because they were aware that I had always leaned more to the fashion industry.
Apart from Lagos, where else are your Pieces stocked?
You can shop for the Nehita Jewellery pieces at any of the Nehita locations in Accra , Abuja, Dubai, Los Angeles, Beverly Hills and online at www.nehita.com.
You have Stores abroad as well, what problems did you run into setting them up?
Same challenges that every new business faces. Introducing a new line that will be acceptable to the target audience, trying to narrow the collection to fit the target audience, building a client base, establishing who her target client base should be and how best to market to them
Who are some of the Celebrities that have been seen in your Pieces?
I have worked with celebrities in different capacities through jewellery dealings and charity events. Those who I have met are Whitney Houston (RIP), Halle Berry, Alan Cumming, Megan Goode, Natalie Cole, CCH Pounder, Ray J, Brandy, Nora Jones, Allison Krauss, Katy Perry, Alicia Keys, Randy Jackson, Melora Hardin among many others.
Who were the first celebrities to buy your jewellery?
Whitney Houston and Meagan Good.
Talking about Whitney Houston, how did it feel seeing her in one of your Nehita pieces?
The feeling was great. I met with her a couple of times to work on the design, but to actually see her wear the piece was very pleasing to me.
Compared to your Nigerian customers, how did your foreign audience react to your pieces?
The reaction to Nehita has been the same worldwide- They all love the pieces! The beauty of Nehita is that there is a piece for everyone; from the simplistic fashionista to the person who wants to be noticed as soon as she walks into the room.
What advice would you give other jewellers who are looking to move their business abroad?
The advice I think they should definitely take is that they should stay focused and not get discouraged. If this is truly your passion make sure you perfect your craft. Continue studying your craft and make sure you keep up with the trends in your industry, fashion and the world.
The name Nehita Jewellery is quite striking. How did it come about?
I chose the name Nehita because I wanted a unique name that had a special meaning. Nehita is an Ishan name and it is actually my middle name 'Ebanehita' which means "What God gave me."
Where do you see Nehita Jewellery in 5 years?
The brand has over time received good reviews at jewellery shows, has been showcased at fashion shows, television and magazines all over the world and has been projected as a promising and creative collection. I envision Nehita becoming one of the most sought after jewellery name in the world.
My personal goal is to continue creating fun, classic, luxury and elegant pieces that meet the individuals needs. I want to inspire and motivate people, especially women, and assure them that a dream can become reality. They shouldn't be afraid to reach out for their dream.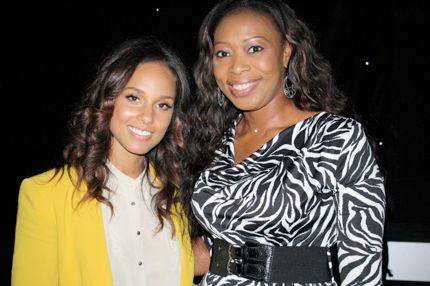 With precious Stones and Materials being used, What are the least and most Expensive pieces you have?
The lowest amount is $300 and there is no maximum amount. It can be as expensive as a client is willing to spend.
What jewellery item can you not Live without?
I never leave my house without my little neck pendant, its practically on my neck permanently.
What do you Love and dislike about being a Jewellery designer?
I love the excitement of the creative process. I get pumped when I see the finished product on my clients. For the downside I wouldnt say I have one. I love every aspect of it; the hustling, the creativity and designing the pieces. It's a lot of work but I find it very pleasurable.
You launched your line last year in Nigeria even though you were doing well abroad. What influenced the move?
I brought Nehita jewellery to Nigeria because of the constant demands I was getting from clients here. Asides that it became apparent that Nehita needed to go global.
How has it been since the Launch? What are the Challenges and Achievements you have experienced?
It has been very exciting. As a Nigerian the challenges didn't prove to be too much but the key for me was to understand what my Nigerian clients like and work with their individual taste in jewellery.
How would you Describe the Nehita brand?
The Nehita brand is a classic and luxury jewellery line. I love to use the word classic in describing it because they are so versatile they can pass from one generation to another. My target client is that discerning and sophisticated person, who appreciates luxury and classic jewellery pieces.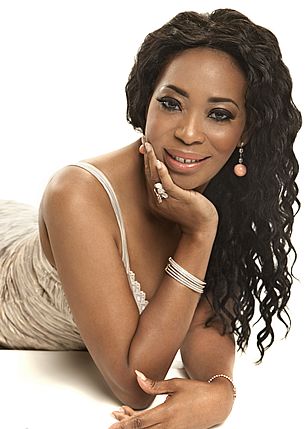 It was great chatting with Monalisa and from BellaNaija, we wish her the best!