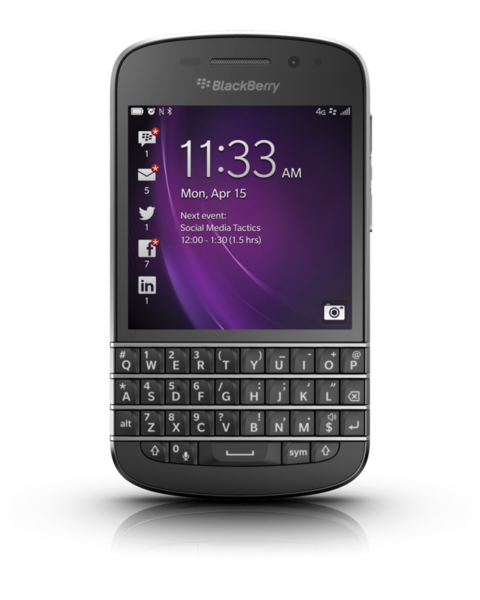 If your thumbs fly across your BlackBerry keyboard as you type, you should enter the BlackBerry Typing Tournament to see if you can beat Eku Edewor and win a brand new BlackBerry Q10 smartphone!
An amazing feature of the BlackBerry Q10 is BBM Video. Share and be seen with BBM Video, switch your BBM chat to a BBM Video Conversation with just a tap and catch up face-to-face. Share what matters most to you with the people that matter most to you. And make the sharing experience even more personal and direct with the new Screen Share on BBM. You can even show a contact the view from your camera. It's the new BBM experience for the new generation of BlackBerry lovers. And it's here to keep you moving.
All you have to do to enter is answer the simple question below and you could find yourself competing against Eku live on stage at the BlackBerry Typing Tournament. There are amazing prizes up for grabs, including the awesome new BlackBerry Q10 smartphone (with the QWERTY keyboard).
So get practicing, because we promise you, she's no pushover!
Q. What are the first six letters on the BlackBerry Q10 keyboard?
Comment below with your answer
_____________________________________________________________________________________________
Sponsored Content