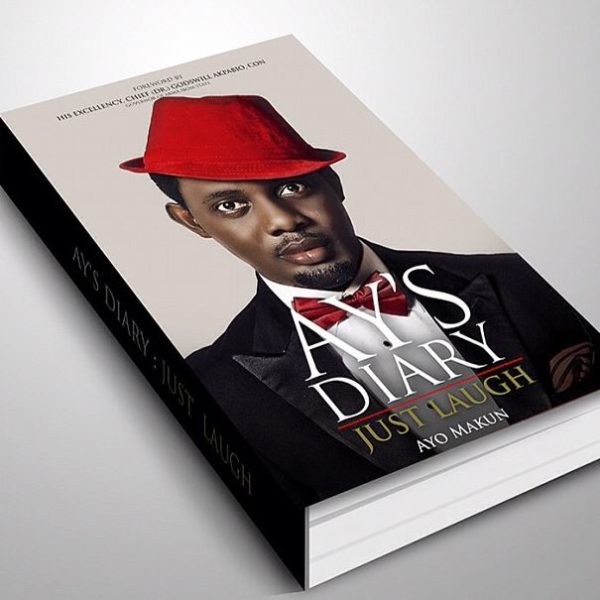 "Ohon! ohon!" Wouldn't you like to take a peek in "AY's Diary"?
Following in the footsteps of one of Africa's comedy greats, Julius Agwu, Ayo Makun, more popularly known as the comedian AY, is currently working on his autobiography. He's aptly titled it, "AY's Diary: Just Laugh" so I'm guessing we should be ready for a little bit of gossip here and there.
But, this brings a barrage of questions to mind. From what I recall, most autobiographies are written by icons from different walks of life in their old age. For example, Nelson Mandela's "Long Walk to Freedom" was published in 1994 when he was about 76 years old and Bill Clinton's "My Life" was published in 2004 when he was about 58 years old.
So, why do our relatively young comedians feel the need to take us on a journey through their lives. Even widely celebrated comedian Richard Pryor's "Pryor Convictions: And Other Life Sentences" wasn't published until 1997 when he was about 57 years old.
What do you guys think?
****
Update: Ace comedian AY has provided more information about his new book. It is a book which serves as a guide for upcoming comedians and entrepreneurs. Using AY's experiences as a reference point to help guide them as they chart their course. That's a great initiative! Here's the official press release:
"AY's Diary: Just Laugh, which has been on going since last year, is an intellectual masterpiece with the identification of humour as an essential ingredient of life.
It speaks more eloquently in the direction of helping younger comedians to gain inroad into the comedy industry by understanding the vocation of a comedian, the don'ts and do's of humour, laughable experiences and the need for compulsory education as personal empowerment tool for professional stand-up comedians.
The book, which was inspired by the meteoric rise of a highly creative entrepreneur in the comedy industry, also reveals other useful comedy tips from the same brand that created the platform for comedians like Seyi Law, Elenu, Akpororo, Emeka Smith, Mc Shakara, Ajebo, Pencil, Eboh Bomb and a host of others."