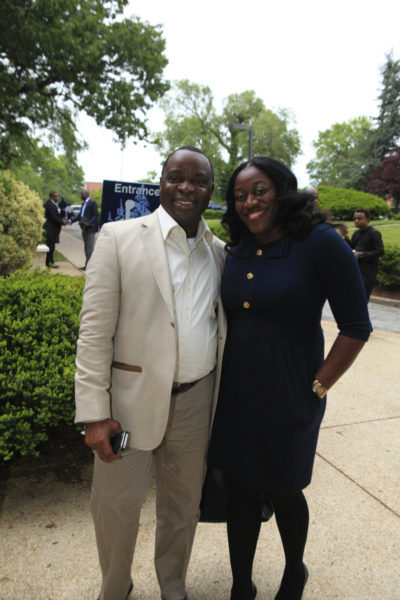 "Do you know Jesus? Test Him and see that the Lord is good. He never fails; Jesus never fails. Hallelujah! Put your trust in God not in man."
Treasured words I can't forget, because they so remind me of you.
An ambassador for Christ, Daddy that is what you were.
365 days and yet I can't forget you.
Come to think of it,
How do I forget one who had been there for me all my life?
One with whom I shared many special moments
And gladly looked forward to many more with him?
Tell me, how do I forget one who knew just what to do to make me realise how special I am and will always be?
How can I forget the way you sing for me when it is my birthday?
And pray for me when I am ill?
How can I forget your devotion and commitment
to my siblings and myself?
Or the Godly counsel you always gave when confused and in need of direction?
How can I forget the man who was my father and also my best friend?
How can I forget the one whose mere memories, makes the sun appear bigger and brighter in the sky?

To you, Fatherhood is a task that should never be delegated,
So you girded yourself for that and discharged your duties proudly.
At every opportunity, you gave us your very best-time, money, attention.
To you, we were more than enough
And wouldn't trade spending time with us and being there when needed for anything.
Though men your age were caught in endless pursuit for money and fame,
Your one pursuit was to see us all excel and live in unity. If only you could see what is happening between us now.
Your sense of style and how you let your shoes do the talking I still admire.
I'm sure even your shoes miss you too!
Your diligence and commitment at NNPC remain a legacy to be treasured.
You gave every task your best
Through you, we learnt that hard work done well pays always.
Little wonder, even the world gave you attention each time you had to speak.
Daddy, you were and still are one of God's best gifts to me.
For though the candle is out or so it seems,
Yet everything you stood for still echoes deep in my heart.
And now, all I have is the memories of the light you were to me and many others.
Your smile still radiates within
Your words still echoes deep
Your love still tender and fresh.
Beautiful memories are all I have of you.
And loving moments are all I can recall
You were a father, friend and confidant.
Yes, a gentleman to the core.
And forever, you are loved, treasured and celebrated!
Your Baby Girl (MIMI)
Amy Ajunoma