Fisayo Longe is a style blogger who specializes in the art of looking good. She is the face behind MirrorMe; a fashion and style blog. In collaboration with BN Style, Fisayo is going to be dishing out tips and tricks on styling your favourite pieces, trends, fashion shows and more on the BN Style & Mirror Me series. For all your style needs keep watching this space.
For this maiden edition she talks trends. We know how difficult it is to even fathom how a piece on the runway can be transformed into something wearable. Today, Fisayo is going to show us how she translates this seasons biggest trends into her everyday wardrobe. Enjoy.
After a fashion show, one of the most popular debates amongst attendees centres on whether the collection was 'wearable'. It is one thing for an item to look perfectly put together coming down the runway on a 6 ft. girl with unending legs to boast. Whether it translates to a similar level of perfection, off the runway, is the question.
To that, I say: what's fashion without a challenge?
So here I am, trying my best to translate those gorgeous pieces into wearable everyday outfits. Below are my top 7 Spring 2013 trends and how I wear them. Why such an odd number? I actually got to 10 but was horrified at the fact that I've unconsciously followed so many trends, so I ditched a few.
If you like any of the items seen on me, just name of the designer and buy one.
That being said, here they are. Enjoy!
White
This is my favourite and probably the most popular this season. Two years ago, I would never have worn head-to-toe white without beings too self-conscious that an all-white ensemble should only be seen on the tall and skinny. Right now it's a favourite.
On The Runway
Even thought might seem a bit scary and adventurous but wearing all white can convey class and sophistication if paired well. Here I paired a white ASOS leather crop top with a white ASOS blazer. To complete the look I added flared trousers from AQUA.
How I Wear White
Leather
Leather is timeless. Even in summer and warmer climates, I wouldn't be caught without at least a leather crop top or shorts in my closet. I know wearing leather is a bit touchy due to the fact that leather and heat just don't mix. If you really want to add the leather trend to your wardrobe you could go for something small like a hat, a crop top or a short faux skirt (fake/light leather skirt).
How I Wear Leather
My weather is a bit more forgiving with wearing leather so I made it into a an outfit with an ASOS Skirt, a TopShop jumper and Stella McCartney boots.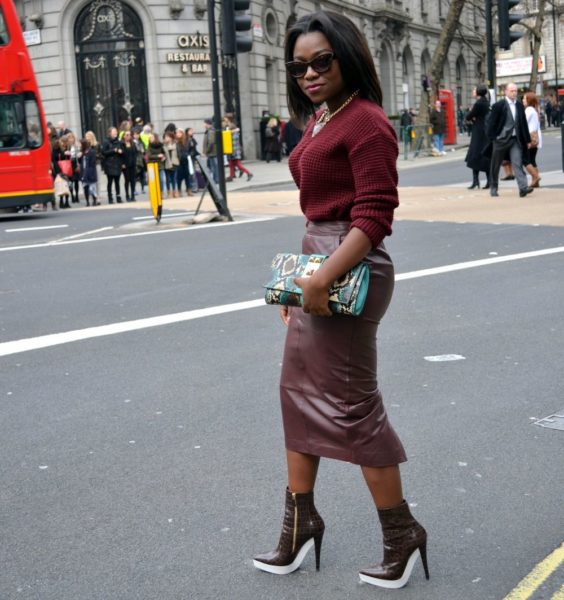 Gladiator Shoes
I love shoes! So by default I can't get enough of shoes which have a personality of their own. Gladiators made their way into the fashion hemisphere a few years back and have since been popping their heads here and there. This season, they're here again on the runways of designers like Versace and Alexander Wang.
How I Wear Gladiators
What a lot of people do not understand is gladiator sandals are very versatile. They have the ability to add personality to any outfit you're putting together. They're edgy, distinct and always stand out because they often cover the length of your leg and that would definitely get you noticed.
Here I'm rocking mine with an ASOS t-shirt, a H&M Faux leather skirt and a pair of Stuart Weitzman gladiator sandals and a Belanciaga bag for that extra oomph.
Prints
Prints are a great way to add character to your look, whilst still keeping it sharp and sophisticated. They can be very playful, laid back and add the right amount of colour to an outfit. Never known how to match them properly, you can take a look at this post on BN Style on 7 Hot Tips for Mixing and Matching Prints.
How I Wear Prints
To show you a great way of interpreting this trend in ready to wear style I paired am ASOS dress and black Belanciaga shoes.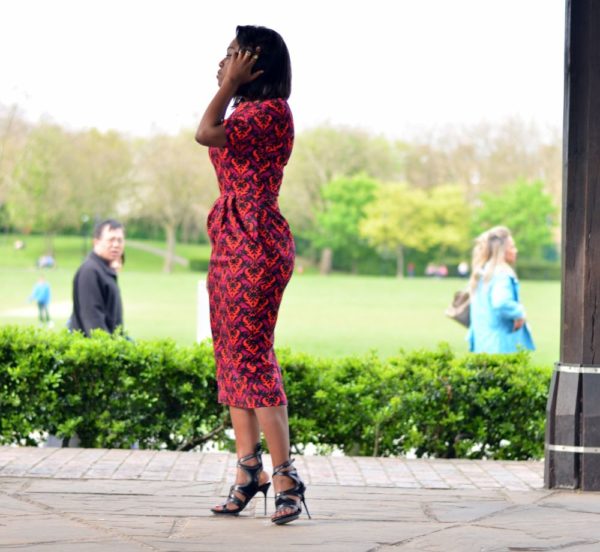 Ruffles
Ruffles are a great way to add femininity to your outfit. There soft, ethereal and playful. To add a bit of edge to your ruffles try matching them with something edgy.
On The Runway
How I Wear Ruffles
Here, I added a it of my obsession with white and wore an ASOS Dress with ruffles at the bottom.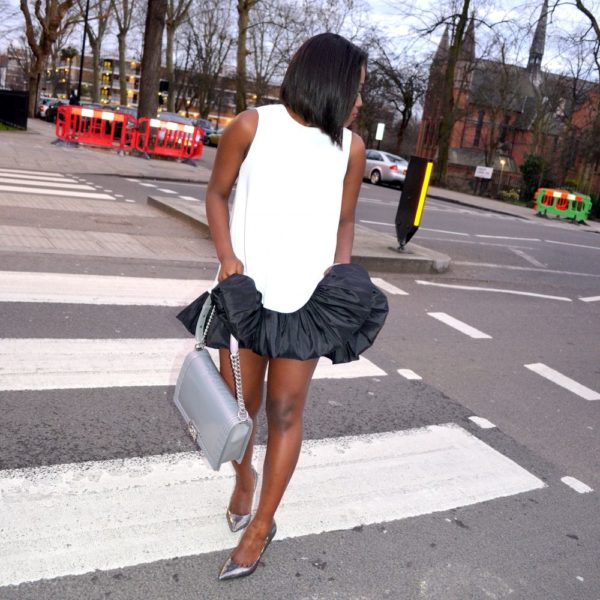 Crop Tops
Did you ever think that something as seemingly juvenile as crop tops would come back in such a big way? I definitely didn't. This trend has gotten and kept e at the gym. I know a limiting factor that most people have is age appropriateness. To me age isn't a limiting factor. Crop tops have been spotted on middle-aged women this season and they've all worn it quite well. My philosophy: If you've got the body and wear it tastefully, then go ahead.
On The Runway
How I Wear Cropped Tops
Most of the time, I prefer to wear cropped tops with high-wasted bottoms so that there isn't too much midriff on display. Here I've worn a cute ASOS crop top with a turtle neck and a tailor-made skirt (Yes a tailor making that skirt is possible) and Aperlai shoes.
White Shoes
The key to always staying in the know in fashion is to never say never. For me, a year ago White shoes = Fashion faux pas. Right now If they aren't white, I'm not interested. White shoes always stand out because of its white and pure colour and can add the right touch to any outfit.
How I Wear White Shoes
Here, my shoes look a bit laid back and in the background but they still have a brightening effect to the outfit. You can always make your shoes stand out even more with a nice detail like a gold chain or studs. I paired my Elizabeth and James shoes with a Cos Top and ASOS trousers.
Even though I have shown you my way of translating this seasons trends to what you can wear on a daily basis, the most important factor is adding your personal touch to them. What are your favourite trends of this season? Which would you not be caught dead in?
Photo Credits: Style.com and mirrorme.me