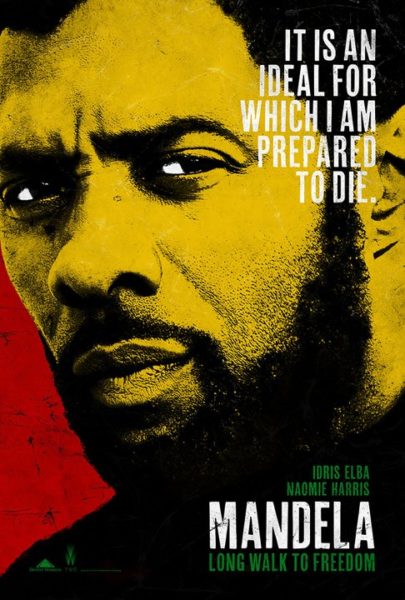 "It is an ideal for which I am prepared to die"
Add this movie to your must watch list! British actor Idris Elba will portray South African legend Nelson Mandela on the big screen.
The 40 year movie star is seen on the official poster with a Mandela look-a-like beard.
The movie slated for release on Friday 29th November 2013 in the UK, captures the story of South African freedom fighter Nelson Mandela, spanning over seventy years, including his struggle against apartheid, 27 years in jail and his rise to prominence as a political leader and head-of-state.
James Bond beauty Naomie Harris will star opposite Idris Elba as his wife, Winnie Mandela. Directed by Justin Chadwick, the movie also stars South African actress Terry Pheto as Evelyn, Grant Swanby as Sergeant Voster and Robert Hobbs as Chief Warden.
We cant wait for the trailer! What are your thoughts on the poster…can Idris Elba pull off playing Mandela?