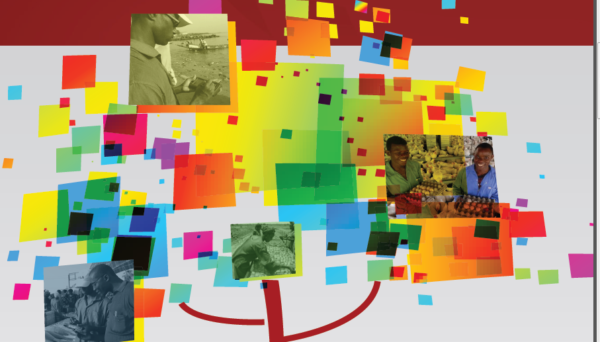 InfoDev (Information for Development program) is a special initiative of the World Bank along with other international development organizations with a focus on information and technologies. The idea is to help fight poverty and promote economic growth and advancement in developing nations.
This year,  infoDev is in partnership with Swedish International Development Cooperation Agency (Sida) to announce the "mAgri Challenge."
The World Bank and other organizations have gathered information on many agricultural mobile applications[1] and produced detailed case studies on such apps in select countries[2]. Perhaps best known for providing market and extension information and increasing purchasing power of farmers, mobile agri apps can also improve agricultural supply chain integration, increasing access to extension services, and facilitate global market links.
Mobile innovation in the agricultural sector faces at least two major challenges:
1) While there is a proliferation of market information mobile apps, few of these have been adopted widely across the African continent, making it difficult to achieve scale and profitability.
2) Despite proven benefits of mobile agri apps, the mobile entrepreneurship community and the agribusiness community often suffer from a lack of obvious linkages and ways to collaborate.
mAgri is an opportunity to identify creative ideas, test concepts, and pursue collaborations that can result in growth of mAgri app businesses across countries, regions and the African continent.
Please note that this challenge is not just for farmers. Exciting agricultural apps have immense value as they provide opportunities for business for suppliers, wholesalers, agro-processors and also people who export agricultural products.

You Should Apply If You Are:
-An entrepreneur with a mobile business based in Africa
– Someone who is working on a prototype of a mobile agriculture application
– Someone looking to grow his/her business and seeing good growth prospects locally and/or abroad
-Impatient to grow your market share and product portfolio in your quest to grow your business, substantially
-Open to innovative methods/business approaches/products/processes that could be applied to your business to drive its growth
– Someone who would benefit from business coaching support
How To Apply
Step 1 – SUBMIT your concept and completed form to [email protected] Your app will be featured in the GSMA's mAgri Deployment Tracker and eligible for consideration in our upcoming mAgri challenge.
Step 2 – COMPETE by entering your business plan into the mAgri challenge for a chance to pitch before investors in November 2013. All submissions must be received by July 31st, 11:59PM Eastern Standard Time to [email protected]
Step 3 – PITCH. Select finalists will be chosen to pitch their products before a panel of industry experts in November 2013.
The challenge will be completed by the end of November 2013.
For more information on how the challenge works send an email to [email protected]  or visit the infoDev website {HERE}