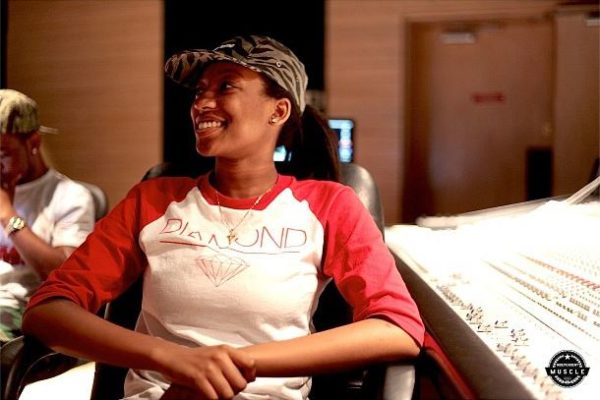 Wondagurl (real name Ebony Oshunrinde) has been the talk of the music scene for about two months now, ever since she collaborated with rapper/producer Travi$ Scott. Travi$ Scott is signed as a producer to Kanye West's very GOOD Beats record label imprint and signed on as a Rapper to T.I's Grand Hustle record label imprint.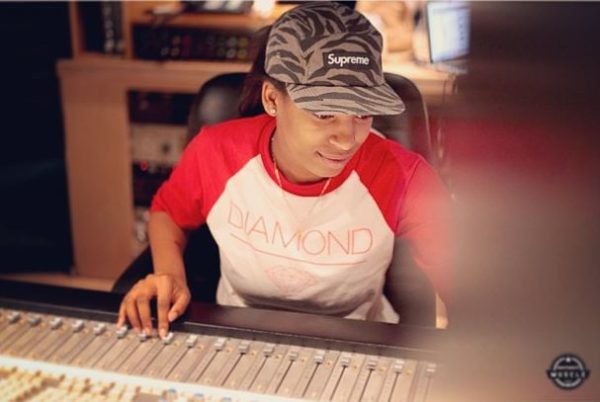 She produced Travi$ Scott's hit single, "Uptown" which turned a lot of heads when they found out that it was a 16 year old girl behind the hard Trap/Hip-Hop production. As Travi$ Scott was called on to Jay-Z's latest album, "Magna Carta Holy Grail" last minute, Travi$ Scott did the introductions and track 8, "Crown" was made, as they say – the rest is history.
In an interview with Complex magazine, she told her story of how she became a producer.
"I started when I was 9-years-old. I was on my computer watching YouTube videos of Timbaland—he's my favorite producer. When I saw those videos of Timbaland, I fell in love with what he does in making the instrumentals, and I wanted to do the same thing. I started out making little beats on my keyboard, and then I went up to Magix Music Maker, then to Reason, and then FL Studio."
After she competed in the 2012 Battle of the Beatmakers competition and won, the Drake-affiliated Boi-1da took her under his wing and since then, she has worked on tracks for SonReal & Rich Kidd as well as Ryan Leslie.
Seven years after she took interest in producing music, she has produced on one of the biggest Hip-Hop albums to date, on which most of the production credits go to her mentor, Timbaland. She also spoke to the Huffington post recently on her production credit on Jay-Z's album.
The day after the album soft-launched
"It was crazy. Just people calling me, texting me and tweeting me all the time. My phone was just blowing up."
On how she got on Jay-Z's album
"I made a beat and sent it to Travi$ Scott and he said he was gonna do some stuff with it. A few days later, he texted me and said he was about to change my life but he wouldn't tell me what he was talking about. Then he called me and told me I was officially on Jay-Z's album."
With all this success in such a short career, Ebony Oshunrinde has just finished 11th grade and her parents want her to, at least, finish High School.
"I have to focus on school because if I don't my mom takes my computer away."
Watch her interview with CBC here!

Check out more of WondaGurl's beats on her Soundcloud.
Photo Credit: Instagram – Wondagurl | Instagram – jozie_o