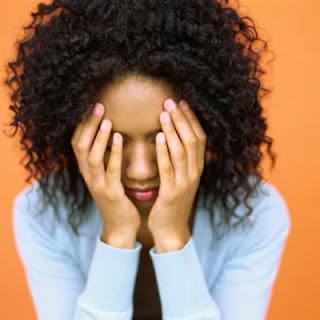 From Amber Rose to Kim Kardashian, we have seen a great deal of wardrobe malfunctions recently. It's either it's a torn dress, overexposed cleavage or not wearing underwear; something is always buzzing when it comes to how we dress. With all these malfunctions going on we can't help but wonder if these seemingly unexpected dilemmas could have been prevented.
Today on BN Style we are going to be giving  you tips on what measures you should take into consideration when picking an outfit so you do not end up on the media's wardrobe malfunction list.
Undergarments Are Your Friends
When it comes to wearing some revealing clothes, granted the undergarment could prove restricting. However, we have to remember that they aren't just there because we have been wearing them since forever, they also offer support and protection. There are different undergarments for different outfits that can be easily adapted to suit the nature of the dress. They come in versatile different shapes and sizes that you could wear underneath anything.
Investing in a versatile undergarment could be the defining factor between your killer red carpet look and ending up on page 6 in Complete Fashion Magazines Fashion Police section.
Get the Necessary Supplies
There are so many accessories out there that could help prevent wardrobe disasters, all you have to do is find them. Undergarment helpers such as the double sided tape that will help give support where needed. For women who have bigger busts, they should consider wearing a brassiere instead of the tapes. They might not offer the support you need.
If it Doesn't Fit, Don't Wear it
We all want to wear the latest trends and the hottest designs, but one thing we have to keep in mind is that most of these designs may not suit every body type. Instances can be sighted with people wearing clothes that are undersized but shrugging it off as 'swag'. This is just begging for a malfunction. When purchasing clothes, make sure to get them in your own size. Getting a great fit would flatter your body better and you can wear the dress again without cringing first.
Always Check Your Clothes in the Daylight
A common mistake we make is failing to check your outfit choice in the natural light. When wearing tights for example, it is better to check the opacity of the tights in natural light. This ensures they are not see through.
Take Extra Measures
This has more to do with you than anything else. Taking extra measures when it comes to securing your clothes includes checking behind your dress/skirt when you stand up for stains, fixing buttons when they have loosened, holding your pleated dress/skirt to your body when you feel a draft, crossing your legs when you sit and many more. Remember to always have a spare; having a spare gives you a ready alternative to any malfunction you may come across. For instance you could have spare shoes and black pants in your car or your hand bag.
Taking the extra time and putting in the extra effort into putting your outfit together will go a long way in saving you, just in case a malfunction is around the corner. Do you have any extra wardrobe malfunction advice? Don't forget to share them.