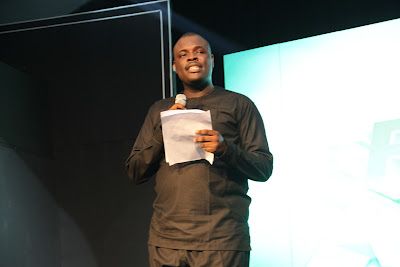 The central Working Committee of The future Awards Africa (TFAA) has announced its partnership with The British Council on The Future Awards Prize in Media Enterprise 2013. The Founder and the Marketing Director with The Future Project, Adebola Williams expressod their excitement with the partnership. "We are very excited to announce the introduction of a special category, The British Council and The Future Awards Africa Prize for 'The International Young Media Entrepreneur of the Year'. This is a first with TFAA as we step on the continental stage, and it furthers the search for outstanding young entrepreneurs in the media and entertainment sectors where our continent has many trailblazers".
The search begins for young persons working in the creative sectors. The young entrepreuners who are able to demonstrate business success in the classic terms of business growth (profit, market share, employees) and/or in terms of his or her reputation (creativity, quality and aesthetic) amongst peers.
According to the Assistant Country Director, the British Council in Nigeria, Ojoma Ochai "We are excited to partner with The Future Awards Africa to identify spectacular young entrepreneurs in these sectors as part of our support for creativity and enterprise. We are particularly heartened that TFAA has sustained its integrity and capacity to highlight the brightest and best young people over the past eight years. With the incredible energy of its team and excellent board of judges, we echo the endorsement by the World Bank of the awards as The Noble Prize for Young Africans".
Nominees should be young, working in the media, have entrepreneurial and leadership abilities, posses the potential to change their sector, market awareness and have understanding. This category will be judged by the British Council alongside members of The Future Awards Africa team.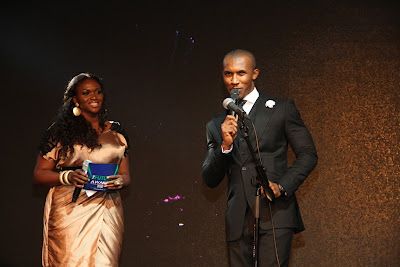 The winner gets a trip to the United Kingdom to participate in a programme with valuable networking and idea exchange with their international and UK peers in the media sector, some of whom are themselves winners of the same award in their own countries.
The nominations open today and close on Thursday 25th July 2013 at 8:30AM.
The awards event holds in August 2013. There will be no public voting for this edition of The Future Awards Africa.
For more information, visit @TFAAfrica on Twitter or the website http://thefutureafrica.com/awards/.
Media Partners include Channels TV , Silverbird TV, Nigeria Info, TW, Ventures Africa & Guardian Life. Online Partners are BellaNaija, LindaIkejiBlog, Information Nigeria, Premium Times, 360Nobs, LadunLiadiBlog, and Jobberman. Official Media Partners are Africa Magic, Cool FM, Wazobia FM and Y!/YNaija.com.
_____________________________________________________________________________________________
BellaNaija is a partner of The Future Awards Africa 2013