As the countdown to the September 17 GloXFactor finale heats up, the 6 remaining contestants are turning up the heat. With $150, 000 /N24 million Naira and an international Sony Music deal up for grabs, everything is on the line. The winner of GloXFactor will join in the race to international stardom in the steps of superstar XFactor alumni like the UK's One Direction and Alexandra Burke.
From last week's exciting oldies themed show, here are a few highlights.
DJ Switch
The uber-talented, versatile DJ Switch is always full of surprises. On show 5, we got to see DJ Switch the pop star, as opposed to the predominantly hip-hop vibe, which is her signature style.
Dressed in a pink and black lacy corset top, and edgy metallic-colored leggings, she performed a stellar rendition of Amy Winehouse's "Rehab." She wowed the audience with her powerful, assertive vocals and her colorful choreography.
"This ladies and gentlemen is what the Xfactor looks like," said MI, at the end of her performance.
All in all, it was a solid performance. Watch her riveting performance here.

Pheel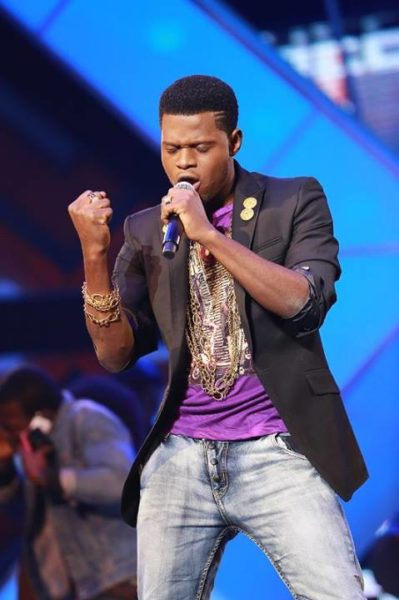 Pheel's performance this week showed a theatrical aspect of his personality. He delivered an excellent broadway-like performance of Tom Jones' "Delilah." The lyrics of the song came alive with his effortless delivery of the song, as well as the additional dancers/actors on stage. The mysterious lady in red, and the Dick Tracy-esque man with a hat, added excitement and mystery to the performance.
Not only was the audience blown away, the judges also had great things to say about Pheel's performance. MI said, "You're an amazing talent, you absolutely have the X-Factor, and as far as show business goes, what a show!"
Watch his awesome performance here.

Princess Pat-Bling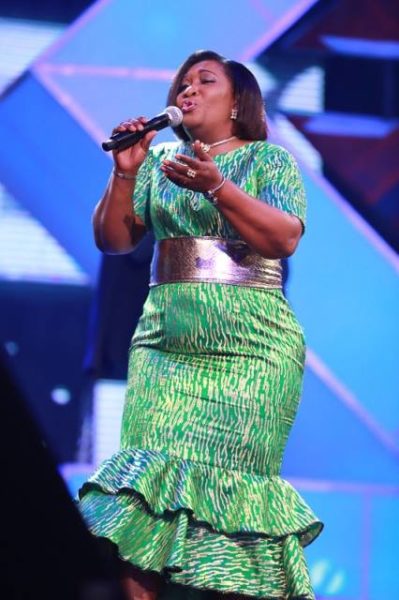 The late Aaliyah once said, "age ain't nothing but a number." The 49-year-old Princess Pat totally epitomizes this saying. The princess dominated the stage like a queen, with her rapturous performance of Shirley Bassey's "Diamonds are Forever."
Princess Pat blinged out her performance with a shower of sparklers. What a Diva!
Catch her exciting performance here.

Eshun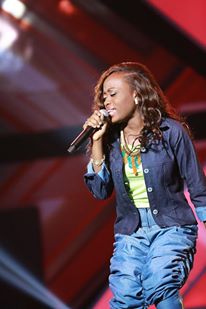 As usual, pop princess Eshun, did not disappoint. As always she showed off her fun, bubbly, personality, as she gave a charming rendition of popular Broadway tune, "Hey Big Spender." In her avant-garde ball gown, she looked statuesque and very beautiful.
Captivated by her performance, Onyeka Onwenu said, "This young lady has given the performance of a lifetime."
Watch Eshun's beautiful performance here.

Vicky

This may have been Vicky's best performance till date. The petite songbird displayed a vocal prowess that was far from petite. Her delivery of Tom Jones' 'I Who Have Nothing,' left the audience with no doubt about why she is referred to as "The Voice."
After her stellar performance, Onyeka Onwenu remarked, "I am proud and honored to be your mentor."
Watch Vicky's powerful performance here.

Symphony

Everyone's favorite singing trio, the Ghanaian group "Symphony" gave a breath-taking performance of Paul Anka's "Put your head on my shoulder."
Speaking about their excellent performance, Reggie Rockstone said to them, "You came out here glorious!"
Watch performance here.

So do you agree with the judges?
Who is next to leave the show? Tune in to the results show tonight on these stations: AIT 5PM, Soundcity and Silverbird TV 8:3oPM.
Follow the conversation on social media with the hashtag #GloXFactor | visit their website www.gloxfactor.com | Like them on Facebook: Facebook.com/xfactorafrica | Follow them on Twitter @gloxfactor | Check them out on Google+: gplus.to/gloxfactor | Watch them on Youtube: youtube.com/gloxfactor.
_____________________________________________________________________________________
Advertorial – Sponsored Content