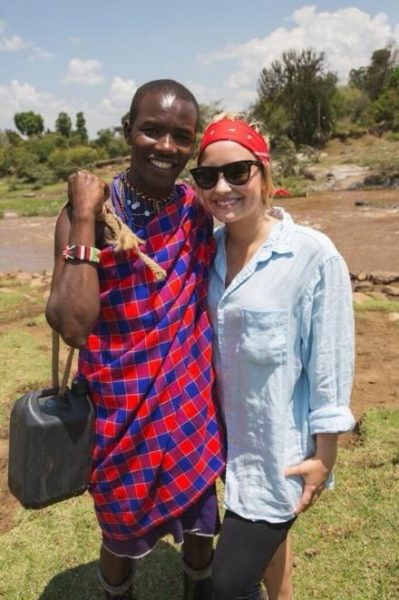 Demi Lovato is one pop star with a heart of Gold.
Yesterday Tuesday 20th August 2013, the American singer/songwriter and X-Factor US Judge turned the big 21.
Instead of celebrating by lounging on a yacht or vacationing on an island, the pop star celebrated her day in Maasai Mara, Kenya on a Me to We Volunteer Trip.
Demi together with her friends and family visited and volunteered in communities supported by Me to We charity's partner Free the Children.
They spent much of their time getting to know the local students and working alongside local community members to help build a new Free The Children school
Demi also spoke on her choice to volunteer. "With 21 being a milestone birthday, I wanted a memorable and meaningful way to celebrate, rather than throw a big birthday bash. I knew traveling with Me to We and volunteering with Free The Children would give me the opportunity to have a life-changing experience I would never forget, with the people closest to me.
Also having worked with the organization over this past year it's been great to see first-hand the wonderful work that is being done as a result of all the incredible efforts of young people around the nation." she said in a statement.
We are proud of you Demi. Check out photos!
For more on the campaign, visit www.freethechildren.com
Photo Credit: Ocean Up