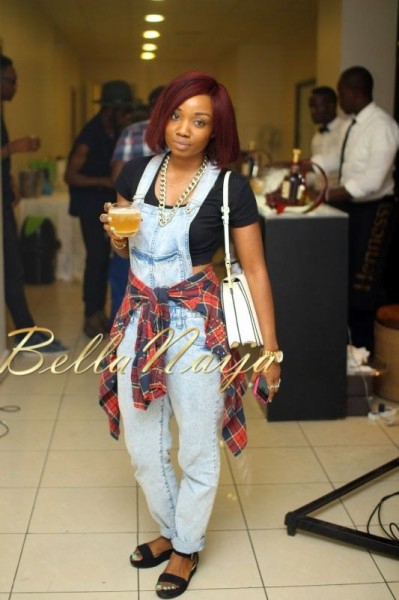 When I think of the 90s I remember The Fresh Prince of Bel-Air, Sound Sultan's Mathematics song and my personal favourite, stonewashed jeans. So, you can imagine how happy I was when people finally started getting back in on the 90s trend. From over-sized coats & jackets to overalls, everyone seems to be enjoying the flashback, even though I think some of those things need to have been left in the past. Oh well, fashion is recycled and now, we are back in the 90s.
Now, how can you rock the trend without looking like you just stepped out of a time machine? First of all, you definitely need to have some of these key pieces;
a pair of dungarees/overalls, a stonewashed denim jacket, trousers, tops etc, a cropped top, a bandana or bandana inspired clothes and of course the old school hairstyle to match. With that being said, here are a few tips to get you started. Remember, these tips are not set in stone and you can always have different variations to suit your personal style.
Try Over-sized Denims and Coats
Large clothing was one thing that was very much in vogue in the 90s. From large coats to over sized denim trousers, the theme was "the bigger the better". So don't be afraid to wear some clothes that aren't your size.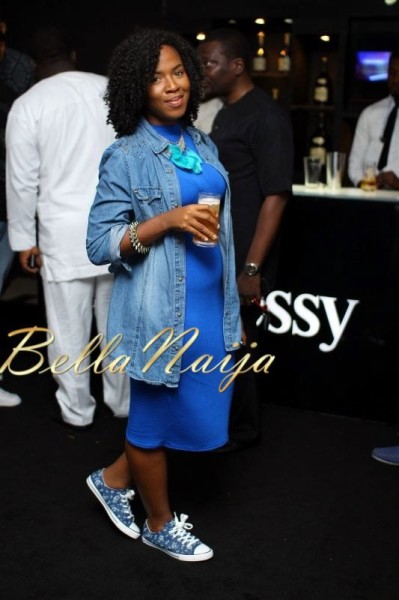 Wear Bandanas or Bandana inspired clothing
Another huge thing that really rocked the 90s was wearing bandanas. I remember one of my sisters friends who had different colours of bandanas to match her different outfits. Now, instead of going all out with a bandana, simply get a shirt with bandana print or otherwise to get in on the trend.
In the image below, DJ Zeez decided to make it a monochrome affair by pairing his bandana print shirt with white trousers and black sneakers.
Next Skales, known for his eclectic style, hit the stage with a bandana print outfit.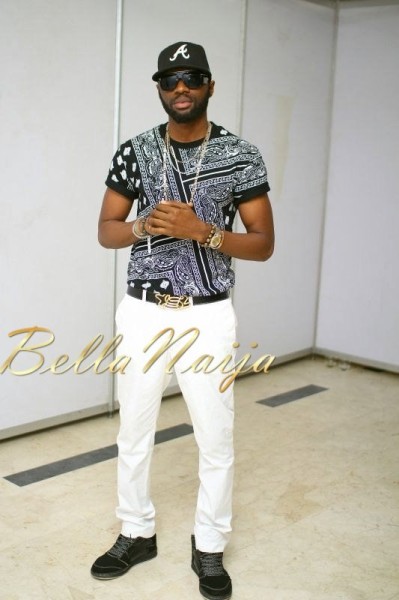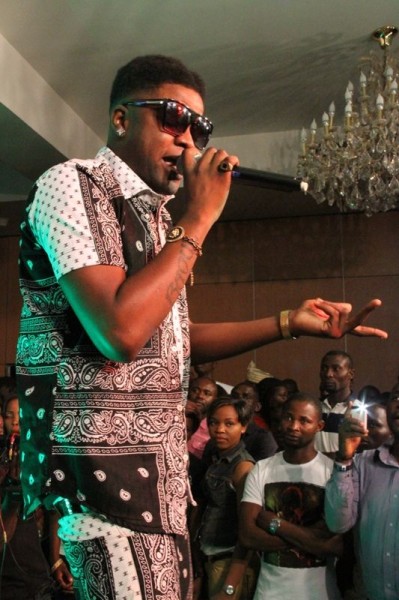 Try large & colourful prints
Another big trend, especially close to home was over-sized prints. From the cast of Martin to our next door neighbors, everyone got in on the trend. To do the same, get a top with big tribal/aztec prints in contrasting colours and pair it with stone washed skinny jeans or bright coloured tights to get that 90s flare.
Lynxxx took floral print personal with his cute hype shirt, denim trousers, black sneakers and big gold chain.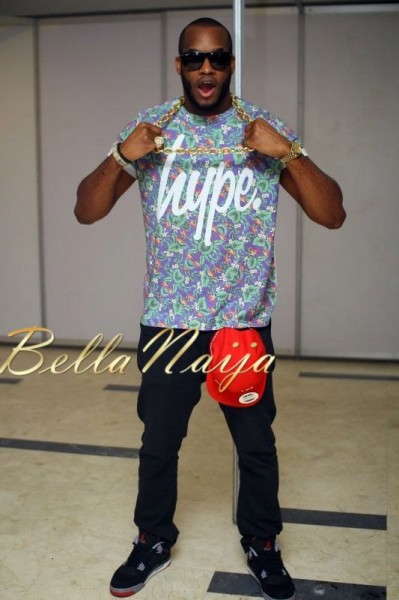 Next we have Stephanie from the ChocolateLaced site. She has paired black H&M trousers and ASOS shoes with a colourful thrift store top and a black scarf to tone it all down.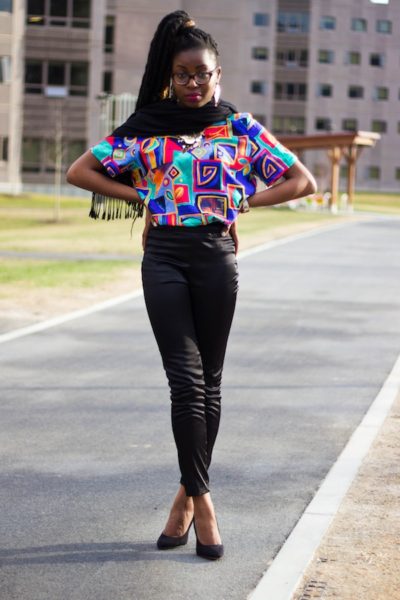 Try a Cosby Sweater
Remember the Cosby Show? Well, the show grew so big in the 80s/90s that everyone started wearing Bill Cosby's sweater. It was loud, comfortable and above all had a little of the essence of the show. A way to truly get your 90s on is to act like Bill and get yourself a multicoloured sweater. (Your mum probably still has one lying around) The sweater is really busy so you should tone it down with black or neutral toned trousers. The sweater was also popularly called a coogi sweater.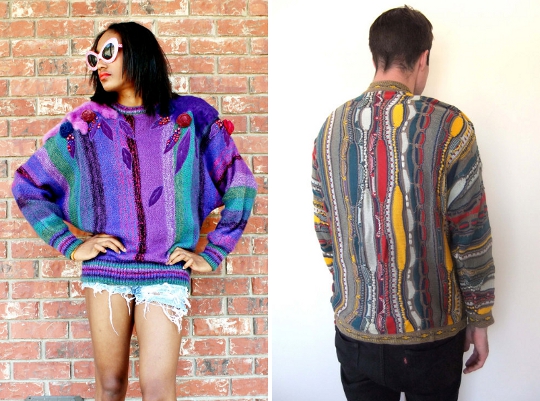 Wear high waisted bottoms
Anything with a high waist can be incorporated into the 90s trend. You can wear a high waist skirt, pair it with a cropped top and some colourful sneakers and you are good to go. Here, Mari of the ADashofflair blog has paired a studded denim jacket with high waist jeans plus bright blue heels to bring a little more life to the outfit.
Infuse Stone Washed Denim in your Outfit
Stone washed denim made a big splash in the 90s and is still very relevant today. Try a stone washed and leather jacket like DJ Xclusive with an animated t-shirt, black trousers and white sneakers.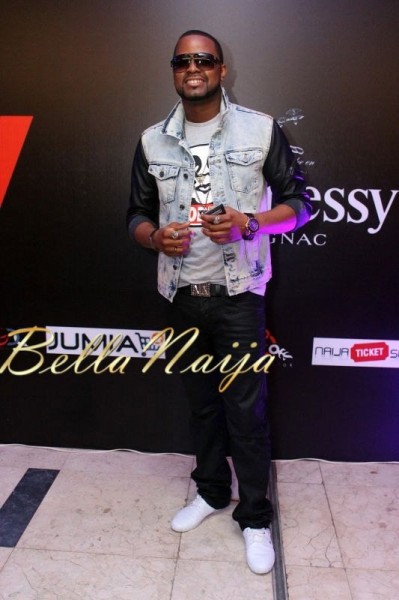 This cute style blogger of Naturalbeings decided to go for stonewashed trousers and a black & white striped top and blue sneakers.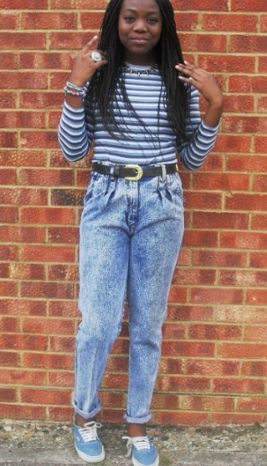 Just for fun, check out what some of your favourite celebrities were rocking in the 90s
They really liked taking pictures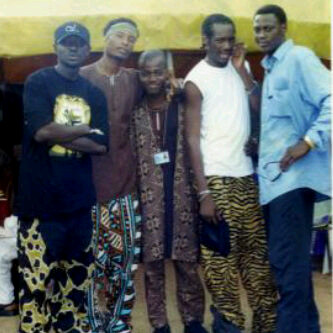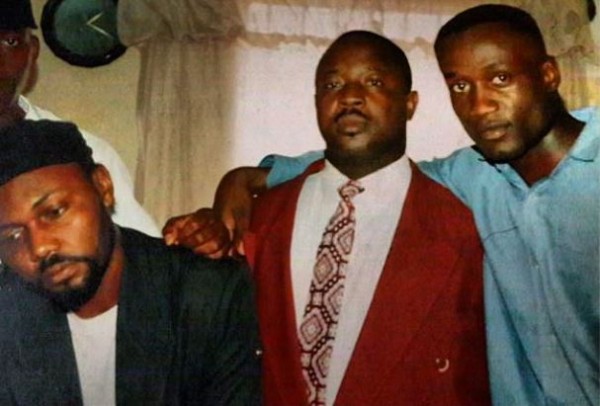 Well, that was a bit disturbing. Now, check out some style inspirations from this set of fashionable people and how you can get in on the 90s trend too.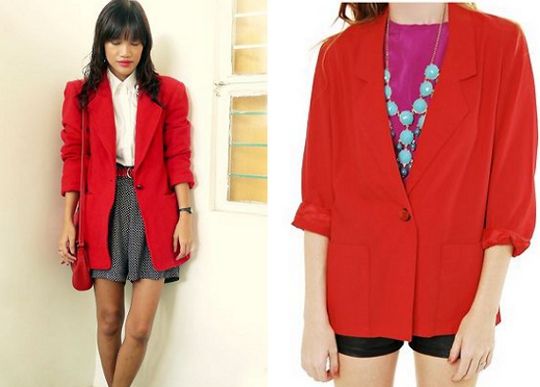 Here is some style inspiration by yours truly on how you can achieve this laid back 90s inspired look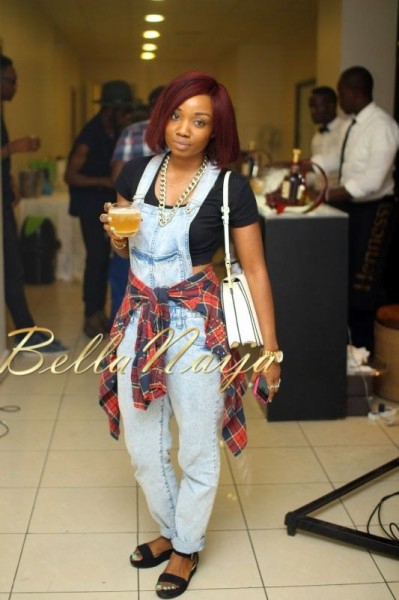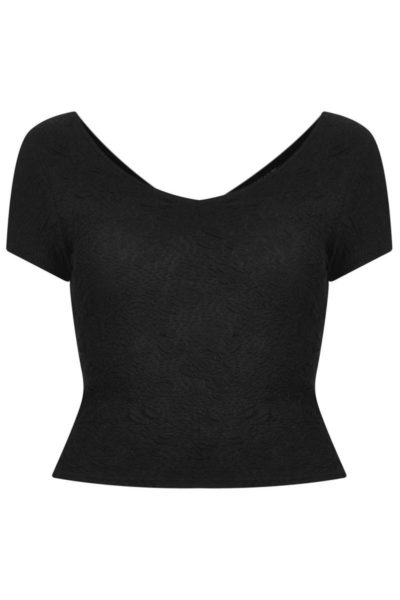 A black cropped top is perfect as the basis for this outfit. It still has the 90s flair and you can decide to rock it with a pair of jeans when you arent channeling your inner 90s chic.
To buy click here – Topshop Textured Cropped Top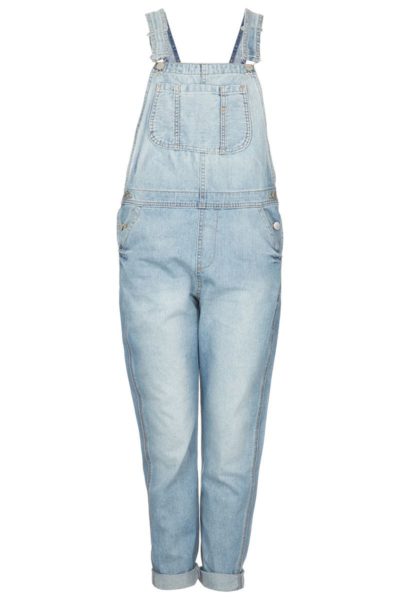 Next, add a lightly faded dungarees/overall to give it more of the 90s look. Roll the legs for a more relaxed look.
Top buy click here – Topshop MOTO Bleach Faded Dungarees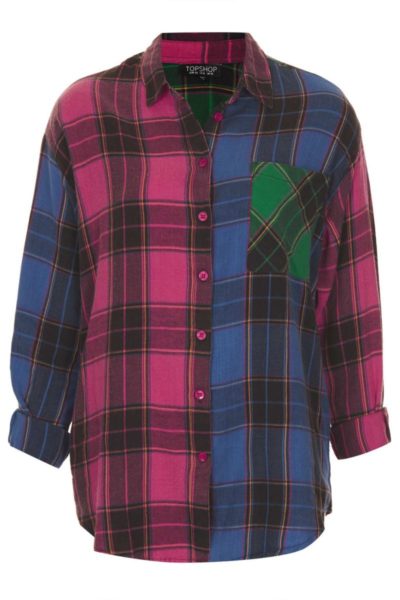 For the shirt tied around her waist, you can use any checked shirt to pull the look off.
To buy click here – Topshop Long sleeve Mix Match Check Shirt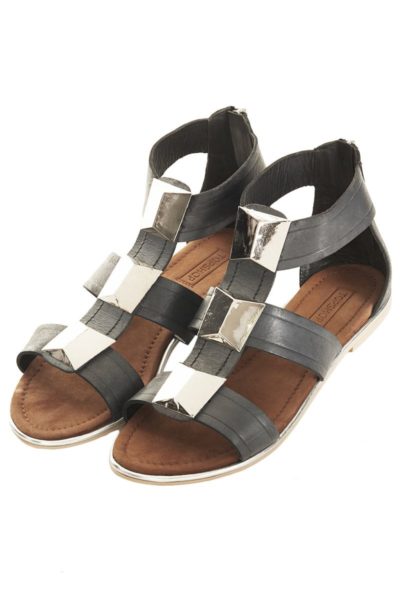 The sandals above have a nice metal detail, this adds and edgy look to the overall look.
To buy click here – Topshop Freeman Pyramid Stud Sandal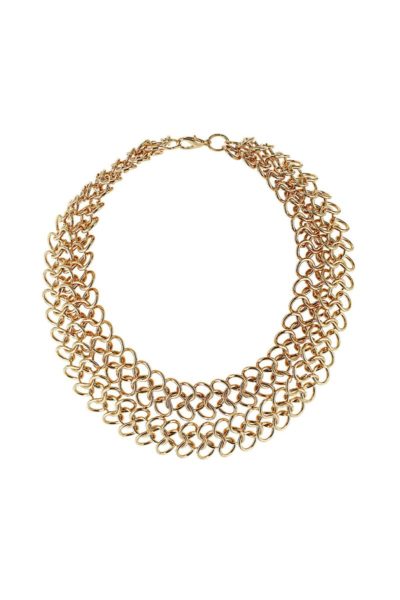 Lastly you can top it off with a gold necklace. The layered necklace look gives it a little more femininity.
 To buy click here – Topshop Loopchain Multirow Necklace
That's it for this edition of BN Style How to Wear. Don't forget to share what 90s inspired look you will definitely love to try again, what you think of the celebrity's sense of style in the 90s and what trend you would love to see come back again.
Photo Credit: adashofflair | Chocolatelaced | Msyoutv.com | dkstan28390 | BellaNaija | Nigeriamovienetwork | Onlinenigeria | Koolyarns |