The young star that is Beverly Ada Osu started making her mark in the Nigerian entertainment industry as a music video model. Having featured in some of the biggest and most iconic music videos from the likes of Goldie, Ice Prince and Djinee, her ebony skin never shone so bright.
2013 saw a huge rise to fame for the lingerie model and video vixen as she was picked as one of the contestants to represent Nigeria in the eight season of Big Brother Africa, "The Chase".
After three arduous months in the Big Brother house, Beverly set the record for being the first housemate to never have been put up for eviction even though she emerged a runner-up in the end. But, she did take home a prize of her own, a new love interest, the South African housemate – Angelo Collins.
Now, she's back home and ready to put her new found fame and platform to good use. Beverly invites BN for a brief chat on all things Big Brother and what she's got planned to do next.
After three long months in the Big Brother House, how did you feel as soon as you hit the shores of your home, Nigeria?
I didn't expect the negative side. Right from in the BBA house, I couldn't wait to come back home and just eat my natural food and everything but coming back, I was wondering what was going on because people were saying all kinds of things. At the same time, as much as I've gotten a negative vibe, I've still been getting a positive vibe and it's very good and even more than the negative.
I understand that the negative vibe was what I would experience first because well, 'bad gist is easier to spread' but people that really watched the show saw my good sides and I'll stick with the positive stuff.
What are some of the most outrageous things you have heard about yourself since you got back that are totally untrue?
Wow! I heard that I was a porn star. Yes, they have called me that. I hear that I LOVE sex and I'm like "Okay, Cool"
In that case, are you saying that you don't?
Everybody in their own way, 'admires' it or whatever but I'm not joking when I tell you that for the past four months, I haven't; If I LOVED sex that much, I would have done it. I'm a very principled person in as much as I flirt around.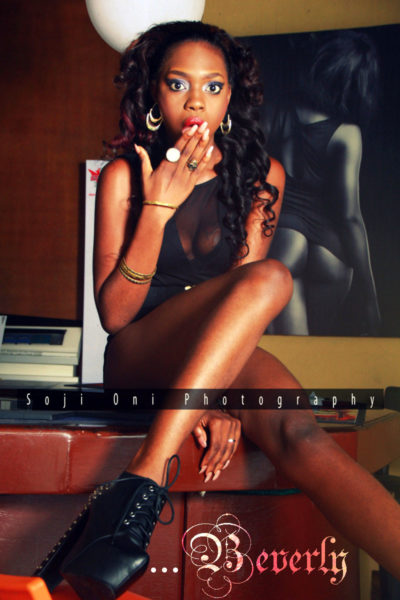 There was some footage that got leaked online from the Big Brother House of you and 'Chasemate' Angelo getting 'intimate'.
Angelo and I were taking our bath. And, as you all know, everybody takes their baths naked. Personally, I take my bath naked but in the BBA house, people just limit themselves and wear panties and bras to take their baths. Me on the other hand, I took the Big Brother House like my home and did what I would do in my normal day life. Angelo was one of them. He's a weird person. He takes his bath, not with boxers, but with knickers. So, what you saw of me kissing Angelo in the bath tub – nothing happened. It was just an awkward moment. I was just fooling around with my man but nothing happened.
So, what's your relationship with Angelo right now?
Angelo and I are doing great (laughs). We want to take it to the next level. The distance is far but we're coping.
Angelo had a girlfriend before the whole Big Brother experience. Is she still in the picture somewhere?
They were not dating when he entered the house. He dated her, she broke up with him and a week before Angelo got into the Big Brother House, she came to tell him how much she loves and cherishes him. And, he told her that as he was going into the Big Brother House but when he comes out, they'll see what happens. So, coming out of the house now, I hear that she's flaunting a promise ring. I know the babe is not that type of girl and Angelo got engaged or proposed.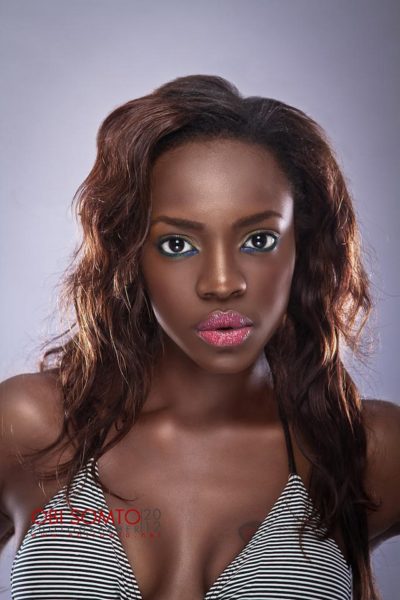 There were times in the house when Angelo did mention that he had a girl waiting for him on the outside.
Yeah! That was in the beginning, when he didn't even know me. I remember when we started getting close, Feza and Annabel told me that Angelo was a no-go area because he had a girlfriend outside. Later, he told me the full story. I didn't even ask him about it; he just opened up himself, telling me that there was this babe that told him she would wait for him.
How was the Big Brother experience for you? I'm sure being in the same house with many very different people from different backgrounds wasn't an easy chore.
It was a beautiful experience. I had to adapt to different situations. I had to learn how to tolerate people. And, I learnt that I could be patient. I'm very observant and the house made me even more that. Even though I always jumped around and played, I knew everybody's move to the extent that they started calling me 'propaganda' (laughs). I'm always alert and active so I could never be left behind. In the house, I learnt so many things about different African countries because I was very arrogant. At first, I didn't want to know anything about any other countries. I'm from the best country in Africa, Nigeria, so I was thinking that every other country should just chill but, I learnt so much about them. Getting to close to people from other African countries was a beautiful experience for me.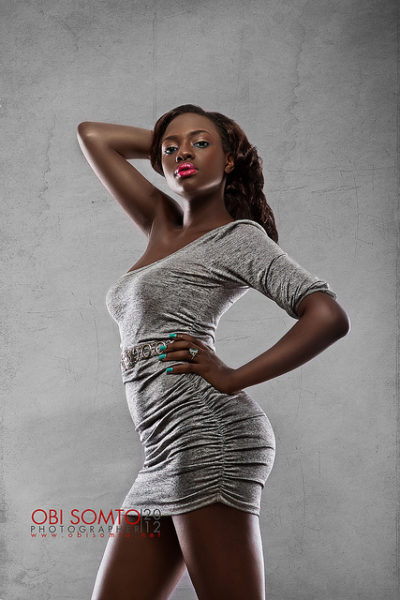 So, what is post-Big Brother Beverly Ada Osu like? Has she changed?
First, my personality has changed. There are some things I can't do outside. I'm a really playful and jumpy person and before, I could just walk up to a stranger and say 'hi!' but now, I can't do those things. My management reminds me that I can't do some things.
Is this new fame taking a toll on you?
It's not as if the fame or anything is not letting me be myself. I am myself but in a very reserved way. I am not a reserved person but now, if I want to be mad, I have to be mad inside or with insiders. Outside, I'm conscious of my image; I can't be lousy. It's actually a nice grooming. It's teaching me how to carry myself.
What's next with Beverly Ada Osu? What is your next career move?
I'm going back to school. I obviously need a degree and I'm going to study Mass Communication all the way. I'm in 200 level. I'm also going to rebrand my reality TV/talk show, "Beverly Says". I'll probably go into acting because that is where I always wanted to be so I'm thinking of going to school in New York sometime soon to study it. I want to have a degree in my talent to prove, not only to mum but to myself as well, that you need a degree in anything you do.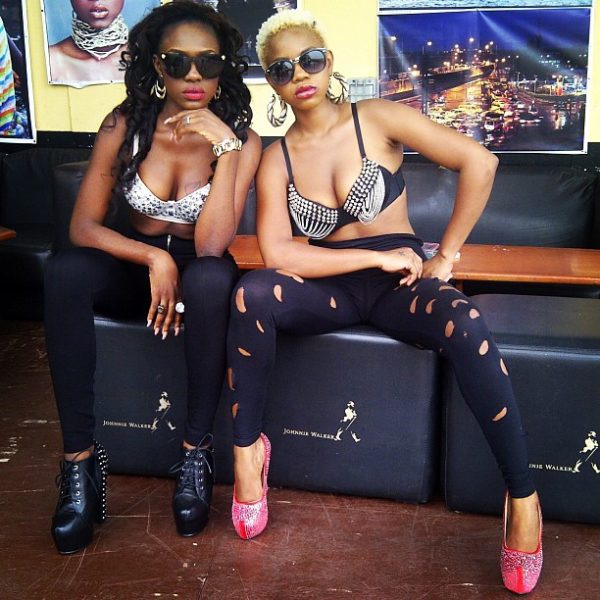 Until you return to school, what are you going to be keeping yourself occupied with? Will you be going back to music videos?
As for music videos right now, no offer has come and I've been very busy. So far, I've been getting offers to make appearances and do interviews but I just got back so, it's still early. There are so many things I want to do but I'll write them down in a diary and take them on one by one.
Your new found fame has made you a trending topic on social media and even in songs. Ace Rapper, Vector sent a subliminal message to you in his verse for Olamide's "R.I.P". He said, "Life is a b***h and I put my hands to work like Angelo in the BBA". How did you feel about that?
I don't know if I should feel good or bad about it because I don't really understand the line. I'm still trying to understand the lines first for me to appreciate it.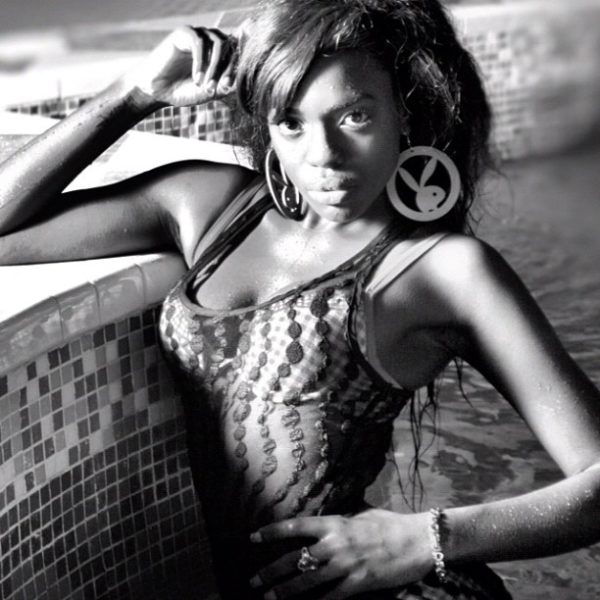 Any endorsement deals on the way?
Not yet but we're getting there. I wouldn't mind Glo or Etisalat or probably a make-up line because I'm a make-up artist even though I don't love make-up on my face. Yeah, a make-up line sounds good because it relates to my personality.
In the past, runners-up from BBA, for example – Munya, have taken home large sums of money from outside the TV show. Being a finalist, but not winner, in this recently concluded season, did you take anything home?
In our case, it was 'winner takes all'. The only thing we brought back was the platform and exposure that Big Brother provided so we have to use it.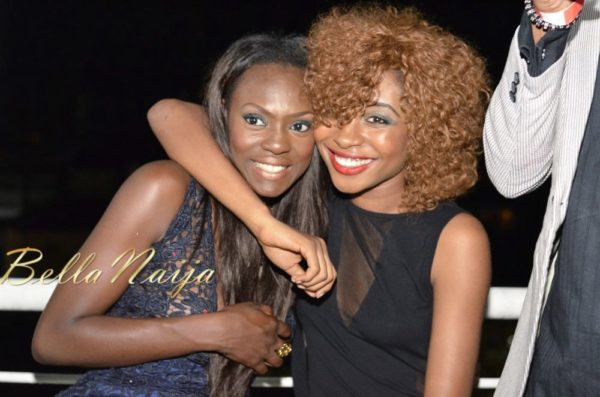 Have any old friends or distant relatives, who were previously unsupportive of your career choices just popped out of the woodwork?
Oh my! A lot of people, not even relatives, have. They say, "haters will always turn around to love you". I didn't know what was happening in the outside world when I was in the house but my best friend, Charity Owoh has told me and showed me munched screens of what some people said. I'm the kind of person that trusts people a lot but right now, I just have a permanent smile for all those people I can't avoid. You have to just accept people like that because people pretend a lot.
Not long before you left the house, you made some statements about being in a violent relationship. That sparked official comments from Veteran Nigerian rapper 2Shotz and his wife. What do you have to say about them?
If you watched the show properly, you would find out that I didn't call anyone's name. I just said it because we were talking about our life experiences and showed them where I was hurt, which has affected my body shape till today. But, I didn't call anybody's name so if 2Shotz and his wife felt they had to make statements to the media then that is their own problem and their business. But, if they want to be involved in my little platform, I have no problem with it; they can actually put their mouth in it. I'm not a selfish person. Everyone can tap from where they want to tap from so, if they think they can just talk, just to be part of Beverly Osu Big Brother Africa Season 8 – "The Chase", then I don't have a problem with it.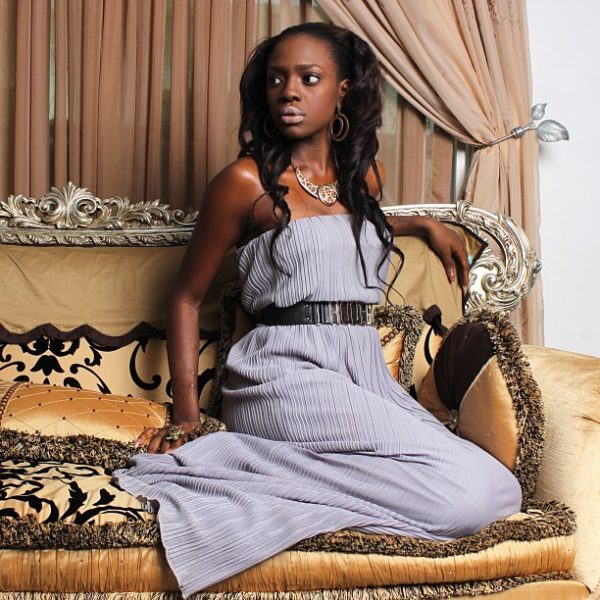 With so much experience doing music videos and having been an MC at fashion shows, do you ever think you will try out making your own music?
Are you listening to my voice? Can't you hear how husky it is? I cannot sing to save my life. Somebody told that Tonto Dikeh has a husky voice so I can try it but no. Tonto has charisma. I love her songs. I don't know… if music comes later in the future, may be, because I write a lot of poems so if it comes my way, I might take it.
Before Big Brother fame, you were well known in the Nigerian entertainment industry for being a music video model. How did you set yourself apart from the rest to attain some sort of celebrity status as a music video model?
I think, first is God and then, my charisma. Some of the videos I've done, some of my friends will say "no, they can't pay me 10,000 Naira oh!" I look at who is shooting the video, the concept of the video and what I'm meant to do. On set, I put in so much work. In the business of being a model, I went all out.
How did you get started as a music video model?
From the age of 16, my cousin told me that I had to get into modelling and then, I was a size 12. I was really reluctant to go for auditions because then, I thought the modelling industry was about who is sleeping with who. I started by just carrying friends for video shoots. I remember there was a stylist I was helping for Djinee's "Overkilling" music video and all of sudden; she said I should be in the video. That was my first ever music video and based on that relationship, I was in Ice Prince's "Oleku" video next.
All these people, from Djinee to Ice Prince, they believed in me and believed it was just the beginning for me. Being a video girl is not really a good reputation but they told me I could stand out. So, sometimes, I would want to do a video and they would be against it. They were there for me. It was not all about the money, you have to pay your dues first. I'm not like most girls who have done like 25 videos before they got noticed; I got noticed from 2. From there, I started hosting fashion shows and making appearances to increase my visibility. I won so many awards for being a model. I worked so hard that I lost weight. Now, I'm a size 4. Hard work will surely pay.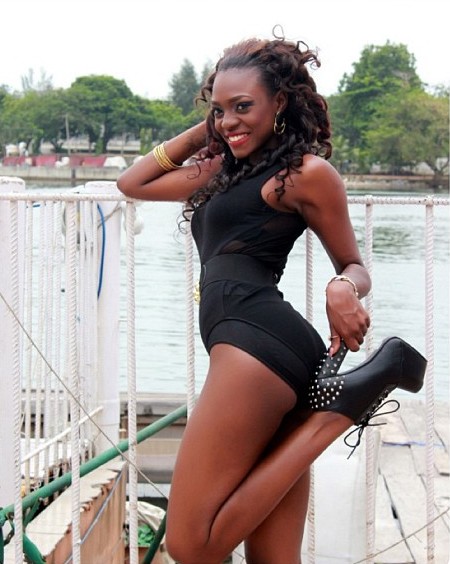 What's your secret for losing all that weight?
First of all, it was stress. I lost weight without even knowing. There was a time in my life when I was under a lot of stress so I just lost a lot of weight. A lot of rumours went around that I had gotten AIDS. It was a very hard time for me because it's not like I can do an AIDS test and go around town pasting it everywhere to show that I don't have it. So, I said that I wouldn't let bad gist break me. I did the test, it was negative and I moved on. I'm the type of person that if it turned out to be true, I would make sure everybody knew.
Now that you're a lot slimmer, how do you manage to sustain your weight?
I don't go to the gym. I do a lot of dancing and sweat it out. I don't eat much either.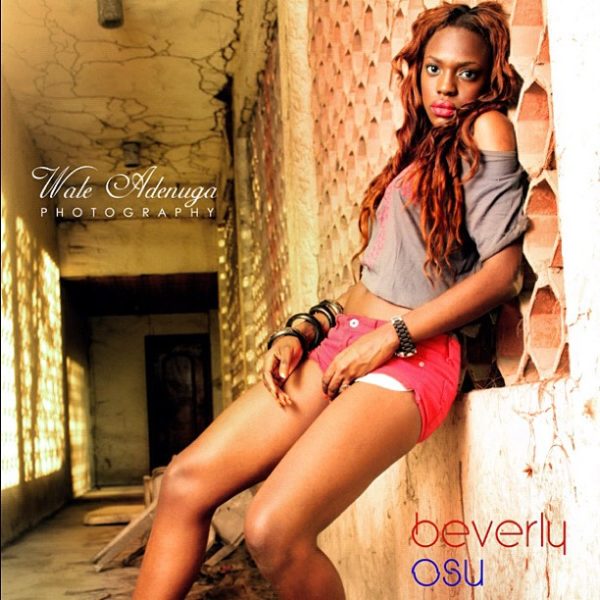 Would you consider yourself a Nigerian sex symbol?
I don't know. Back in university, a lot of people told me that I have sex appeal but I don't think I am; there's Tiwa Savage for goodness' sake.
Do you miss any of the housemates from the Big Brother House?
Yeah but I still talk to all of them. The only people I don't talk to are Annabel and Natasha. As for Denzel, I'm yet to hear from him, especially since he said he wanted to do some things to me because I'm sexy. Denzel made passes but he's a great mind. I can do business with all of those housemates because they are great minds.
We loved chatting with Beverly and from BellaNaija, we wish her the very best!
Beverly Says – Pilot Episode

Djinee – Overkilling

Ice Prince – Oleku

Timi The Black One – Yansh Police

Photo Credit: BellaNaija