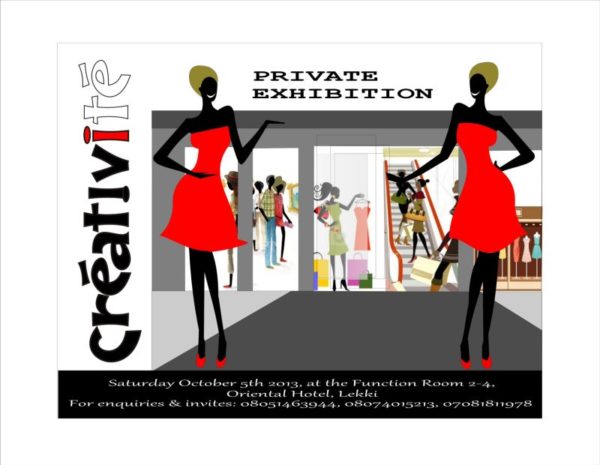 For the third year in a row and by popular demand, the 3rd edition of Creativite – "Private Shopping Exhibition" is set to hold in October.
The exhibition will be bigger this year and will showcase even more creativity. A select number of participants are repeat features, but they are also looking to sign on new creativity this year.
One of the key attractions will be the 'glam section' where the ladies can get a makeover with Dainty Affairs Makeovers and be photographed by TM Ilori, with photos to go.
Admission is free but will be by invitation.
There will be goody bags for the first 25 guests to arrive.
Are you interested in sponsorship, showcasing your creativity or securing an invite? Kindly call 08074015213, 07081811978 or 08051463944 for all the necessary details.
Date: Saturday 5th October 2013
Time: 12 Noon – 7 PM
Venue: The Function Room 2-4, Oriental Hotel, Lagos
_____________________________________________________________________________________
Sponsored Content