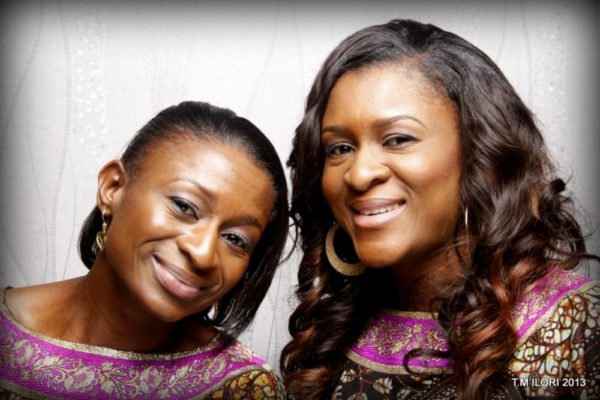 For the third year in a row and by popular demand, the 3rd edition of Créativité Private Shopping Exhibition successfully held on Saturday 5th October 2013 at the Function Room 2-4, Oriental Hotel, Lekki, Lagos.
The exhibition was much bigger this year and it showcased even more creativity with participants who were repeat features from previous years such as bag designer O'Eclat, professional makeup artist and wedding cake baker Dainty Affairs, Photographer extraordinaire TM Ilori, ION Jewellery, designer Belle D' Jour Couture, luxury bathing soap maker Bubble and Scents, interior designer Adela's Haven, metal accessories and furniture by 5 & 10 Functional Art and many more.
New in the house this year were accessories designer Zitandi, US based retail custom jeweler Zuri Perle, hand finished accessories and t-shirts by Aimas, menswear and accessories by Kijipa Couture, more ladies accessories by PINK, Dazzey Creations and Gina Accessories, corporate events management and gifts by Fauxlar, Made Faces for beautiful makeup, Play Barn Nigeria for children's entertainment, clothes designer Beulah Flint, Proverbs for amazing accessories (you've got to love them), Namaste Organics, Janat Fashion House, UK based designer Lorenore, Stacy's House for beautiful wall paper, and lots more.
A key attraction was the glam section where the ladies got their quick and fab makeover and were photographed by TM Ilori, with photos to go. While parents shopped, Play Barn entertained the kids with fun games and free balloons, which made for a fun family day out. As is the custom every year, there was also a fashion show and this year's show was a fusion of distinctive designers such as Beulah Flint, who made her debut runaway appearance at Créativité, Belle D' Jour Couture, Janat & Lorenore.
There were lots of yummy cakes to see and eat at the Dainty Affairs confectionery corner. The beauty section of the exhibition was more elaborate this year as ladies went home with lots of detox and skin rejuvenating products from Bubble and Scents and Namaste Organics.
To create better awareness for people living with and managing Autism, there was useful information for interested parties courtesy of the Patrick Speech Centre.
See pictures of Créativité 2013 below.
Smile, it's time for your close up.
The Créativité Exhibition is set to hold its next shopping party in December 2014 and plans for the event are already underway.
For more information on the vendors and/or about participating in, or sponsoring the next Créativité event, please send an email to [email protected] or call 08187784710 / 07037488018.
______________________________________________________________________________________
Sponsored Content