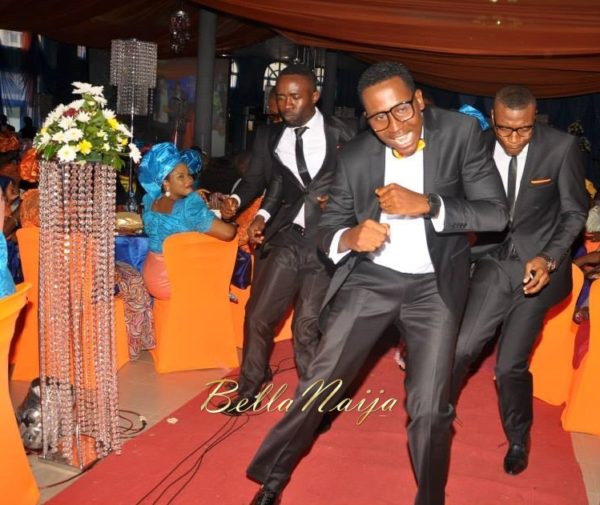 Wow! What a way to start our wedding week here on BellaNaija Weddings. We're so happy and proud to present this wedding video – conceptualized by the groom Manny, who also happens to be an events planner.
We wish Manny and Chinny all the love, joy and blessings from married life!
From Manny, the groom and event planner,
"As an Event planner with Sculptors Event Planners Abuja, I always have really nice wedding ideas I try to sell to many of my previous clients. Most times the couples are not ready to do anything out of the ordinary. So I had always known that the only opportunity I get would be at my own wedding!

The actual idea came after my traditional wedding to Chinny earlier in the year. You know the Igbo tradition where the wife goes with a cup of palm wine to look for her husband. I wanted to reverse that in the white wedding! I wanted to be the one searching. Cause I was the one actually searching :)! So I discussed it with Chinny and she totally loved the idea.

Then I came up with the story line then my wife and I came up with the song selection. The next thing we did was to talk to our Dj, DJ Cizle an Abuja based DJ. He worked with us on the songs and mixing. After we had the songs ready, we called in the groomsmen and bridesmaids and put them through the whole entrance idea. Then finally we called in the videographer Sammy Productions and he came up with how the whole entrance would be shot creatively and edited.

And that was how we came up with the entrance – we just wanted to do something out of the ordinary basically and also to let other couples know that they could always achieve all their dreams."
Video: SammyDigital Productions

Wedding Date: August 31 2013
Vendors
Event Planner: Manny Chinegwu of Sculptors Events Abuja | Address: No. 3 Kabwe Close, Zone 3, Wuse, Abuja | Phone: (+234) 7045165008 | (+234) 818 485 6158 |Email: sculptorsevents "at" gmail.com
DJ: Kenny – DJ Cizle | Facebook |
Videographer: Sam – SammyDigital Production
______________________________________________________________________________________
We love weddings as much as you do – get in touch for inquiries, inspiration & more!