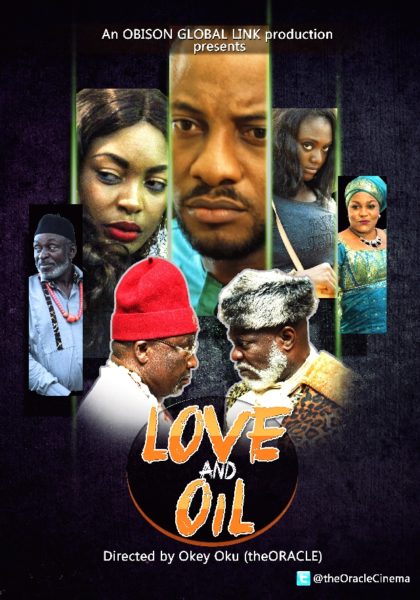 Love and Oil is a new production directed by Okey Oku, starring Yul Edochie, Nuella Njubuigbo and Jibola Dabo.
The flick was shot in Enugu.
Synopsis
A series of harmless events serve up a recipe for political shenanigans and violence, in the otherwise peaceful tourist town of Ozalla. Gregory Eneh (Yul Edochie), a medical doctor rebels against the king's plan to make him son-in-law and sole-heir. His decision leads to a lot of outrage.
From his seemingly-unaffected mother, Golibe Eneh (Maureen Okpoko) through to the Igwe Silas Nnaji (Jibola Dabo) and to the conniving Chief Nwobodo (Agbogidi). Gregory soon finds that there was more to the proposed union to the Princess (Nuella Njubuigbo), when kidnap and violent threats and oil interests climax in a shocking finale that brings the villain closer home than he ever imagined.
Watch!