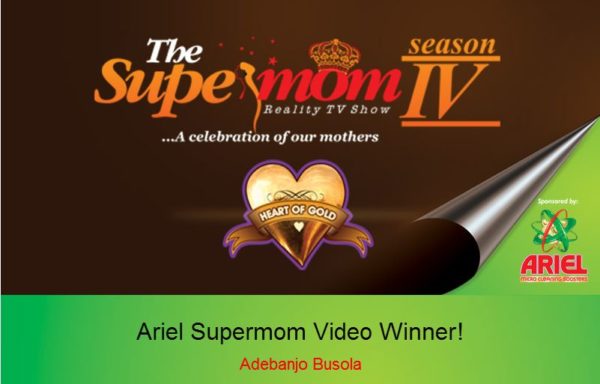 Last month at the Ariel experience video booths at the Ikeja City Mall and Shoprite in Surulere, Lagos, fans sent to the supermoms in their lives.
13 videos were uploaded in 4 batches for fans to watch and vote for, and the winner with the highest number of likes has emerged. Kind words were said about moms with a 'Heart of Gold', but Busola Adebanjo's #SuperMomShoutOut received the most votes. Here's what she had to say about her #ArielSuperMom.
Watch Busola's touching video as she describes her Super Mom.

Congratulations to Busola on winning the Ariel Competition.
______________________________________________________________________________________
Advertorial – Sponsored Content