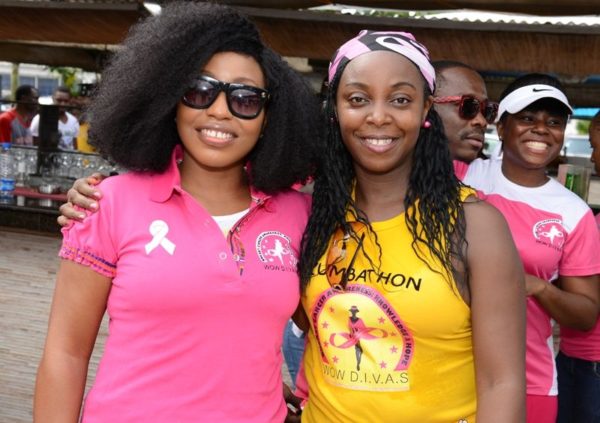 It was the 3rd year of Breast Cancer Awareness for WOW D.I.V.A.S starting with a straight talk seminar and charity dinner in 2011. This year's WOW D.I.V.A.S Zumbathon in aid of Breast Cancer recorded yet another  success.
The Zumbathon had an even greater turnout with almost perfect weather. The event was held on the waterfront at Lagoon Restaurant Ozumba Mbadiwe Street, Victoria Island Lagos. It started very early in the morning, and more than half the guests arrived promptly to get their Zumba work out and to dance for a worthy cause. Most of the crowd were spotted wearing yellow and pink t-shirts designed by Creative Directors of House of Needlepoint and Omare, respectively, also members of WOW D.I.V.A.S.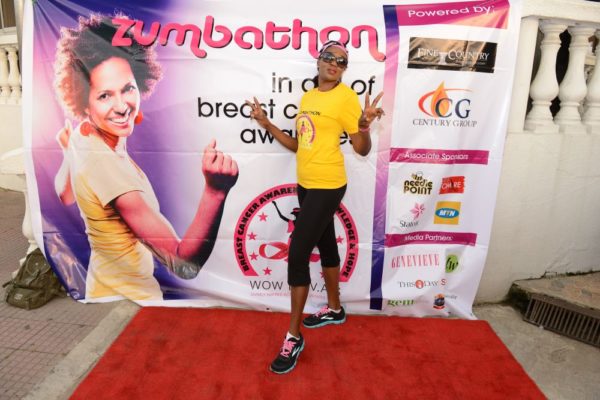 Sophie Mbakwe, one of the trustees of WOW D.I.V.A.S gave a charge reminding the audience about the purpose of Zumbathon – To raise Awareness for Breast Cancer and to offer hope, knowledge and possibilities to all that have been affected by the disease.
Various medical personnel came out in support and to participate in the Zumbathon. Dr Oluyemisi Odubayo from Citimart Healthcare provided an ambulance on ground, in case of emergencies. He spoke to the audience about the need of checking the breasts regularly and reporting lumps or unusual changes. He also spoke about the importance of leading a healthy lifestyle with a good diet and exercise to prevent cancer. Dr Ebele Alaka of Crestview Radiology also attended the event.
The Cycology Riding Club of Lagos graced the event and spoke about their involvement with Corporate Social Responsibility and their commitment to worthy causes. They commended WOW D.I.V.A.S for the Zumbathon event and promised to partner in future events. In addition, several celebrities turned up and danced for a cause including Rita Dominic, Weird MC, Ego Boyo, Frank Edoho and Betty Irabor. Betty Irabor brought her entire team from Genevieve Magazine, and also acted as a judge to select the best dance team in the Zumbathon battle.
Julius Agwu was the MC for the event and had the audience in stitches with his comedy act and his own version of the Zumba dance. Afro beats artist and record producer, Naeto C made a guest appearance and said he was honoured to be supporting such a great cause and awareness.
The Zumbathon was high energy, from start to finish and this was mainly due to Fuzion Fitness who also collaborated with other Zumba instructors across Lagos including TARE to make it a great success. WOW D.I.V.A.S cannot thank Trish Maja and her team enough for the support and commitment to the event. Udo Okonjo, founder and visioner of WOW D.I.V.A.S was overwhelmed and delighted by the support for this year's Zumbathon. Her key message for the audience is to get regular and early checks. Early detection saves lives. A survivor's testimony was read out and Breast Cancer Awareness brochures, fact sheets and bookmarks were distributed to guests.
WOW D.I.V.A.S is grateful for the support from their headline sponsors Fine & Country West Africa and Century Group, along with associate sponsors, NeedlePoint, Omare, Statoil, Pillar Oil, Victor Ude, SELPAT petroleum, Green Butterfly and media partners; Genevieve Magazine, Hello Magazine, This Day Style, TW, Gem Woman and Majestically Rare Events.
The WOW D.I.V.A.S Committee would like to thank everyone who attended this year's Zumbathon in aid of Breast Cancer Awareness and to remind all that Breast Cancer need not be a death sentence and that early detection saves lives.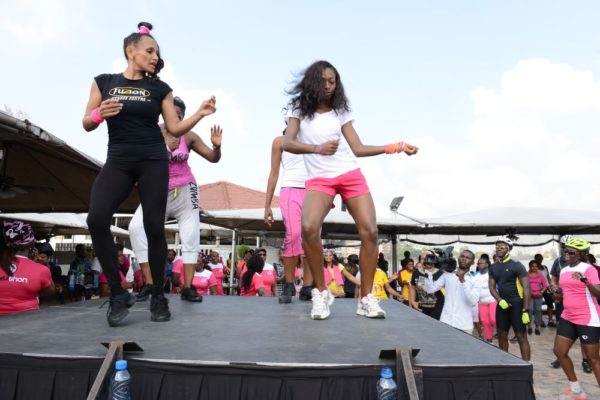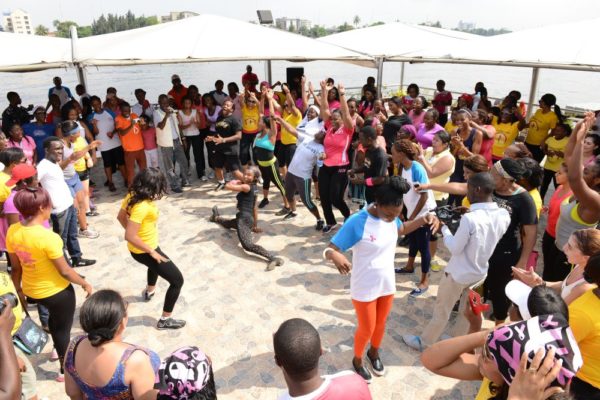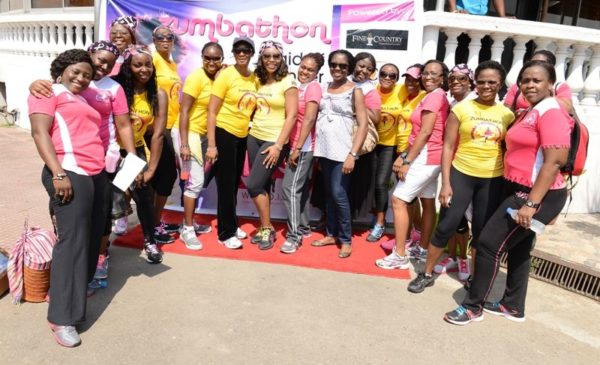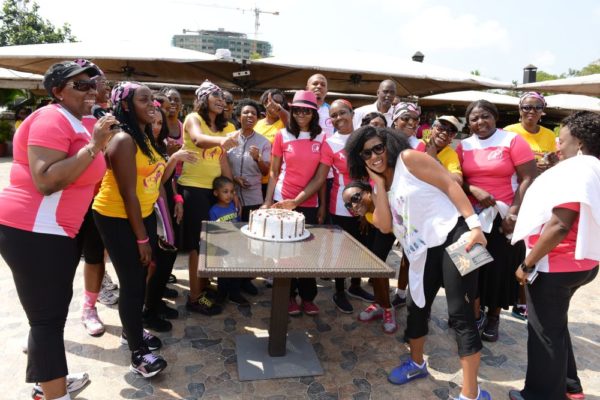 If you were not able to attend the WOW D.I.V.A.S Zumbathon , please Click Here for your information on Breast Cancer Awareness.
_____________________________________________________________________________________
Sponsored Content