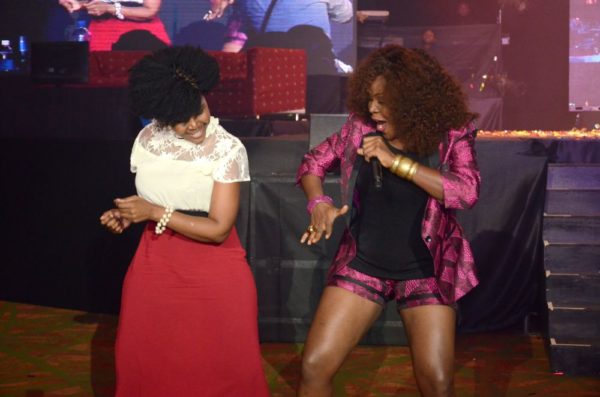 Dance, drama, hit performances, speeches from top dignitaries and an amazing wrap to an awesome evening! The grand ball room of the Eko Hotel and Suites VI came alive on Sunday 17th November 2013 when Nigeria's pioneer pay TV Company, MultiChoice Nigeria, celebrated its 20th anniversary.
The anniversary celebration, which was well represented by captains of industry, Nigerian celebrities and friends of the group, saw the likes of Daddy Showkey, Waje, Seyi Shey and 2face Idibia alongside the Crown Troup of Africa entertain guests in attendance.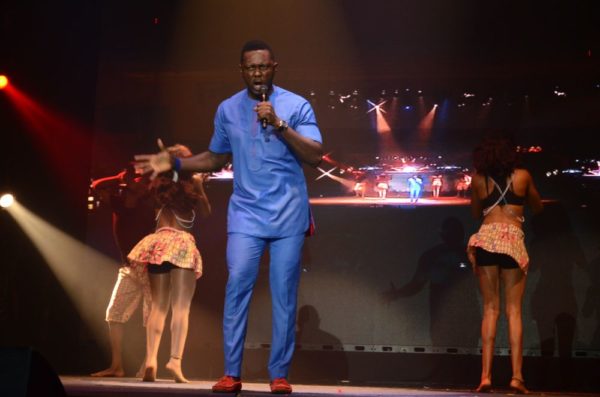 We know you know  this one. Can we hear you sing Shooooowwkey!
Don't worry ladies and gentlemen. It's all part of the act.
Like a boss! Waje looks so good in a suit!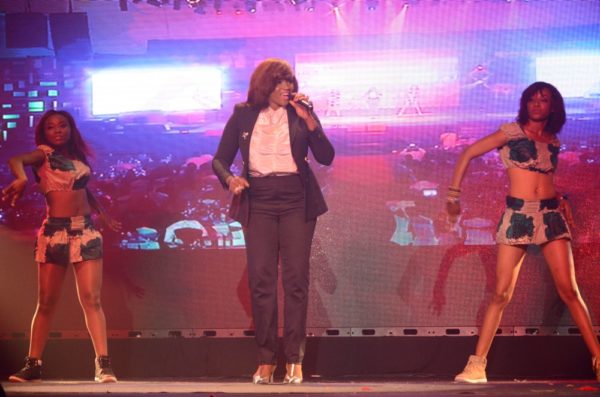 Ms. Irawo hit the stage wearing a pretty pink lace number. I think this might be one of my best looks for Seyi Shay on stage. What do you think?
It wouldn't be a celebration without 2Baba himself. The star took a sec of daddy duty to hit the stage and perform some of his classics.
Now that is how to get down. Omawumi never disappoints. She rocked it like it was the year 2000 on stage with her dancers.
The performances were geared towards telling the MultiChoice Nigeria story- its entrance into the Nigerian pay TV market, its challenges, breakthroughs and successes. Speaking at the event, the Chairman of MultiChoice Nigeria, Adewunmi Ogunsanya said, "MultiChoice is credited with enhancing access to premium, digital pay-TV content when it introduced several affordable decoders into the market plus five bouquets – DStv Access, Family, Compact, Compact Plus and Premium."
"In addition, the introduction of GOtv, another highly affordable television service which delivers a selection of exciting channels in great picture and sound quality, has helped to enhance skills and expertise across board in Nigeria's entertainment industry. Its state-of-the-art high definition studio, the first in Africa, was sited in Lagos".
The availability of the studio facility in Nigeria led to the production of hit television shows such as Tinsel, 53 Extra, Jara, among several other content which are popular in Nigeria and also well received across Africa.
Managing Director, MultiChoice Nigeria, John Ugbe, said the pay-TV company celebrates the family as the pillar that sustains its business in the last 20 years.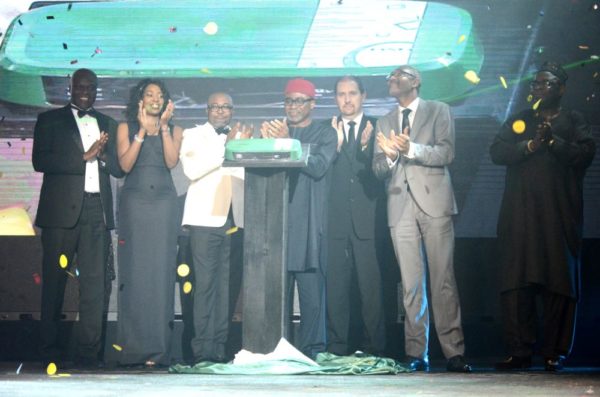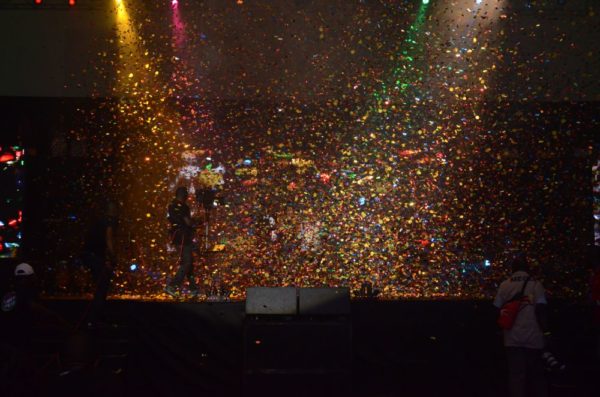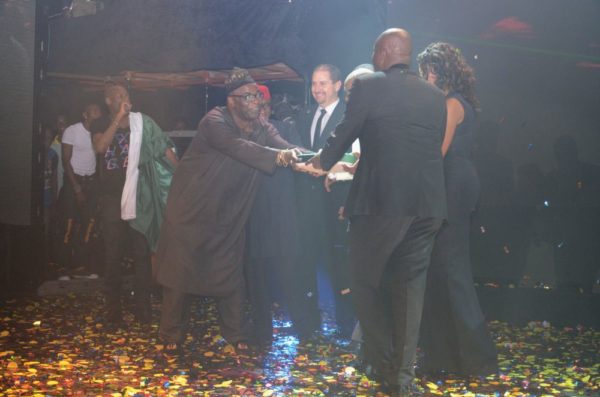 "At MultiChoice, we pride ourselves as the global leader in technology. We bring entertainment to homes in over 50 countries across the African continent. The theme for our 20th anniversary celebration, 'Keeping families together for over 20 years', was not chosen casually. It is a major responsibility for MultiChoice that serves both as a mantra and a philosophy, a promise that we will invest continually in cutting edge technology and the content we expose daily will help create the atmosphere we call home."
"Through our DStv, GOtv, mobile and online platforms, we provide wholesome family entertainment on over 150 channels. We constantly expand the frontiers of content generation to remain competitive globally. We rub off on the Nigerian economy in unquantifiable ways," added Ugbe.
Hmmm. Who do you think rocks locs better? Uti Nwachukwu or Gbenro Ajibade?
Double the smile, double the beauty. Is it me or do they look like twins?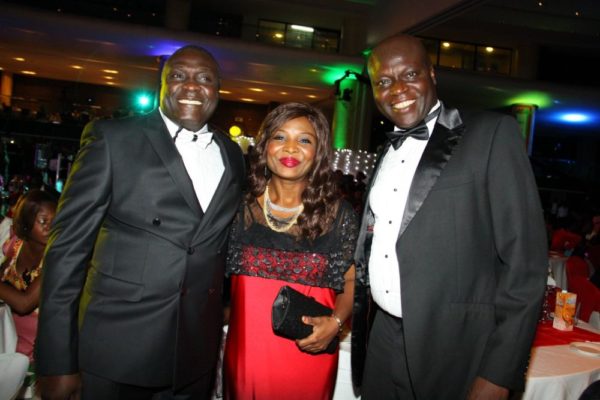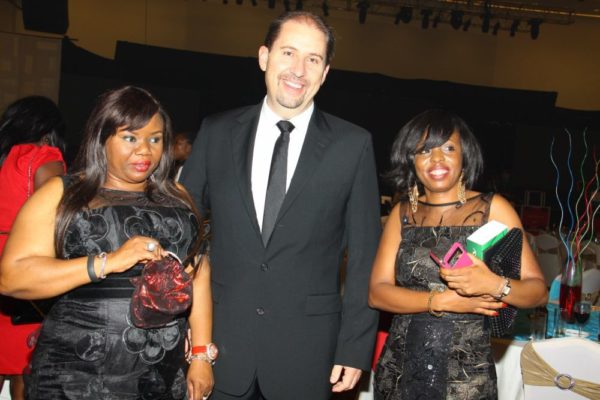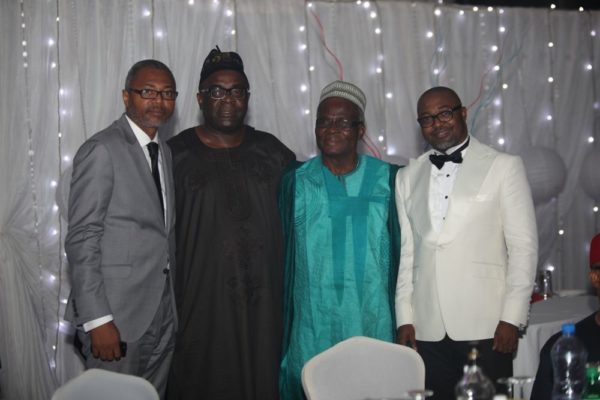 The DStv Explora, the newest innovation in high definition (HD) decoder technology, was unveiled at the colourful event attended by subscribers, the media, Nigeria's leading entertainment figures, regulators and captains of industry. With 2 terabytes of storage capacity and 220 hours of recording time, the decoder has been deemed the mother of all decoders.
______________________________________________________________________________________
Sponsored Content