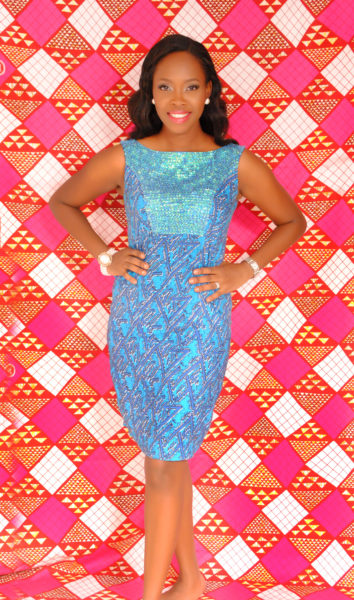 Everyday, I wake up by 7.30a.m just in time to take our daughter to school. By that time, the old woman that calls herself my wife along with her two house helps and Phillipino au-pair would have done a fine job of getting our princess ready for school. Before you crucify me for calling her "old", Let me inform you that my wife is 20 years older than me. This woman was already a grown *** woman before I was born.
In my usual dress code that was gradually becoming more like a super hero's costume, I wore my casual patterned shorts, a blue Ralph Lauren tee, brown sandals and my Ray bans. Off to school we went.
I was back from school runs in no time. On getting home, I was welcomed by my wife, her friend and the friend's pretty younger sister who looked extremely familiar. I think she was the babe I tried to block at Sip the other night. While trying not to make eye contact with anyone, I said my hellos and moved on swiftly into the sitting room. As I brought out my X-box, I could hear my Madam's friends gushing about how her ring still looked brand new after two years of marriage. Of course, my bragging wife gave her usual response of "If you're worth it, he will go all out to buy you the best. You know this 2.5 carat Tiffany set Kola back a whooping 41,500 dollars". She went further to say "You don't even want to know how much my darling spent on our customised wedding bands".
I remember thinking to myself that babes can be shallow sha. "E ro pe emi Kola, omo Okokomaiko ma naa 41,500 dollars lori ring oshi? Baba e lo ti set back" meaning "Do you think that I, Kola a guy from Okokomaiko will buy a ring for 41,500 dollars? It's her father that she has set back". Excuse my Yoruba, it's just that most times, when I think deeply, I do so in my native language.
As I switched on my X-box to start tanning my game, I overheard them talking about how there are no good men out there anymore. You should have heard how they were cooing about how my wife is so lucky to have a handsome man like me. Her friend kept saying "Kola is such a good guy, his type is very rare these days". I almost puked out game cartridges from my mouth when I heard my wife say "That's why I'm the luckiest girl on earth". *Girl sha…More like old mama*
This is a woman who I can count how many things I've said to this year. A woman who has never cooked for me. We live like strangers in this house. We don't even sleep in the same room and we both know that we're miserable in this marriage. The only time we communicate is when she wants to have sex and of course me, being the bad boy I am would never say no to sex. In the heat of the moment, she calls me the "banana man". Yes, we live in Ocean Parade, Banana Island, Ikoyi but that's not why she calls me "BM" *Winks*
Sometimes, I wonder if Caroline's friends are dumb enough to believe all she says about me and our marriage especially when her friends who I should ordinarily be calling Aunty Joy, Aunty Fati and Aunty Bisi pass silly comments like "Caro, I tap into your annointing". These women are still looking for love in their 50s. After all, Caro finally found love at age 42 but they tend to forget that their own fathers are not as rich as my father-in-law who is probably the richest man most of them would ever meet in their lifetime.
On our wedding day, he gave us our place in Banana Island – a block of 12 serviced apartments on Glover road Ikoyi where we would be receiving rent of 700,000 dollars annually; a Range Rover Evoque for Caro, a Range Rover sport for me. Both SUVs specially delivered to us by the car dealer himself. We also got an all-expense paid honeymoon to 4 different continents and a host of other gifts.The cheques his friends gave us amounted to millions of Naira. If you were me, would you ever work again considering the fact that in my past life, I was just your everyday hustler?
Caro must never even know that I'm yet to complete my O.N.D. Now I'm regretting telling her that I finished from the University of Lagos because they won't allow me buy a degree from there. I should have called a less popular University. Maybe they would have been able to "sort" me out.
It's easy for you to call me all kinds of names like gold digger, scrub, thief, money grabbing gigolo and all but a man's gotta do what a man's got to do. All the while I was living in Okokomaiko, I always told myself that I would make it in life. So I made sure I attended primary and secondary school by force. I also read a lot, I would pick up old newspapers to read just to brush up my literacy skills and my girlfriend, Chi Chi was always there to encourage me.
My heart still belongs to Chi Chi, she has always been the love of my life from our childhood days in Okoko. Infact, we're still together. I'm currently paying her school fees in Bowen University, Iwo and I just bought her parents a house in Lekki. These are people who never dreamt of coming to visit friends on the Island. Now, they live here on the Island close to me. It's almost as if the Lekki-Ikoyi bridge was built for me because it's very easy to go see my babe in Lekki.
I'll stay married to my 'old cargo' because I don't ever want to go back to poverty. Even if I'm to cry out of frustration, I'll feel happier doing so in my Range Rover instead of the Danfo buses I was once accustomed to.
I am not ashamed to say that I am the latest Lagos big boy (LBB). I am the guy that pops a minimum of 15 bottles of any bottle my love interest at a club decides to drink, I am the man that would buy the only bottle of Gouts de Diamants at the club so that the real rich kids can bow. I am that guy that stops to pick up prostitutes at night by the law school junction in Victoria Island. I am the man who lives off my wife and father-in-law's wealth. I am that father who loves his little princess with a passion. I am a kept man. I am the Ikoyi husband.
So I'm surprised I haven't read any article about this new trend of "babes paying for their engagement ring" or "rich babes buying husbands" topic since it seems to be the "in thing" now. The funniest part is when these babes even post pictures on Instagram with silly hash tags like #OMG #Proposalthings #Hejustpoppedthequestion #Helikeditandheputaringonit. Oh please!
BellaNaijarians, Is it okay for a chic who pays for her engagement ring to lie to her friends that it was her man that bought it? Feel free to speak your mind and if you have any friend who falls into this category, tell her I said twale!
___________________________________________________________________________________________
Ariyike Akinbobola is a lawyer turned media personality. She currently has her own TV show "Reflections with Ariyike" and she's also a Nigerian correspondent for Good morning Africa and Planet Radio TV (PRTV). She is married with children. Follow her on Twitter and Instagram @LadyAriyike.