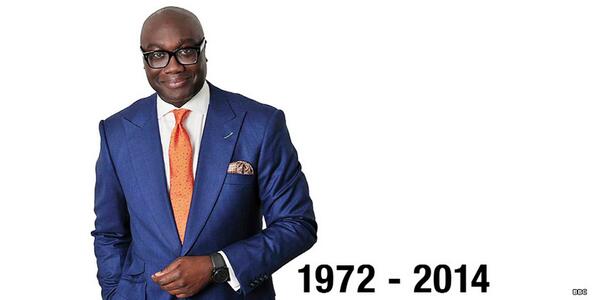 Rest in Peace. Ghana born Komla Dumor – a TV presenter for BBC World News and its Focus on Africa programme, has died. He was 41.
BBC reveals that he died suddenly at his home in London.
Komla graduated with a BA in Sociology and Psychology from the University of Ghana, and a Masters in Public Administration from Harvard University.
In 2003, he was given the Ghana Journalist of the Year Award. He joined BBC in 2007.
Komla has interviewed many African stars including Yvonne Okoro, Iyanya and Wizkid.